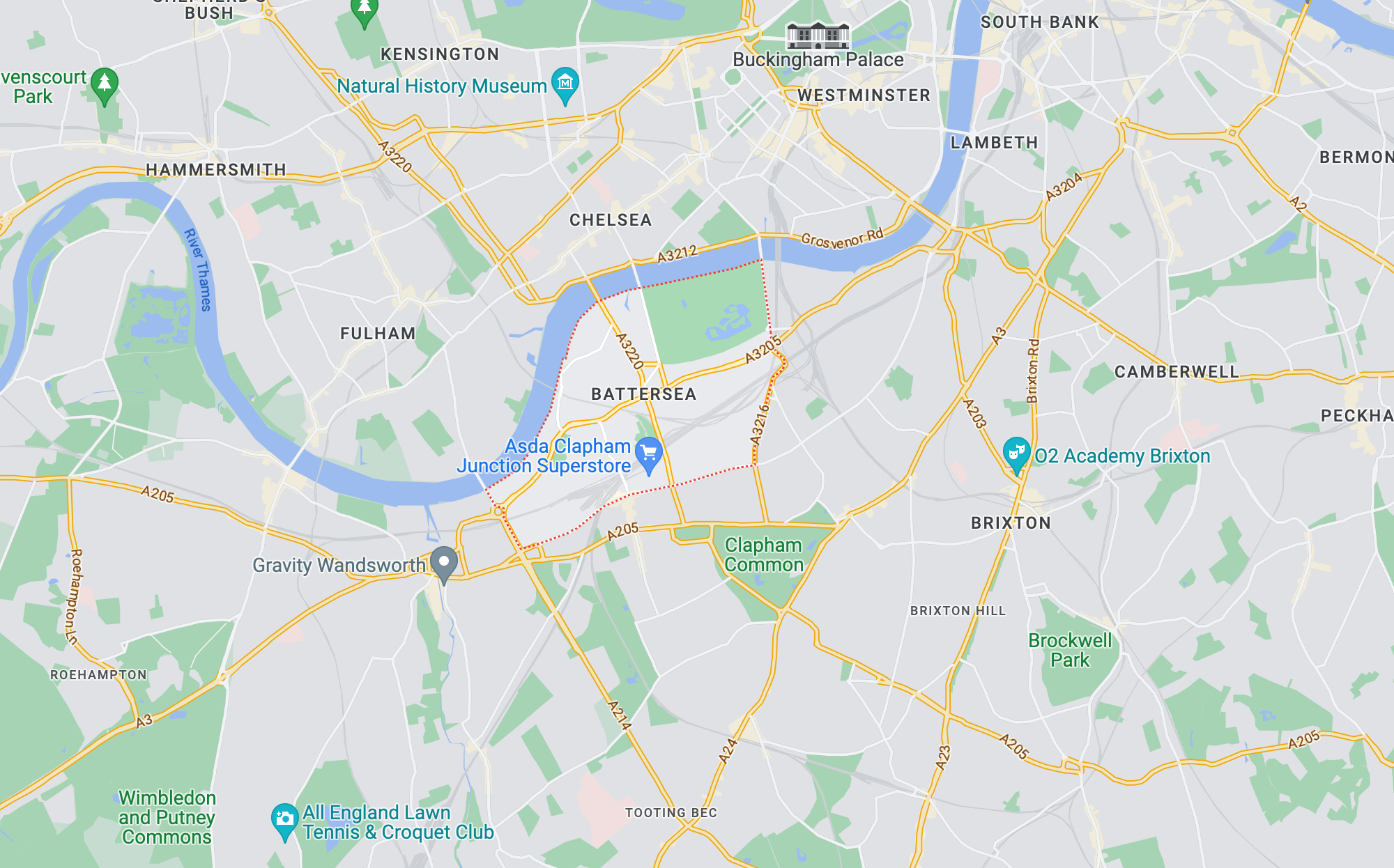 Our Recent Rubbish Removal Work in Battersea
At Rainbow Rubbish Removals, we pride ourselves on providing top-notch rubbish removal services to the residents of Battersea, SW11. One of our recent works in the area involved a full house clearance for a family who had just moved into a new home and needed to get rid of the previous owner's unwanted items.
The family contacted us, and we quickly arranged a visit to their property in Battersea. Upon arrival, our team assessed the situation and determined the best course of action to efficiently clear the house. We started by removing the old furniture, including a worn-out sofa, a broken dining table, and several damaged chairs. Our furniture disposal service ensured that these items were responsibly disposed of, without causing any harm to the environment.
Next, we tackled the rubbish clearance, which involved removing a variety of household waste, such as old newspapers, broken toys, and general clutter. Our team worked diligently to ensure that all rubbish was cleared from the property, leaving the family with a clean and spacious home to settle into.
During the clearance, we also discovered an old, non-functioning washing machine that needed to be removed. Our appliance removal service came in handy, as we were able to safely and efficiently remove the bulky item from the property.
Finally, we helped the family dispose of an old upright piano that was taking up valuable space in their living room. Our piano disposal team carefully dismantled the instrument and removed it from the property, ensuring that no damage was caused to the surrounding area.
The family was thrilled with the results of our work, and they could finally enjoy their new home in Battersea without the burden of unwanted items and rubbish.
Rainbow Rubbish Removals did a smashing job clearing out our new gaff in Battersea. They got rid of all the old tat left behind by the previous owners, and even sorted out that knackered old piano. Top-notch service, and the team were proper friendly too. Cheers, Rainbow Rubbish Removals
Nestled in the heart of South West London, Battersea is a vibrant and diverse borough that boasts a rich history and a thriving cultural scene. Part of the London Borough of Wandsworth, Battersea is bordered by the River Thames to the north, Clapham to the south, Wandsworth to the west, and Lambeth to the east. With its excellent transport links, including Battersea Park and Clapham Junction railway stations, the area is well-connected to the rest of London and beyond.
Battersea is a melting pot of cultures, with a mix of young professionals, families, and long-term residents calling the area home. The borough offers a wide range of housing options, from stunning Victorian terraces to modern riverside developments. Battersea is also known for its green spaces, with Battersea Park being a particular highlight, offering 200 acres of beautiful parkland, sports facilities, and a boating lake.
The area has seen significant regeneration in recent years, with the iconic Battersea Power Station being transformed into a mixed-use development, including luxury apartments, shops, and restaurants. This redevelopment has brought new life to the borough, attracting both visitors and new residents alike.
Battersea Main Postcodes
The London Borough of Battersea primarily covers the SW11 postcode district, with some parts extending into the neighbouring SW8, SW4, and SW18 postcodes. These postcodes encompass the areas of Battersea, Clapham Junction, and parts of Wandsworth and Clapham.
Battersea Main Attractions
Battersea Park: This expansive park is a haven for nature lovers and sports enthusiasts alike. With its beautiful gardens, boating lake, and sports facilities, Battersea Park is a popular destination for both locals and visitors.
Battersea Dogs & Cats Home: Established in 1860, this world-famous animal rescue centre has been rehoming and caring for lost, abandoned, and unwanted dogs and cats for over 150 years.
Battersea Power Station: This iconic Grade II* listed building is currently undergoing a major redevelopment, transforming it into a vibrant new destination with shops, restaurants, and luxury apartments.
Battersea History
Battersea's history dates back to the Roman era, with archaeological evidence suggesting that the area was once a hub for pottery production. The name Battersea is believed to have originated from the Anglo-Saxon term 'Badrices īeg', meaning 'the island of Badric'. In the 18th and 19th centuries, Battersea was primarily an agricultural area, known for its market gardens and lavender fields.
The arrival of the railways in the mid-19th century brought rapid industrialisation to Battersea, with factories and mills springing up along the River Thames. The iconic Battersea Power Station was built in the 1930s, becoming a symbol of the area's industrial heritage.
In the 20th century, Battersea saw significant social and political change, with the establishment of the London County Council's first housing estate, the Shaftesbury Park Estate, in 1877. The area also played a key role in the suffragette movement, with the Women's Social and Political Union (WSPU) setting up its headquarters in Battersea in 1910.
More Valuable Information about Battersea
Battersea is home to a thriving arts scene, with the Battersea Arts Centre (BAC) being a hub for innovative theatre and community events. The area also boasts a diverse culinary scene, with a wide range of restaurants, cafes, and pubs catering to all tastes.
Education is well catered for in Battersea, with a number of highly regarded primary and secondary schools, as well as the prestigious Royal Academy of Dance.
For those looking to explore the wider area, Battersea is well-connected to the rest of London, with Clapham Junction station offering regular train services to Victoria, Waterloo, and other major transport hubs. The area is also set to benefit from the extension of the Northern Line, which will further improve transport links and boost the local economy.
Help us keep Battersea clean
Join forces with Rainbow Rubbish Removals, your dependable waste management solution in Battersea, SW11, London. As your local rubbish clearance experts, we're always ready to tackle tasks of any size, ensuring a clean and clutter-free environment.
Our dedicated team works tirelessly to provide a hassle-free experience for various clearance needs, including residential properties, offices, schools, construction sites, and more. We are committed to making the waste disposal process as seamless as possible.
Offering rubbish removal services throughout Battersea, SW11, London, seven days a week, we operate flexibly to accommodate your schedule. Our professionally-trained team is skilled at handling and disposing of all types of waste, and we take pride in our reliable, efficient, and courteous service. With competitive rates and complimentary quotes, choosing us could be the smartest decision you make today!
Please don't hesitate to get in touch – give us a call, fill out our quick quote form on this page, or send us a WhatsApp message using the button above. Our team is on standby, eager to assist you. Are you ready?
How can you help keep Battersea clear of rubbish?
Managing household and workplace waste can be a daunting task, potentially distracting you from more important matters. To simplify your life, we offer a scheduled rubbish clearance service throughout Battersea, SW11, London. All you need to do is:
1. Choose your preferred day and time for collection.
2. Sort your waste into recyclable materials, reusable items, bulky objects, and hazardous waste.
3. Leave the rest to us – our team will handle everything, including collection, disposal, donations, and recycling, ensuring a smooth waste management experience.
Questions and answers about our Battersea rubbish removal services
What services does Rainbow Rubbish Removals offer in Battersea, SW11?
Rainbow Rubbish Removals provides a comprehensive range of rubbish removal services in Battersea, SW11, including house, garden, office, school, and construction site clearances. We are available throughout the week and can accommodate one-off, same-day, or regular waste management collections to suit your needs.
How can I book a rubbish removal service in Battersea, SW11?
Booking a rubbish removal service in Battersea, SW11, is easy. You can get in touch with us via WhatsApp, fill out our quick quote form on this page, email us, or give us a call. We'll provide you with a free quote based on the information you give us, and you can choose an appointment that works best for you.
Can I arrange a same-day rubbish removal service in Battersea, SW11?
Yes, if you require an urgent waste collection, give us a call before 10 am on the day to arrange a same-day rubbish removal service in Battersea, SW11.
What types of rubbish do you collect in Battersea, SW11?
We collect a wide variety of rubbish in Battersea, SW11, including general household items, office waste, WEEE waste, white goods, furniture, pianos, carpets, green garden waste, bicycles, sheds, decking, construction site waste, and more.
How can I find out the pricing for rubbish removal services in Battersea, SW11?
For detailed pricing information on our rubbish removal services in Battersea, SW11, please visit our pricing page. Our prices are fair and competitive, and we provide quotes based on factors such as waste weight and loading times.
What should I do to prepare for my rubbish removal appointment in Battersea, SW11?
Before we arrive to clear your rubbish, please ensure that access to your property is not restricted so that we can be as efficient as possible. This will help us provide you with the best possible service and make the process hassle-free for everyone involved.