Same-Day Rubbish Removal In London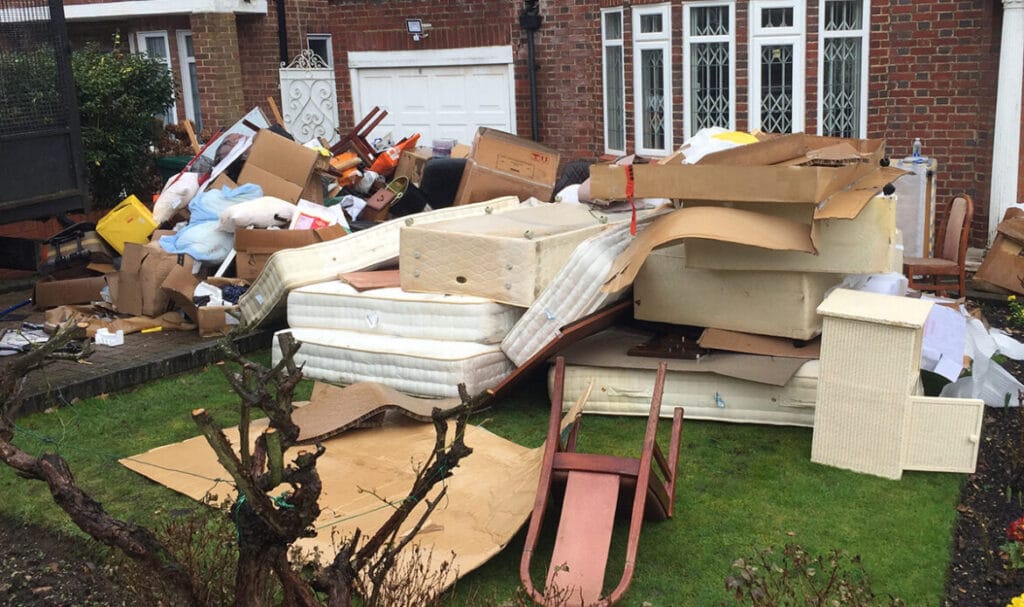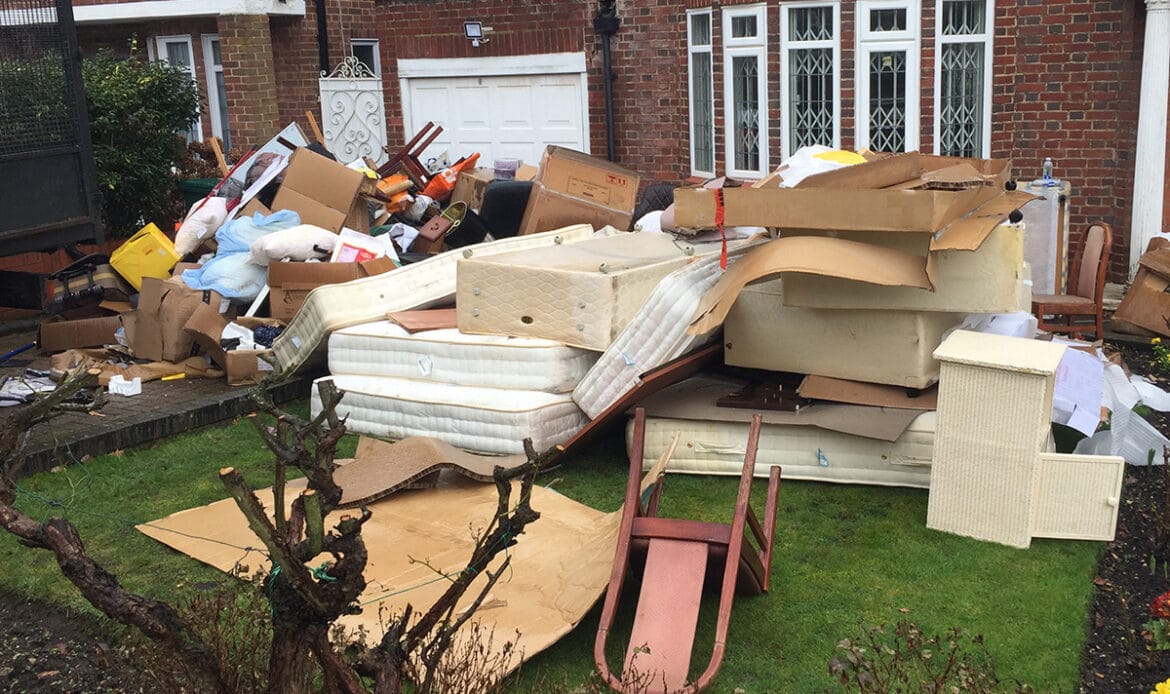 Rainbow Rubbish Removals provides same-day rubbish removal in London. We service the entire Greater London area within and around the M25, doing general clearances, removing household waste, collecting furniture and appliances. We are also available for rubble disposal, partnering with the construction sector, or helping homeowners clear the place during renovations.
You can get a quote and schedule a visit using our contact form or via phone and email. Our experts will take your query, assess the waste size, weight, and volume, and give you a quote for the service. Besides collecting the unwanted items, we can also clean your property and take care of your garden to prepare them for the next stage of renovation.
How does the same-day rubbish removal work?
We have an efficient routine in place that covers every single process from receiving your request through collecting the waste and finally to the disposal itself. We meet all legal and ethical requirements for the proper disposal of household or industrial waste. Here is how it all works:
Step 1: Contact us
Use the form on this page to request a quote for same-day waste disposal, contact us via email or simply give us a call.
Step 2: Get a quote
Describe what you want us to remove or send us a photo to show us, and we will give you a quote.
Step 3: Schedule an appointment
Call before 10 a.m to request an appointment for same-day rubbish removal. Same-day collections are subject to availability, if we can't offer you a same day appointment we'll be able to provide alternative dates and times on our call.
Step 4: Clearance
Our professional team will remove the waste and load it onto our vehicle. You don't need to take the items out yourself and you won't be doing any lifting.
Step 5: Recycling
After collection, our team will transport the waste to the nearest facility, where it will be assessed and prepared for repurposing or recycling, or taken to a suitable dumping ground.
What we can collect right away?
You can rely on us to collect any type of household or industrial waste on the same day. We know that you're busy and need to organise a series of processes when it comes to the renovation and maintenance of your property. So, here's an example of the items we can remove right away:
Household waste
Beds, mattresses and bedding
Panelling, doors and sills
Fridges and freezers
Dishwashers
Microwaves
Rubble
We offer a hassle-free solution that only requires you to make up your mind about what you won't be using. Generally, you can give us specific instructions, compile a list, or simply separate the items you need us to pick up and we will work with minimum supervision. It goes without saying that we'll be doing all the heavy lifting; this is what we're here for.
Feel free to check out our other rubbish removal services.
List of Same-Day rubbish removals we offer
Same-Day furniture disposal
We will remove old furniture from your home or office to help you make room for new items or prepare for renovations. We have suitable vehicles to load pieces of furniture regardless of their dimensions and weight. We can clear a specific room or the entire property, including the garage, loft and shed.
Same-Day rubble collection
Construction sites require thorough and reliable rubble collection that aims to free up space and minimise the risk of accidents. A clear site is convenient for construction workers, enabling them to move about and carry out their daily tasks efficiently.
Rainbow Rubbish Removal holds certification that authorises us to dispose of builders waste. We approach this task diligently, always seeking the most sustainable solutions and strictly following local and national legislation. We uphold the highest industry standards and take our responsibility to the community and the environment very seriously.
Same-Day house clearance
If you have recently acquired the property and need to get the previous owners' possessions out of your way to start working, we are here for you. You don't need to waste your time going through objects and paraphernalia as this might even be dangerous for you, your children and your pets. Contact us, give us the address and tell us what you need us to do, and we'll start working on it right away.
Same-Day loft and garage clearance
Lofts and garages tend to function as storage spaces for items that families are not using on a regular basis. Apart from things we take out once or twice a year, however, there is usually lots of other old stuff we no longer need. When we finally get around to clearing it, we need to dispose of it in a proper way. Let us lend a hand in dealing with old household items, so you can get your useful space back. 
Same-Day garden clearance
Get your garden back in order, starting with clearing the waste and bramble and disposing of it in a sustainable way. We can clean your outdoor spaces, tending to plants and maintaining your hedges and furniture. After our visit, you can go back to lounging in your garden, enjoying your favourite outdoor activities.
| Capacity | Time Loading | Price (Excl. VAT) |
| --- | --- | --- |
| Min Charge or 50 kg | 10 mins | £50 |
| 1/4 or 300 kg | 20 mins | £120 |
| 2/4 or 500 kg | 40 mins | £180 |
| 3/4 or 800 kg | 50 mins | £250 |
| Full Van or 1000 kg | 60 mins | £320 |
Please note:
Maximum load capacity of the van is 14 cubic yards, the equivalent of 2.5 skips.
Quotes given over the phone or email by our operators are not final because they cannot take into consideration waste weight, parking and access to the property.
We calculate our prices based on weight, volume, loading time, packaging and disassembling (for furnitures and appliances).
When access to the property is difficult we charge extra.
100% reliable rubbish removal services
The goal is to ensure that anyone considering our services has complete faith in us to carry out any given task with or without supervision. Hence, we've provided our contact information and testimonials from our previous customers. You are welcome to reach out to us and make enquiries, we are always available to respond.