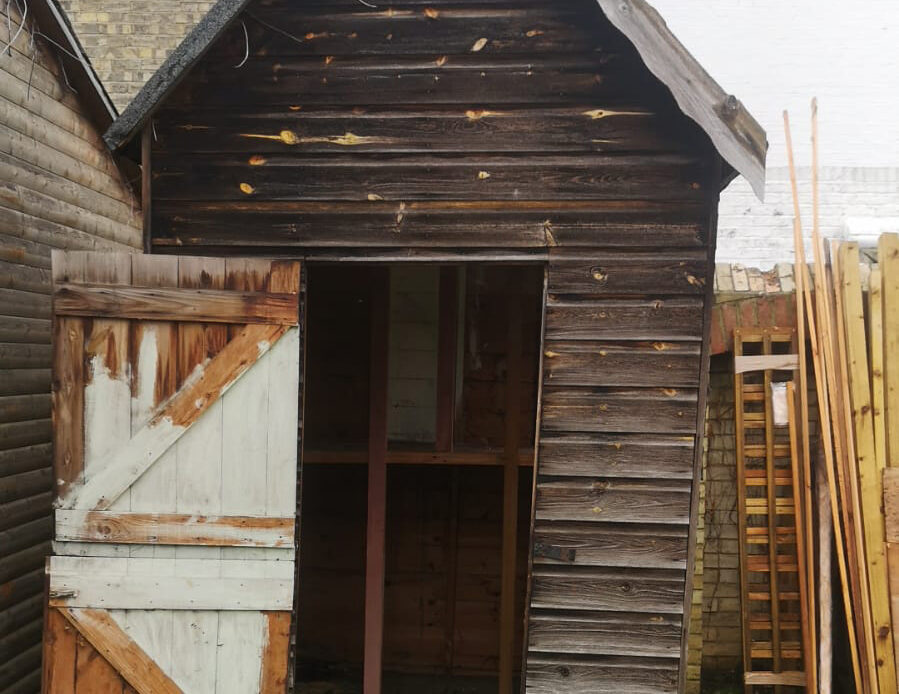 If you have a garden, chances are that you also have a shed. Many homeowners in the UK decide that this outdoor space is the perfect place to store all of the items they don't use as frequently. You can find basically anything hidden in a shed – from your normal gardening tools to boxes and boxes filled with random items, covered by cobwebs.
So, if you want to get rid of all of those old, useless items and the old carpet you don't plan on using ever again, the team of Rainbow Rubbish Removals can help you complete this task. Our shed clearance specialists have been dealing with such jobs for many years, so you can rest assured that your outdoor space will be decluttered in a timely and professional manner.
The types of items we can dispose of
We can remove any type of item you need us to, including furniture pieces, non-working electrical appliances, nasty, old floor coverings, forgotten boxes, filled with random items, broken gardening equipment, tools. etc. Our teams work very quickly, so your shed space will be cleared out of all junk in a flash.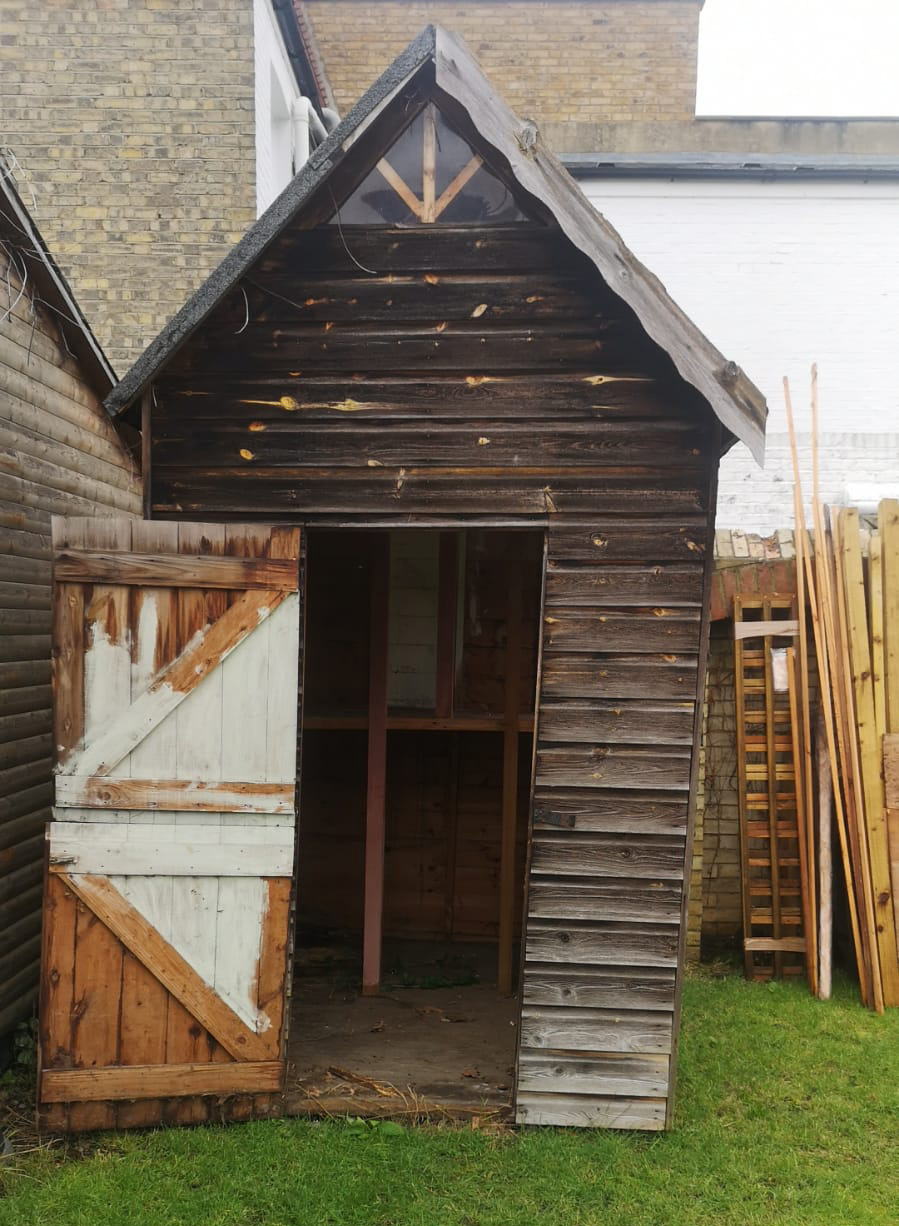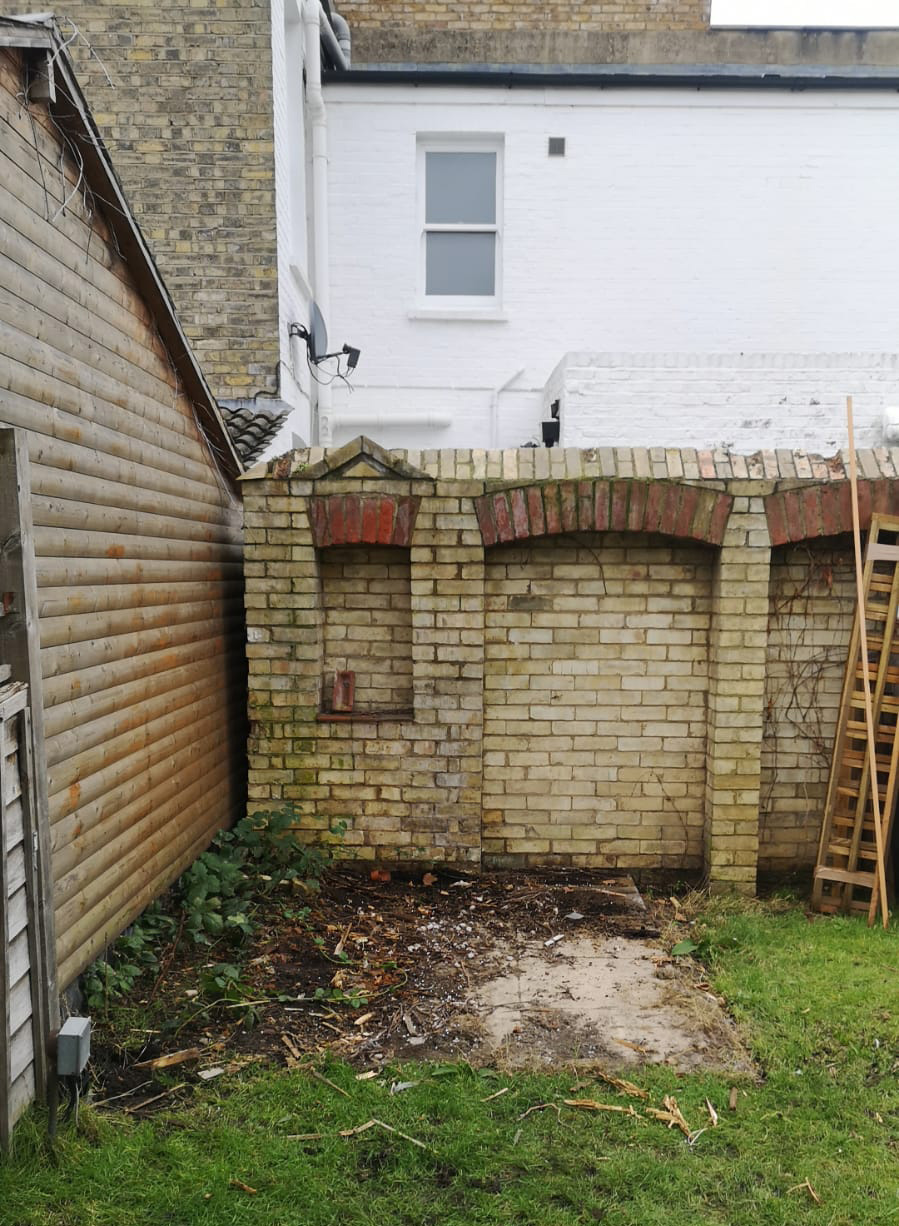 How does the shed disposal service work?
Step 1: Contact us

You can reach out to us by giving us a phone call or you can make an appointment by filling out the get a quote form. We'll contact you if we require further details about your garden shed clearance service.
Step 2: Request a quote

Your service quote will be based on the types and number of items you want us to dispose of. To receive an exact price estimate, you need to share with us as much information as possible about the piece you need us to remove.
Step 3: Get an appointment

After you've told us what you need our services for, you'll have the chance to pick an exact day and time for your storage shed clearance. Note that sometimes certain slots are already booked by other clients, so you will have to choose another one.
Step 4: Clearance job
We will make sure to send a clearance team big enough for the removals job. They will load all of the items you point them to into their vehicle, transport and unload them to the proper waste facility.
Step 5: Recycling
Everything that the team has loaded into their van will be transported to your local recycling centre, so the pieces can be disposed of in an environmentally friendly manner.
If you happen to have any other recyclable items in your property, which you also want removed, make sure to notify us prior to the team's arrival, so we can include that in your booking file. We recommend placing the items in bags, in order for the job to be completed faster.
Our shed clearance prices
| Capacity | Time Loading | Price (Excl. VAT) |
| --- | --- | --- |
| Min Charge or 50 kg | 10 mins | £40 |
| 1/4 or 300 kg | 20 mins | £90 |
| 2/4 or 500 kg | 40 mins | £150 |
| 3/4 or 800 kg | 50 mins | £200 |
| Full Van or 1000 kg | 60 mins | £280 |
Please note that:
* Maximum load capacity of the van is 14 cubic yards, the equivalent of 2.5 skips.
** Quotes given over the phone or email by our operators are not final because they cannot take into consideration waste weight, parking and access to the property.
*** We calculate our prices based on weight, volume, loading time, packaging and disassembling (for furniture and appliances).
**** When access to the property is difficult we charge extra.
Some comments from our happy clients

Dominik L
Highly recommend this company. Extremely fast response and they even offer same day services!!

Lauren Smith
An hour after my call,t guy was here and we were loading 28 bags of

Parsha Hobbs
Extremely fast and efficient service! I called for a quote and they were in the

Zita
Super friendly, worked on very short notice, affordable compared to other services! Took our mattress

Alastair Fletcher
Very friendly, helpful, efficient, and reasonably priced. Arrived in the morning on time, had everything

Niamh Cleary
Unbelievable service. I called them at 8pm last night and the rubbish was gone by

Brendan O' Rourke
Excellent service all round. The removers arrived promptly and set to work clearing our garden
Get a service quote now!
Don't waste time on clearing out your shed and get a service quote now. All you need to do is give us a detailed description of what you want removed from the space and we'll process your request in less than 30 minutes.