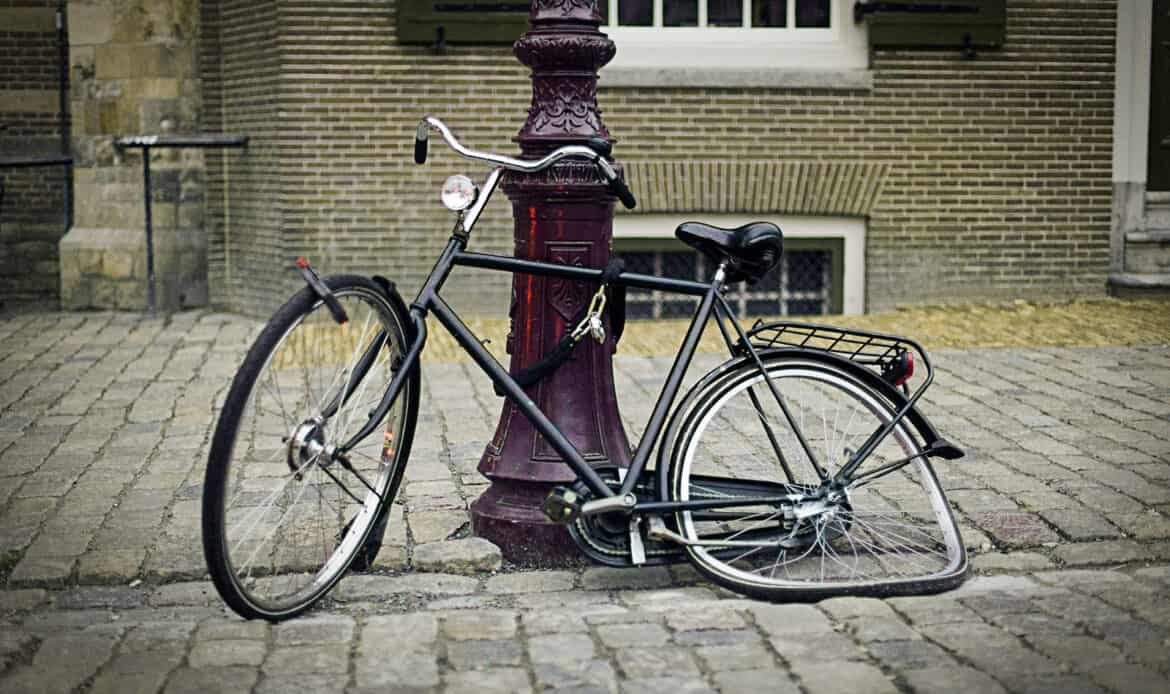 People have the unhealthy habit of storing old, useless or just broken items in their garages, with the idea to fix or use them again someday. These items can include anything from a faulty microwave and a box filled with dusty chachkies to an impressive collection of old clothes and even a whole bicycle – you've probably seen a garage or attic like this one.
That being said, we are here to talk about the old bicycle part – the type of rubbish clearance service we can help you out with. Basically, if you have a useless bike lying in your garage, we can take it off your hands, so you can have enough storage space for more important items!
Our other service options
Affordable bike disposal is just one of the many rubbish removal services that Rainbow Rubbish Removals offers to their clients. For example, our teams of professionals can also perform the following tasks:
Builders rubbish disposal
How to book our bike disposal services
Step 1: Reach out to us
You have two options – to give us a call and share the required booking information or to fill out this form.
Step 2: Get your quote
Tell us what you need to be removed from your property and we'll provide you with a price estimate for the service.
Step 3: Make an appointment
If you are OK with the service quote, the next step is to pick a day and time for your bike disposal service. Our teams work the entire week and have a flexible schedule, so you can book a time slot that will fit your calendar best.
Step 4: The bike disposal job
The team will arrive on-site with a van to remove the old bicycle from your property.
Step 5: Recycling
The Rainbow Rubbish Removals team will place the bike inside their van, transport the item to a close-by recycling centre and leave it there, so the bicycle can be processed in an eco-friendly way.
Have other items you want removed from your home? No problems – just contact us, tell us what else you need gone and we'll inform the team. On that note, it's best that you prepare the items for the removal job by placing them in plastic bags (if they're on the smaller side) and setting them on a visible spot. The team will pick them up, along with the bicycle, and relocate them to the recycling facility.
| Capacity | Time Loading | Price (Excl. VAT) |
| --- | --- | --- |
| Min Charge or 50 kg | 10 mins | £40 |
| 1/4 or 300 kg | 20 mins | £90 |
| 2/4 or 500 kg | 40 mins | £150 |
| 3/4 or 800 kg | 50 mins | £200 |
| Full Van or 1000 kg | 60 mins | £280 |
* Maximum load capacity of the van is 14 cubic yards, the equivalent of 2.5 skips.
** Quotes given over the phone or email by our operators are not final because they cannot take into consideration waste weight, parking and access to the property.
*** We calculate our prices based on weight, volume, loading time, packaging and disassembling (for furniture and appliances).
**** When access to the property is difficult we charge extra.
Here are some reviews from our smiling customers

Dominik L
Highly recommend this company. Extremely fast response and they even offer same day services!!

Lauren Smith
An hour after my call,t guy was here and we were loading 28 bags of

Parsha Hobbs
Extremely fast and efficient service! I called for a quote and they were in the

Zita
Super friendly, worked on very short notice, affordable compared to other services! Took our mattress

Alastair Fletcher
Very friendly, helpful, efficient, and reasonably priced. Arrived in the morning on time, had everything

Niamh Cleary
Unbelievable service. I called them at 8pm last night and the rubbish was gone by

Brendan O' Rourke
Excellent service all round. The removers arrived promptly and set to work clearing our garden
Get a service quote now!
Why spend time on tedious tasks like getting rid of that old and dusty bicycle, when you can have Rainbow Rubbish Removals take care of it for you? Contact us today and watch as your bicycle goes away!