Garden Rubbish Clearance and Removal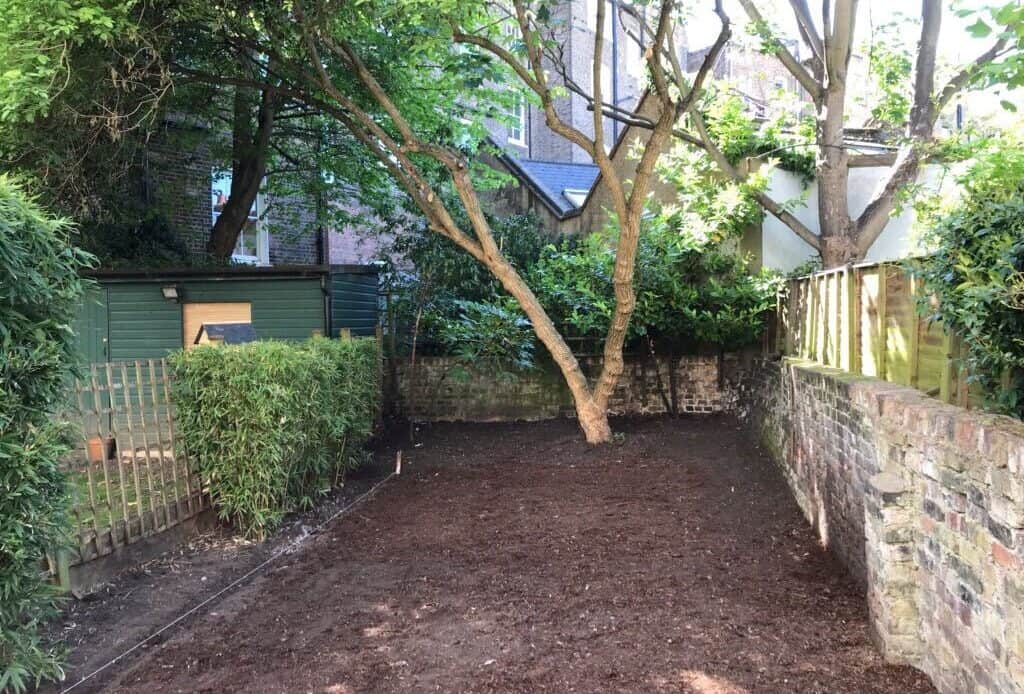 Our garden clearance service in London will make your garden a pleasant please to spend time with your family and friends. If you have been away for some time or you've been too busy lately, your garden might need to be cleaned or maintained.
Garden clearance is a way to maintain a garden, it keeps the garden neat and free from waste and pests. We have a vast knowledge of removing any kind of waste. Our professional team possess the proper equipment for garden clearance and hedge trimming, collecting leaves, removing bushes and old trees.
Garden clearance is naturally tedious and it usually involves gutter cleaning and clearing, leaf clearing, natural waste clearance, rubbish removal and more.
So why don't you let us take away all the stress & hard work? We assure top-notch service delivery. That's not all, with our attractive prices and diligent labour, your satisfaction is duly guaranteed.
How does our garden clearance London work?
Step 1: Contact us
Use the quote form on this page to contact us or simply call us.
Step 2: Schedule an appointment
Pick a date and time convenient for you. Can even arrange a same-day visit if you call before 10 AM.
Step 3: Garden Clearance
Our professional London rubbish removal team will clean your garden, bag all the green waste and load it into our van.
Step 4: Recycling
After your items are collected, our team will transport them to the nearest dumping ground for recycling.
Step 5: Enjoy your garden
Now you have a beautiful clean garden which you can enjoy with family and friends.
We have licensed and properly trained operatives who can answer any questions you might have and are guaranteed to carry out the clearance task according to your specifications while paying attention to your type of garden.
We encourage you to give a detailed explanation of your goal for the garden (especially if there won't be any supervision while the task is being carried out) to avoid confusion or mistakes and enable us to work towards that goal perfectly, leaving your garden just like you want it.
Our team consists of adept gardeners with professional equipment for the task and a substantial vehicle to fit the size of the job.
We use safe methods while clearing to avoid harming your garden and the environment.
After removal, the reusable items are donated and the rest is recycled or discarded properly. We provide garden clearance services to suit your preferences anywhere in London.
Remove plants
Clear grass and fallen leaves
Trim hedges
Prune or remove old trees
Remove any weeds left
Old compost bins and water butts
Plant pots and garden ornaments
Paint and tools
Garden furniture
Any other garden waste
Garden Clearance London Pricing
| Capacity | Time Loading | Price (Excl. VAT) |
| --- | --- | --- |
| Min Charge or 50 kg | 10 mins | £50 |
| 1/4 or 300 kg | 20 mins | £120 |
| 2/4 or 500 kg | 40 mins | £180 |
| 3/4 or 800 kg | 50 mins | £250 |
| Full Van or 1000 kg | 60 mins | £320 |
Please note:
Maximum load capacity of the van is 14 cubic yards, the equivalent of 2.5 skips
Quotes given over the phone or email by our operators are not final because they cannot take into consideration waste weight, parking and access to the property.
We calculate our prices based on weight, volume, loading time, packaging and disassembling (for furnitures and appliances).
When access to the property is difficult we charge extra.
100% reliable rubbish removal services
The goal is to ensure that anyone considering our services has complete faith in us to carry out any given task with or without supervision. Hence, we've provided our contact information and testimonials from our previous customers. You are welcome to reach out to us and make enquiries, we are always available to respond.