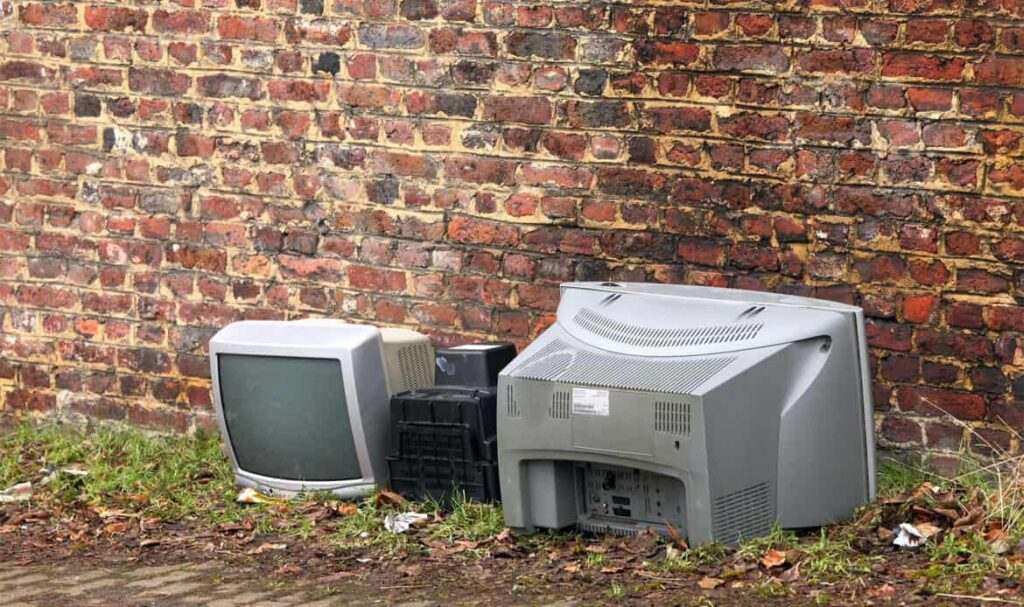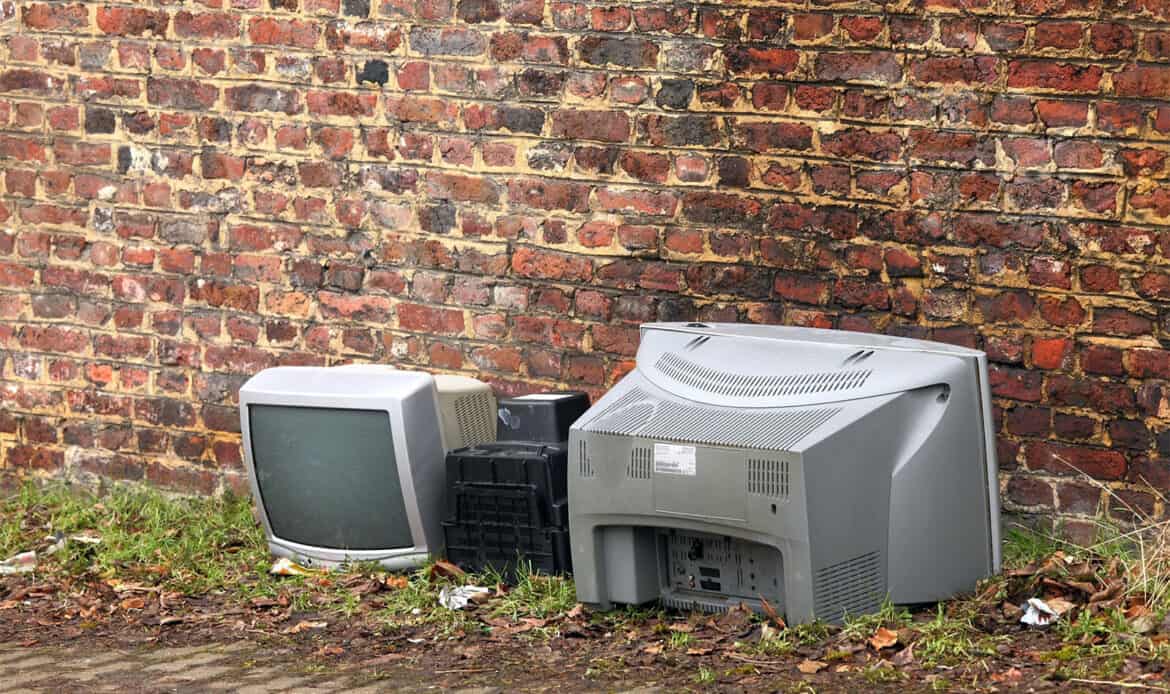 As much as we like to think that we don't depend on media and electronics, we can't deny that we all own a TV and we rely on it for a big part of our entertainment and information.
These electronic household devices are usually quite durable and long-lasting, although sometimes they break or just become outdated and require a replacement. On top of that, Television is becoming less and less relevant in the current landscape and replaced with Internet media.
So, whether you want to dispose of your old TV because it broke down or you have bought a better, smarter version to satisfy your entertainment needs, we, at Rainbow Rubbish Removals, are the perfect solution for you!
All you need to do is give us a call or fill our contact form and before you know it, you will have an arranged date on which a team of experts will come to transport your TV to the nearest recycling facility and dispose of it in the eco-friendliest way possible.
We also do other WEEE waste recycling jobs, including computer disposal and IT disposal.
How does our TV Disposal service work?
Step 1: Call or contact us
All you have to do is contact us and we'll give you a personal quote and explain the entire service process.
Step 2: Get a quote
As soon as you give us the information we require, you will receive a quote for your personal TV disposal service.
Step 3: Book an appointment
After receiving your TV disposal service quote, comes the time to choose a day for the service session. We will do our best to fit you in our schedule when it comes to the day you picked. Note that Rainbow Rubbish Removals works throughout the whole week and, if needed, on most holidays.
Step 4: Time to take action
A team of rubbish removal experts will arrive at your property on the arranged date and take care of the broken or outdated device as quickly as possible. All you have to do is sit and watch as the magic happens. If you, by any chance, have any other electronic household devices you need to dispose of, do not hesitate to prepare them and put them in plastic bags in front of your door, after informing us about it of course.
Step 5: Recycling
Our team will load your TV in a van and then transport it to the nearest place it can be recycled in. That's the end of the road for your old electronics and the last step of the Rainbow Rubbish Removals journey.
Our London TV disposal pricing
| Capacity | Time Loading | Price (Excl. VAT) |
| --- | --- | --- |
| Min Charge or 50 kg | 10 mins | £50 |
| 1/4 or 300 kg | 20 mins | £120 |
| 2/4 or 500 kg | 40 mins | £180 |
| 3/4 or 800 kg | 50 mins | £250 |
| Full Van or 1000 kg | 60 mins | £320 |
Please note:
Maximum load capacity of the van is 14 cubic yards, the equivalent of 2.5 skips.
Quotes given over the phone or email by our operators are not final because they cannot take into consideration waste weight, parking and access to the property.
We calculate our prices based on weight, volume, loading time, packaging and disassembling (for furnitures and appliances).
When access to the property is difficult we charge extra.
100% reliable rubbish removal services
The goal is to ensure that anyone considering our services has complete faith in us to carry out any given task with or without supervision. Hence, we've provided our contact information and testimonials from our previous customers. You are welcome to reach out to us and make enquiries, we are always available to respond.