Storage Unit Removal and Clearance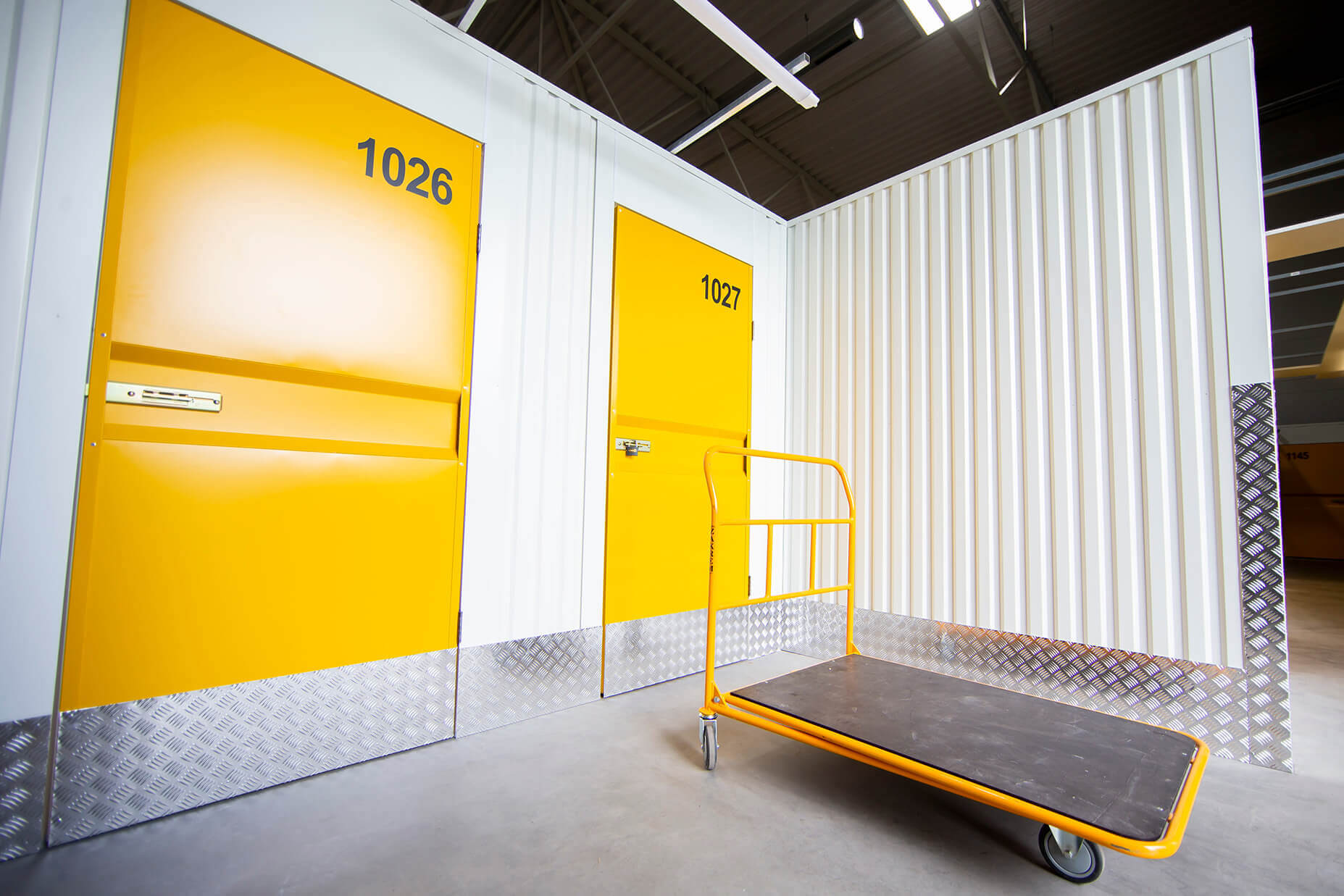 We're a dedicated rubbish removal service based in London, helping those in the capital and surrounding area remove their unwanted clutter. 
In the UK, many storage units are filled to the brim and bursting with various household and work-related clutter. There's nothing wrong if you're using a storage facility to hold valuable items you use or need in the future; however, many people have ended up with storage units filled with junk and unwanted items. Paying to keep these items in storage can be expensive over time and an unnecessary drain on your finances. 
Removing these items that have built up in your storage unit over the years can be challenging if you're doing it yourself, especially if you have to shift fragile or large items such as old furniture. That's where Rainbow Rubbish Removals come in. 
We're specialists in rubbish removals and utilise a team of well-experienced and helpful operatives who can efficiently clear your storage unit of unwanted items, freeing you of an unnecessary burden. 
Storage unit clearances are our bread and butter, but we also offer plenty of other removal services to help keep your home or business clean and clear. Check out our other services here.
Organising a storage unit clearance from us couldn't be easier. All you need to do is follow these simple steps: 
Step 1: Contact us 
To start the process, you first need to contact us with information about what you need to be removed. To make it easier for you, we have an easy-to-use form at the top of this page where you can input your specific requirements. If you prefer a more personal touch, you can also contact us by phone at 020 3870 3051. 
Step 2: Get a Quote 
After you've filled out our form and provided all the relevant information about the storage unit removal, being sure to include estimations about the size of the unit, the amount that needs to be removed, and the location of the unit facility, we'll be able to give you a quote for how much the removal will cost. 
We'll always aim to give you the best storage unit removal prices in London so that you can expect low costs for a quality service. 
For the most accurate quote, you can also attach pictures and images of what needs to be cleared so that our team know what to expect. 
Step 3: Schedule an appointment
If you're satisfied with your quote, you can then pick a date and time of rubbish collection that suits you. We can provide clearances on the weekends and after work hours to provide a great deal of flexibility for you. We may offer you same-day rubbish removal if you call our offices before 10 am.
Step 4: Clearance 
Once clearance is scheduled, our operatives will arrive at your storage unit to begin the removal, using the best tools and equipment for the job. We're committed to providing a seamless and tidy experience and will ensure that your unit is spotless by the time our team leaves.
Our operatives will arrive in a heavy-duty van capable of storing and transporting all your unwanted items. 
For the clearance to go as smoothly as possible, we recommend that you separate your desired items from those you want to discard before our arrival to minimise mistakes and ensure a quick process. 
Step 5: Recycling
Once we've completed the storage unit clearance, we will then legally discard and process your waste, recycling any materials where possible. We are an ethical business and do not partake in fly-tipping or illegal dumping practices. We have connections with all the local recycling centres to ensure that your storage unit waste is dealt with responsibly.
What type of storage unit junk do we remove?
The type of items that we remove from your storage unit varies a lot. There's nothing too big or too awkward; we have the skills, equipment, and know-how to remove all kinds of clutter from your space.
We can collect things like old or unwanted furniture, electrical appliances, and carpets or rugs. We have all the top-of-the-range equipment to help us efficiently remove these items. In addition, we can collect tools, DIY machinery, bikes, gym equipment, and hoarded items.
We understand the severity of removing hoarded items, and we'll be able to complete our removal of these items with compassion and care to help you through the process.
No item is too difficult for us, and our dedicated team will be able to efficiently remove items such as:
Scrap metal

TVs and other electronics

Gas bottles

Used engine oil and car batteries

Florescent lights

Working tools

Paint

Other typical storage unit junk
Storage Unit Clearance London Pricing
| Capacity | Time Loading | Price (Excl. VAT) |
| --- | --- | --- |
| Min Charge or 50 kg | 10 mins | £50 |
| 1/4 or 300 kg | 20 mins | £120 |
| 2/4 or 500 kg | 40 mins | £180 |
| 3/4 or 800 kg | 50 mins | £250 |
| Full Van or 1000 kg | 60 mins | £320 |
Please beware that: 
Our vans have a maximum capacity of 14 cubic yards, which is equivalent to 2.5 skips. If your removal is more extensive than this, we may need to make multiple trips. 

Online and mobile quotes are not final, as we cannot consider the waste's weight, the parking cost, and the property's access. Use our initial quotes as a guide price. 

Our final price is calculated based on the weight, volume, loading time, and packaging. 

We may charge extra for removal if access to the storage facility is difficult, such as if there's no parking near the unit or if it isn't on ground level and requires extra work to remove the rubbish. 
100% reliable rubbish removal services
At Rainbow Rubbish Removal, we strive to provide a trustworthy service that will satisfy all our customers. When you use our removal service, you'll be able to rely on us to complete the job with care and without the need to be supervised by you. 
You can find reviews and testimonials from our past customers to see how we've performed in the past, and you're always free to contact us for a chat and consultation. We're happy to answer all your questions and aim to give you the best experience possible when removing your storage unit waste. 
Let us help you remove unneeded and unwanted waste from your life and clear any of your storage units so that you can start to use them more effectively.