Sofa Removal and Disposal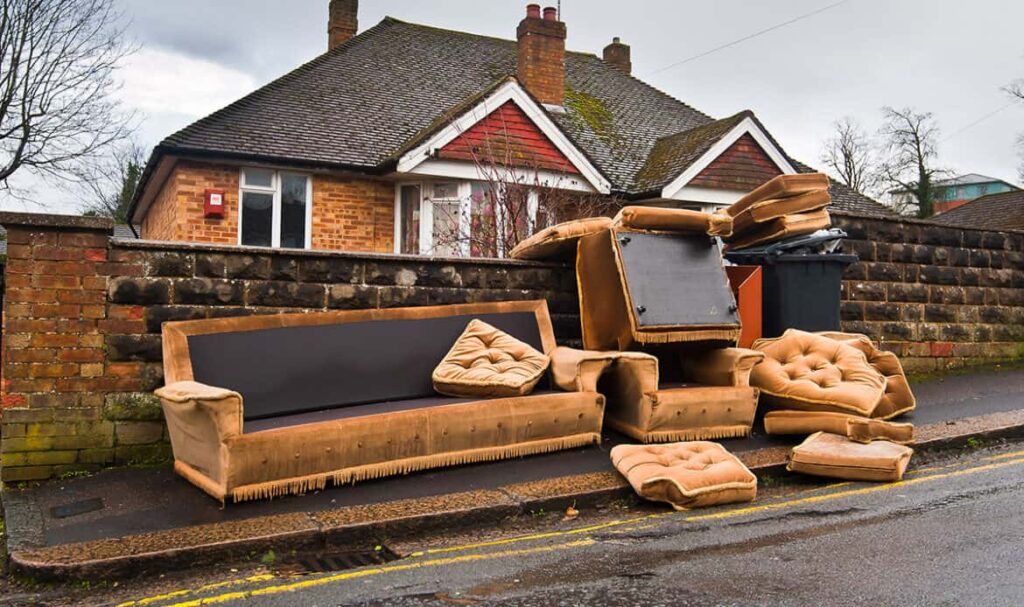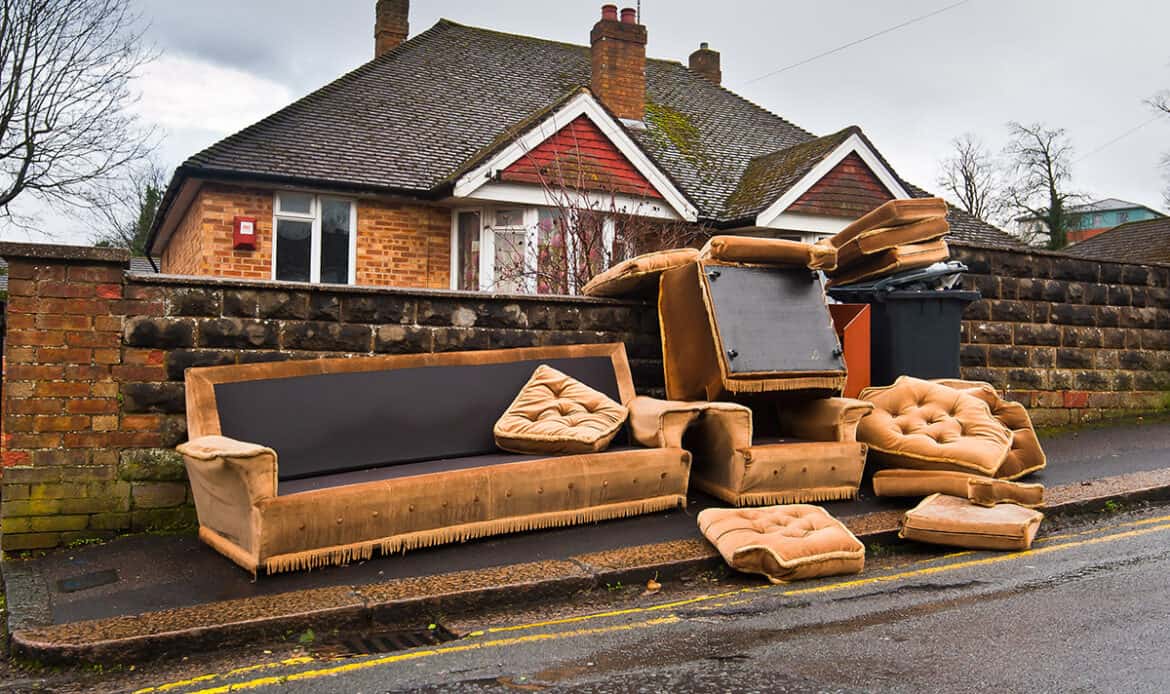 Modern sofas are built to last and to provide the ultimate comfort – we get this. Unfortunately, no matter how quality material and effort has been invested in a piece of sofa, at some point every sofa loses its integrity and has to be disposed of.
You may be wondering how to get rid of your old sofa and that's where we come in. We're experts in rubbish removal in London and would happily come and collect your old worn-out sofa.
No matter the type and number of sofas that need to be removed from a property, they all go to the same place eventually – the local recycling centre. We take environmental preservation seriously and all domestic and commercial rubbish removed by us ends its journey recycled according to the local regulations in your UK borough.
Browse away among our other furniture disposal services, which include bed disposal and mattress disposal.
How does sofa disposal work?
Step 1: Contact us
Call us directly via the "call us now" button in the site's navigation in the upper right corner of each page on our website (click on the phone handle icon if using a mobile device).
An alternative is to fill up the quote form at the end of this page for sharing a detailed description of your sofa disposal challenge at home.
Step 2: Receive a quote
Miss out nothing when you describe the scale of the sofa removal job that you need. Based on your information, we'll provide you with a price quote with no added or hidden costs in it.
Step 3: Book a service slot
Pick a date and time that you find convenient as we will make sure to meet your requirements in terms of schedule. You can even request same-day rubbish disposal in London if you call before 10 a.m.
Step 4: Job completion
Our furniture disposal experts will appear on time with all the gear and tools required for the job. Make sure they can move through the premises fast and efficiently so they can get the job done as quick as promised.
Step 5: Waste recycling
Each sofa disposal job we complete ends with a responsible attitude towards nature. Your old mattress goes to the nearest recycling centre where it will be taken down to its base materials for reuse
We remove any type and size of sofas in the UK:
2-seater sofa
3-seater sofa
4-seater sofa
Corner sofas
Armchairs
Loveseats and snugs
Recliner sofas
Sofa beds
The type and number of sofas that are to be disposed from your property affects the specifics and complexity of the sofa removal service. Based on various factors, the amount of men and time needed for the job increases.
| Capacity | Time Loading | Price (Excl. VAT) |
| --- | --- | --- |
| Min Charge or 50 kg | 10 mins | £50 |
| 1/4 or 300 kg | 20 mins | £120 |
| 2/4 or 500 kg | 40 mins | £180 |
| 3/4 or 800 kg | 50 mins | £250 |
| Full Van or 1000 kg | 60 mins | £320 |
Please note:
Maximum load capacity of the van is 14 cubic yards, the equivalent of 2.5 skips.
Quotes given over the phone or email by our operators are not final because they cannot take into consideration waste weight, parking and access to the property.
We calculate our prices based on weight, volume, loading time, packaging and disassembling (for furnitures and appliances).
When access to the property is difficult we charge extra.
100% reliable rubbish removal services
The goal is to ensure that anyone considering our services has complete faith in us to carry out any given task with or without supervision. Hence, we've provided our contact information and testimonials from our previous customers. You are welcome to reach out to us and make enquiries, we are always available to respond.