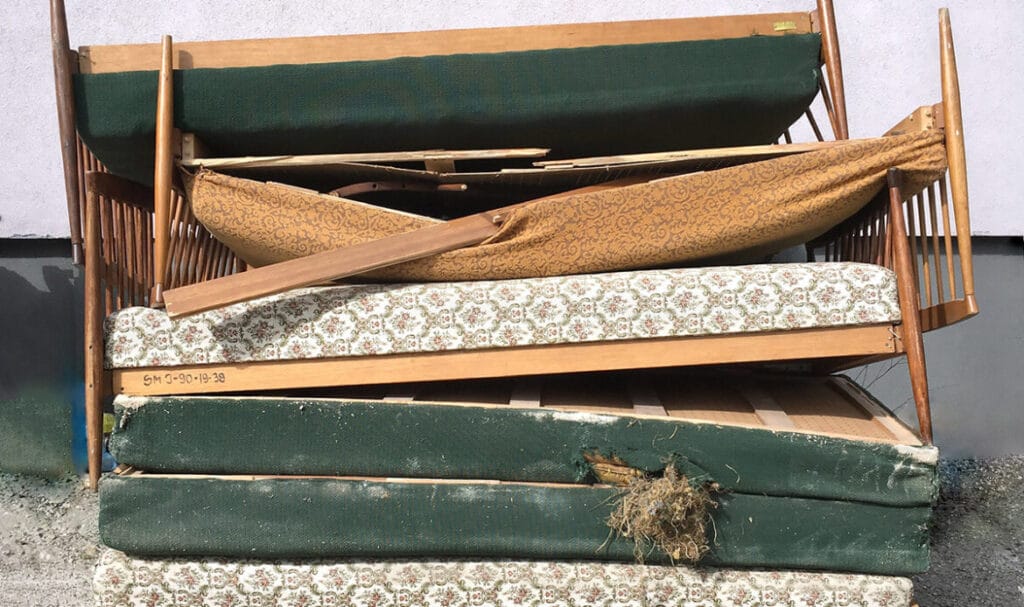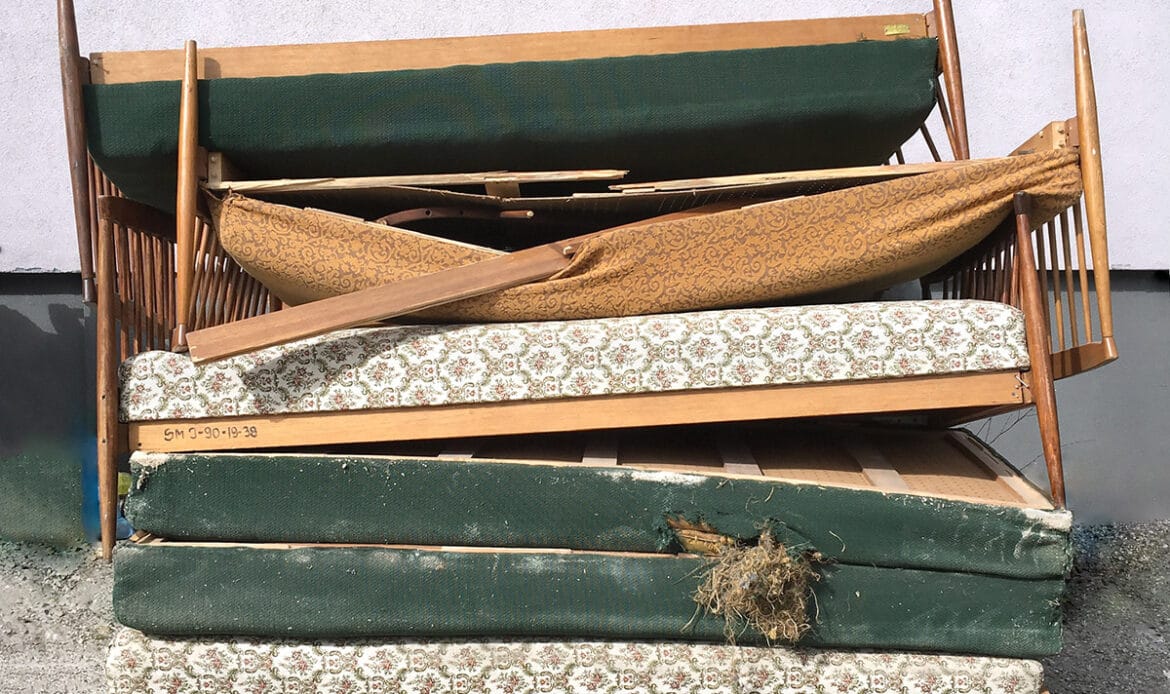 In every person's life there comes a time, when he needs to get rid not only of his old mattress, but of his old bed too, and buy new ones. You are there? Well, we are here to help you with that "get rid of".
No matter the type of bed, the Rainbow Rubbish Removals team is here to remove it and take it to the nearest recycling center.
We also provide other furniture removal services including sofa disposal and others. Check them out!
How does bed disposal work?
Step 1: Contact us
You can either call us now with a single click on the green icon on your right top corner or leave us a message from the contact form down this page. Don't postpone this and feel free to ask us all the questions you have, so we can make the best for you.
Step 2: Request a quote
Tell us everything and remember – the more specific and detailed you are, the more easy for us it is to help you with your bed disposal. Please let us know if you also require mattress removal and disposal.
If possible, attach some photos. We will provide you with a price quote with no added or hidden costs.
Step 3: Book a service slot
Make sure you are free at the scheduled time and date. Once confirmed, you can leave the rest to us. We will take care of your bed disposal and all the following steps. You may be able to request same-day rubbish removal if you call before 10 am.
Step 4: Action
Our team will be at the location at the arranged date and time. Please, make sure you have prepared the place, so our team could do its work as quickly as promised. They have all the tools and gears to do that.
Step 5: Waste recycling
Last but not least, we will take care of the old bed recycling. The Rainbow Rubbish Removal team will take it to the nearest recycling centre, so it can be reused.
We move any type of bed in the UK:
Small single
Single
Small Double (Queen)
Double
King Size
Super King Size
The disposal of a bed needs some preparation before it's done.
| Capacity | Time Loading | Price (Excl. VAT) |
| --- | --- | --- |
| Min Charge or 50 kg | 10 mins | £50 |
| 1/4 or 300 kg | 20 mins | £120 |
| 2/4 or 500 kg | 40 mins | £180 |
| 3/4 or 800 kg | 50 mins | £250 |
| Full Van or 1000 kg | 60 mins | £320 |
Please note:
Maximum load capacity of the van is 14 cubic yards, the equivalent of 2.5 skips.
Quotes given over the phone or email by our operators are not final because they cannot take into consideration waste weight, parking and access to the property.
We calculate our prices based on weight, volume, loading time, packaging and disassembling (for furnitures and appliances).
When access to the property is difficult we charge extra.
100% reliable rubbish removal services
The goal is to ensure that anyone considering our services has complete faith in us to carry out any given task with or without supervision. Hence, we've provided our contact information and testimonials from our previous customers. You are welcome to reach out to us and make enquiries, we are always available to respond.