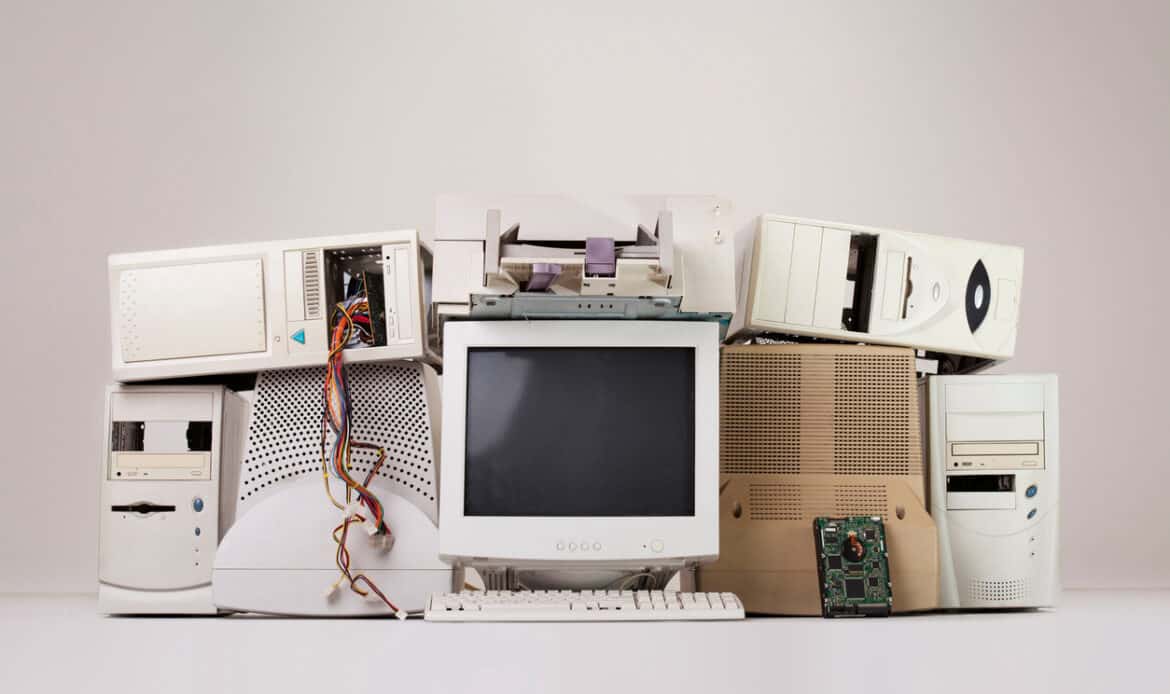 Our Recycling Services for IT and electronics
Our experience has shown that people, organisations, and companies across the UK struggle when it comes to recycling IT equipment and electronics in the proper way. To help our customers with this challenge, we have developed a new service that is dedicated especially to the removal, disposal, and recycling of such types of waste. 
Our professional team will assist you in handling any electronic waste that you might have and want to be removed from your personal home, office, school, public building, or other. We are flexible and will comply with your busy schedule in order to get the job done without interrupting your daily routine. When it comes to pricing, you will see that we are more than reasonable. 
You can rely on us for:
– Electronic waste disposal

– WEEE waste recycling
The waste disposal teams of Rainbow Rubbish Removals work every day, including holidays and weekends, at all times. For London, we can offer a waste collection on the same day of your enquiry.
What electronic waste do we collect?
We offer waste collection and disposal for almost all household and office IT equipment and electronics. We do the disposal of TVs, old computer systems and monitors, washing machines, and many more. 
Step 1: Get in touch with us
Use the form at the bottom of this page to send us an enquiry and describe what you need.
Step 2: Get a quote
Give us details on what type of electronics and IT equipment you have and want to be removed.
Step 3: Set a time and date
Choose a time for an appointment that suits your schedule.
Step 4: We come and remove the waste
Our team will arrive at the time and place of the appointment and will collect the waste.
Step 5: Recycling
Rainbow Rubbish Removal professionals will dispose of the collected IT equipment and electronics in dumping ground for them to be recycled.
We value the time of our clients and try to respond to every request within 15 minutes after submitting the form*. In case our team needs additional information, we will get in touch with you via phone or e-mail.
*Please note that any requests submitted after 8:00 PM will be processed the next day after 8:00 AM.