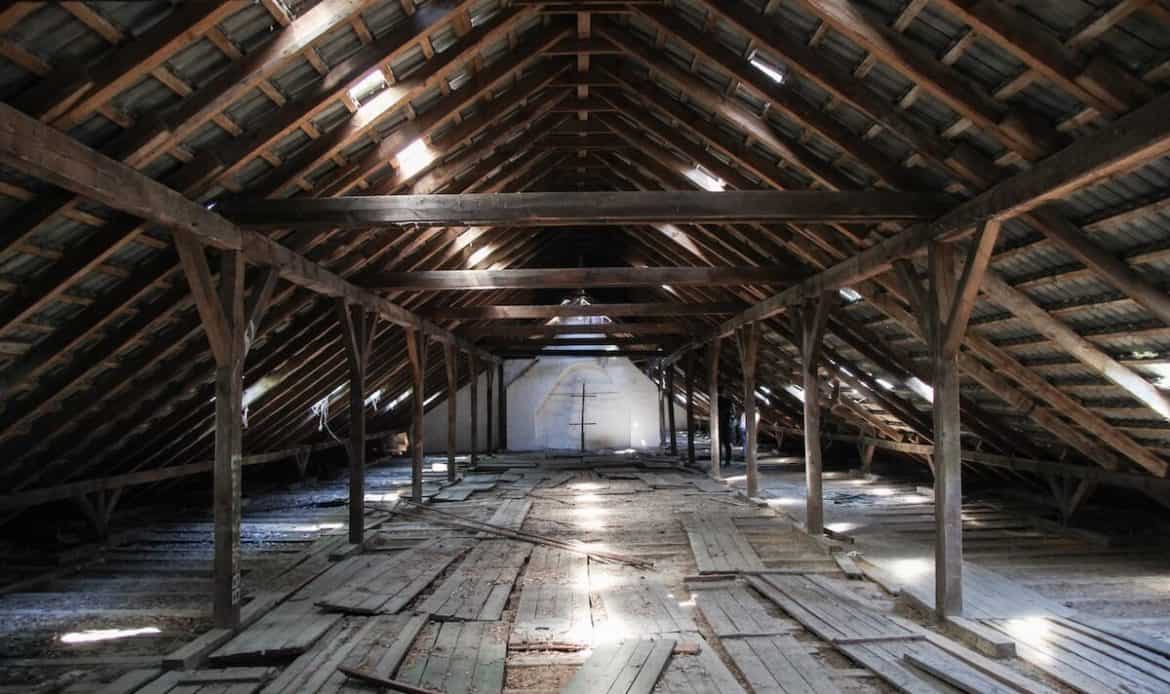 What condition is your loft in right now?
Yes, lofts are used as storage for a number of things like suitcases, old equipment, Christmas decorations, relics, sports gear, junk from former habits, and lots of other stuff.
However, you should sincerely ask yourself how often you use some of the things in your loft? Clearing out your loft simply means more room for other useful things.
Rest assured that we will discard the waste removed from your loft in a nature-friendly manner. In most cases, we decontaminate the loft after the clearance process and we strongly advise that during this process, you remove children and pets from the house or plan an outing to get everyone out of the house to avoid hazards and ventilate to clear odors. We recommend you prepare fully for the clearance process as it can be a very sentimental one. Decide carefully and firmly which items you want to be removed and those you want to keep.
Feel free to check out our other rubbish removal services. We aim for the best prices in the sphere and the fastest replies.
Step 1: Contact us
Use the quote form on this page to contact us or simply call us.
Step 2: Get a quote
Describe what you want to be removed (or send us a photo) and we will send you a quote.
Step 3: Schedule an appointment
Pick a date and time convenient for you. Can even arrange a same-day visit if you call before 10 AM.
Step 4: Clearance
Our professional team will collect and load all items you want to be removed into our van.
Step 5: Recycling
After your items are collected, our team will transport them to the nearest dumping ground for recycling.
We at Rainbow Rubbish Removals will provide a team that can come to your home anywhere in London and at a time convenient for you to clean out your loft, remove any waste present and help you get rid of the items you have no use for. This way, you have a neat and large space to store the useful stuff in an organized manner. You may decide to sell, donate, or keep some of the removed items… who knows, we may find some hidden treasure. After you hand over the remainder of the removed items to us, we sort through them to separate the items that can be reused, revamped, donated, recycled, or discarded.
What we can remove from your loft?
There are many reasons to clear out a loft, it could be when planning a loft expansion, relocating or moving in and discovering forgotten stuff in the loft or maybe you just want a more organized loft. No matter what it is, we are available and ready to help you with your loft clearance at all times.
Leftover building materials
Anything else you don't need
| Capacity | Time Loading | Price (Excl. VAT) |
| --- | --- | --- |
| Min Charge or 50 kg | 10 mins | £40 |
| 1/4 or 300 kg | 20 mins | £90 |
| 2/4 or 500 kg | 40 mins | £150 |
| 3/4 or 800 kg | 50 mins | £200 |
| Full Van or 1000 kg | 60 mins | £280 |
* Maximum load capacity of the van is 14 cubic yards, the equivalent of 2.5 skips.
** Quotes given over the phone or email by our operators are not final because they cannot take into consideration waste weight, parking and access to the property.
*** We calculate our prices based on weight, volume, loading time, packaging and disassembling (for furnitures and appliances).
**** When access to the property is difficult we charge extra.

Dominik L
Highly recommend this company. Extremely fast response and they even offer same day services!!

Lauren Smith
An hour after my call,t guy was here and we were loading 28 bags of

Parsha Hobbs
Extremely fast and efficient service! I called for a quote and they were in the

Zita
Super friendly, worked on very short notice, affordable compared to other services! Took our mattress

Alastair Fletcher
Very friendly, helpful, efficient, and reasonably priced. Arrived in the morning on time, had everything

Niamh Cleary
Unbelievable service. I called them at 8pm last night and the rubbish was gone by

Brendan O' Rourke
Excellent service all round. The removers arrived promptly and set to work clearing our garden
Get a quote
We know that timing is important for you, especially when you have rubbish laying around and waiting to be collected. That's why we do our best to process requests within 15 minutes after you submit the request. Please note that requests sent after 8 PM will be processed on the next day between 8 AM and 10 AM. Request sent on Sundays will be processed on the next day. We will contact you via e-mail or phone in case additional details are required.