Gas and electric cooker disposal service London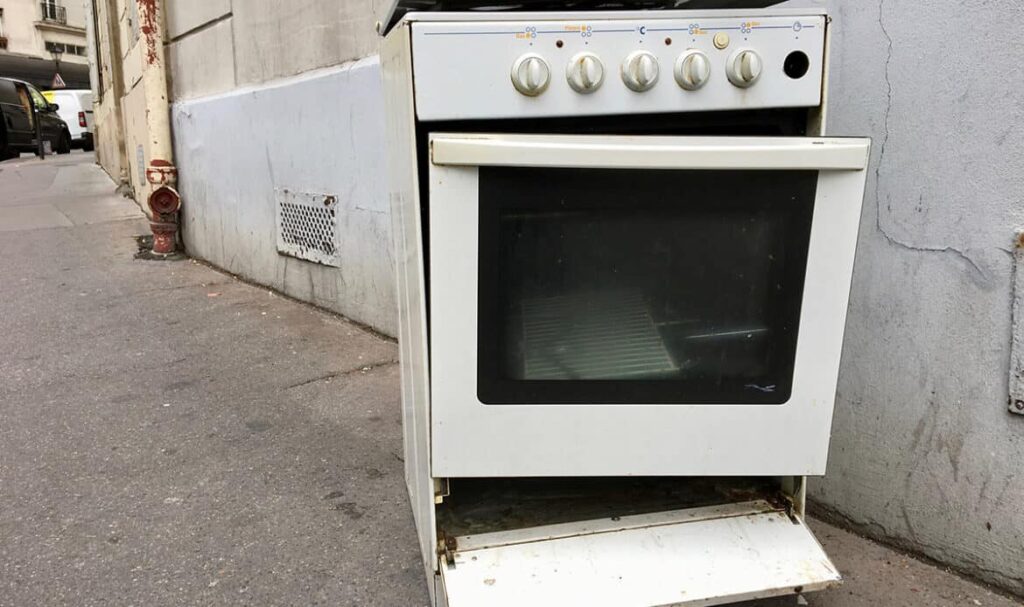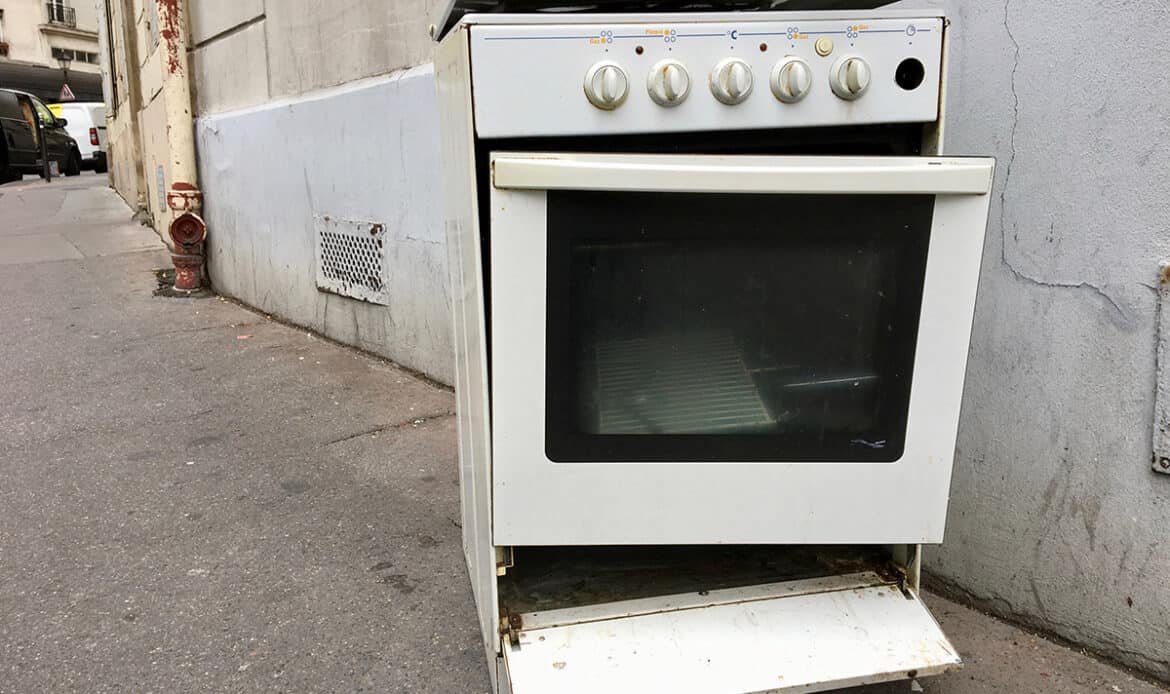 Cookers are undoubtedly among the handiest domestic appliances when they operate flawlessly. Once they start breaking or get too worn out, it's not a good idea to invest in repairs and maintenance – we suggest getting rid of it and buying a new one.
Then you face the challenge that it's heavy, hard-to-move, and carry, not to mention all the rust and grease on it. Leave tough jobs like this to rubbish removal professionals like Rainbow Rubbish Removals.
We'll send rubbish disposal experts to your address who will unplug the old cooker and safely dispose of it in a quick time.
Have zero worries about what will happen afterwards – we drive all removed goods to a local recycling centre for green disposal. We also dispose of other appliances such as washing machines, tumble dryers, and microwaves.
The London cooker removal service in essence:
Step 1: Contact us

For quick contact with our sales representatives use the phone call button at the top right end of your screen or get your personal quote.
Step 2: Get a custom quote for an old cooker disposal service
Give us precise information on the type of cooker you want to get rid of and details of its location. The faster and easier we transport it to the moving vehicle, the less you will pay for the service. We will give you a no-extra-charges price quote based on this information with unplugging included in the service costs.
Step 3: Schedule the cooker removal job
Share with us the free days in your personal schedule and we will do our best to fit in it and arrange the cooker removal service for the time and date that best cover your needs. We might even arrange a same-day waste removal service.
Step 4: Service completion
You've successfully booked your cooker disposal service, the date for the service has come, and now is the time to get the job done. The client hardly does anything during the job but observes the appliance removal process. The job itself is left to the cooker disposal experts who unplug the device and load it in a van after which they drive it away from the property.
Step 5: Green disposal
We are very responsible for the environment and make no compromise when it comes to the disposal of electronic and gas cookers. None of them are trashed at the landfill. Instead, we make sure they end up at a local recycling depot where they are reduced to their fundamental components for a 100% eco-friendly disposal process.
Type of cookers we remove in London:
Gas cookers
Electric cooker
Range cooker
Dual fuel cooker
Integrated oven
Hobs (solid plate & ceramic)
Freestanding cookers
Cooker hoods
Table-top cookers
Grills
Check out our cooker disposal prices
Item
Price (Excl. VAT)
Price from
£60
Please note:
Maximum load capacity of the van is 14 cubic yards, the equivalent of 2.5 skips.
Quotes given over the phone or email by our operators are not final because they cannot take into consideration waste weight, parking and access to the property.
We calculate our prices based on weight, volume, loading time, packaging and disassembling (for furnitures and appliances).
When access to the property is difficult we charge extra.
100% reliable rubbish removal services
The goal is to ensure that anyone considering our services has complete faith in us to carry out any given task with or without supervision. Hence, we've provided our contact information and testimonials from our previous customers. You are welcome to reach out to us and make enquiries, we are always available to respond.