Rubbish Removal Brent, NW10, London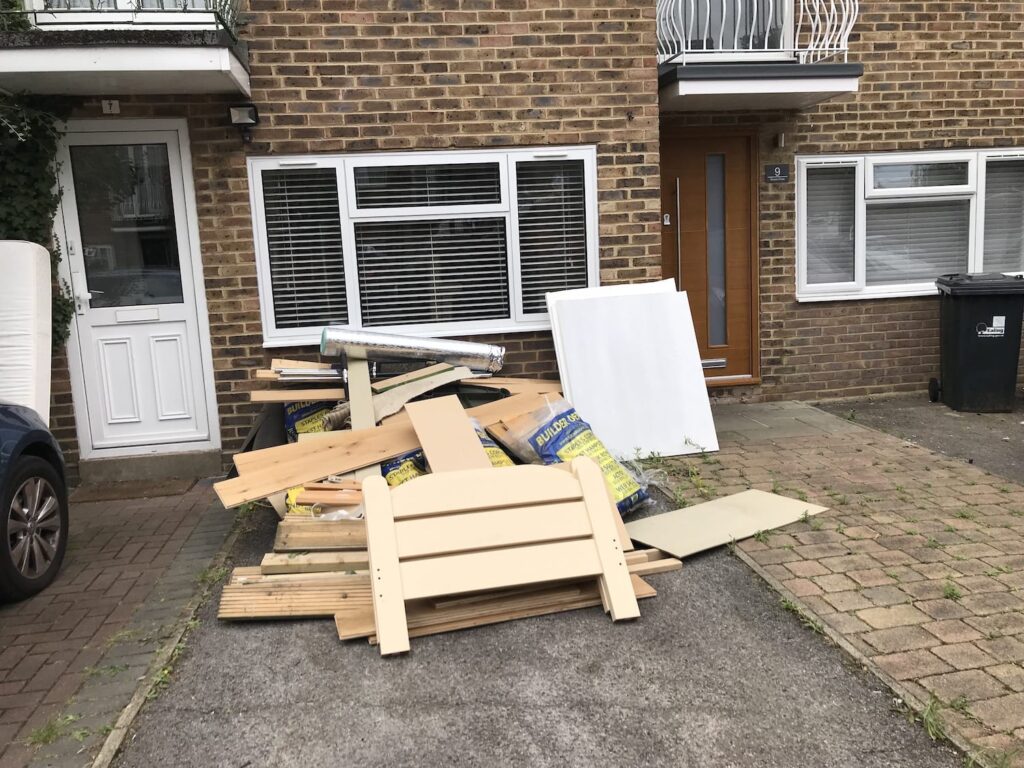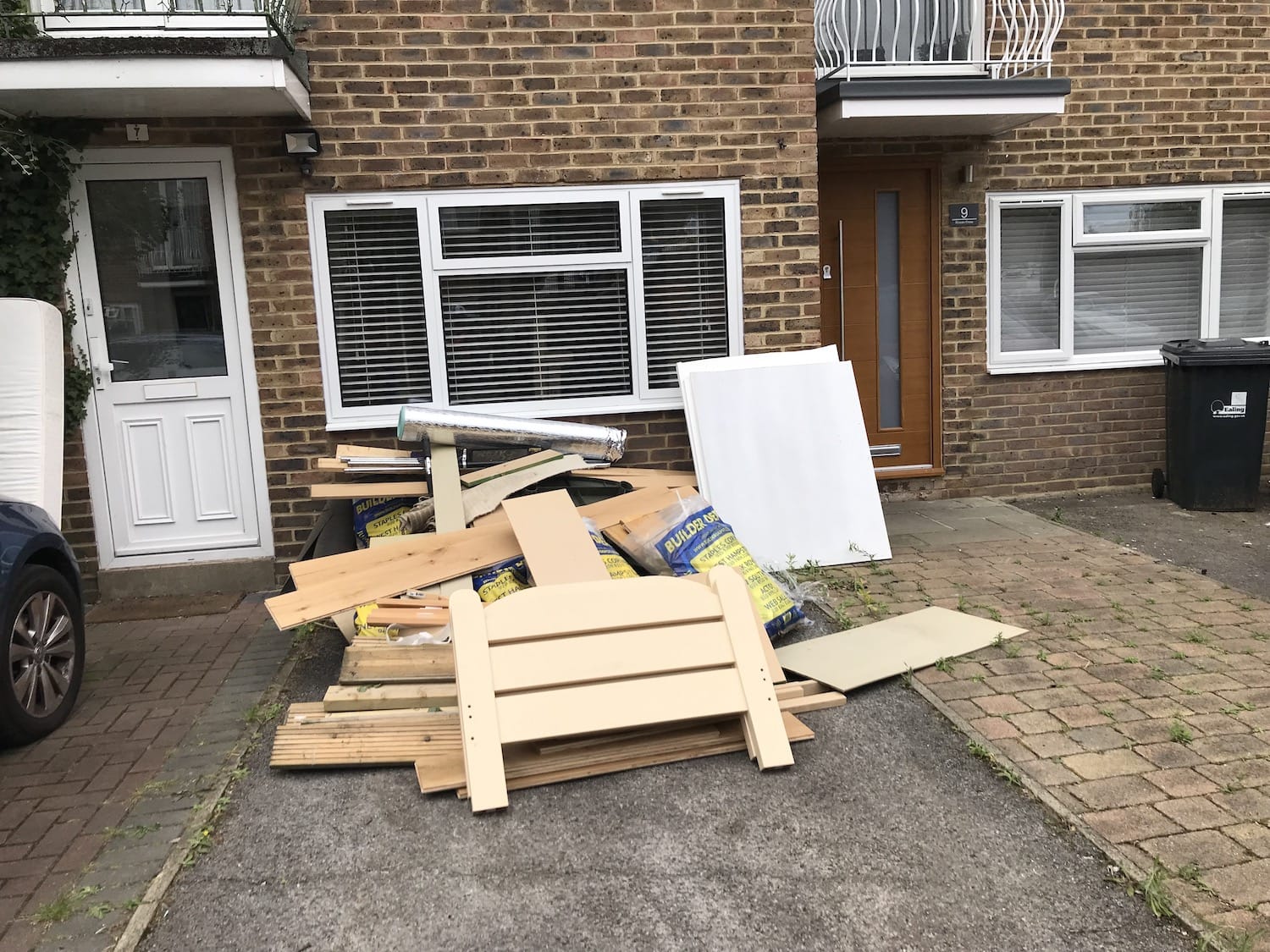 Rainbow Rubbish Removals are the clearance specialists you need in the Brent, NW10 area. With our dedicated and diligent team at your beck and call, we will manage all of your rubbish removal needs to give you the most stress-free experience right from your front door. 
Operating around the clock to give you the most flexible rubbish clearance service around, our well-trained team come with all the appropriate gear to take care of your waste disposal, recycling and removals. 
Whether you need to clear your home, office, garden, school, construction site or have another personal space in mind, we're ready to remove, responsibly dispose and recycle all of your unwanted items with care. For office or construction site clearance in Brent, NW10, all you need to do is group your waste for the fastest and most efficient clearance. 
We work around the clock to give you the most reliable and flexible waste collection service in Brent, NW10. Whether you need an on-the-day service or need to schedule a clearance during the holiday season or the weekend, our team are on hand to dispose of all kinds of waste.
Get in touch today for your free quote, and take a look at our fair and competitive pricing page here.
Rubbish clearance in Brent, NW10 - How it works?
Effective, reliable, and affordable, our Brent, NW10 rubbish clearance service is available in just five simple steps:
Step 1: Get in touch with us
Fill out our straightforward quote form on this page, give us a ring or ping us a WhatsApp message using the button above. 
Step 2: Get your quote
Tell us in detail what you want us to remove (feel free to send over some photos), and we will be in touch with a quote.
Step 3: Make an appointment
Choose a date and time that is most convenient to you, and we'll arrange your clearance. If you need an urgent, same-day service, make sure you give us a call before 10 am on the day!
Step 4: Your clearance service
Once we have received all of your information in regard to what you would like us to remove, have received your quote, and have given us the green light on the date and time you have chosen, our professional team will come with our spacious van and collect all of the items you want to be cleared. 
Step 5: Recycling and disposal
Once our team has collected all of your items, we will transport them to your nearest recycling or waste disposal center. 
Simple tips to reduce household waste
Household waste can quickly build-up, and can easily cause more stress to your daily life when left unattended. To minimize your amount of waste and to save you money in the long run, adopting some simple rules will help you manage your household waste effortlessly:
Separate household waste into three categories: recyclables, reusable and heavy items/toxic waste
Arrange and schedule a regular rubbish clearance service 
Nothing could be more simple! We will take care of all the rest, and pick up your bags and take care of all the recycling, donating and disposal. 
Check out our blog for more hints and tips to manage your household, office, garden waste, and more.
What rubbish does our Brent, NW10 team collect?
As a reputable rubbish clearance specialist, our Brent NW10 team collects, disposes of, donates and recycles most types of waste. Typically, these include:
General household waste
Garden waste (we also offer a range of garden services, including clearance and maintenance)
Books and magazines
Furniture
Appliances and electricals
Mattresses
Fridges and freezers
Renovation projects and construction site waste
Other waste and rubbish
Rubbish Clearance Brent, NW10 Pricing
We offer highly competitive rates for each of our rubbish removals services in the Brent, NW10 area, based on everything from waste weight to loading times:
| Capacity | Time Loading | Price (Excl. VAT) |
| --- | --- | --- |
| Min Charge or 50 kg | 10 mins | £50 |
| 1/4 or 300 kg | 20 mins | £120 |
| 2/4 or 500 kg | 40 mins | £180 |
| 3/4 or 800 kg | 50 mins | £250 |
| Full Van or 1000 kg | 60 mins | £320 |
Some points to remember:
Despite our van's maximum load capabilities of 14 cubic yards (that's 2.5 skips to you and I!), there is only so much space we can offer
Phone or email quotes are an overall estimate. Your final bill will take into account waste weight, parking and ease of access to your property
Prices are calculated on weight, volume, loading time, packaging and disassembly (for furniture and appliances)
Extra charges may occur if access to your property is restricted.
A rubbish removals company you can depend on!
We pride ourselves on the attentiveness, reliability, and service that we offer all of our customers. You can check out our testimonials page for pure transparency to see what our previous and current clients have to say! 
Our team is prepared. Are you ready to make the call? 
100% reliable rubbish removal services
The goal is to ensure that anyone considering our services has complete faith in us to carry out any given task with or without supervision. Hence, we've provided our contact information and testimonials from our previous customers. You are welcome to reach out to us and make enquiries, we are always available to respond.