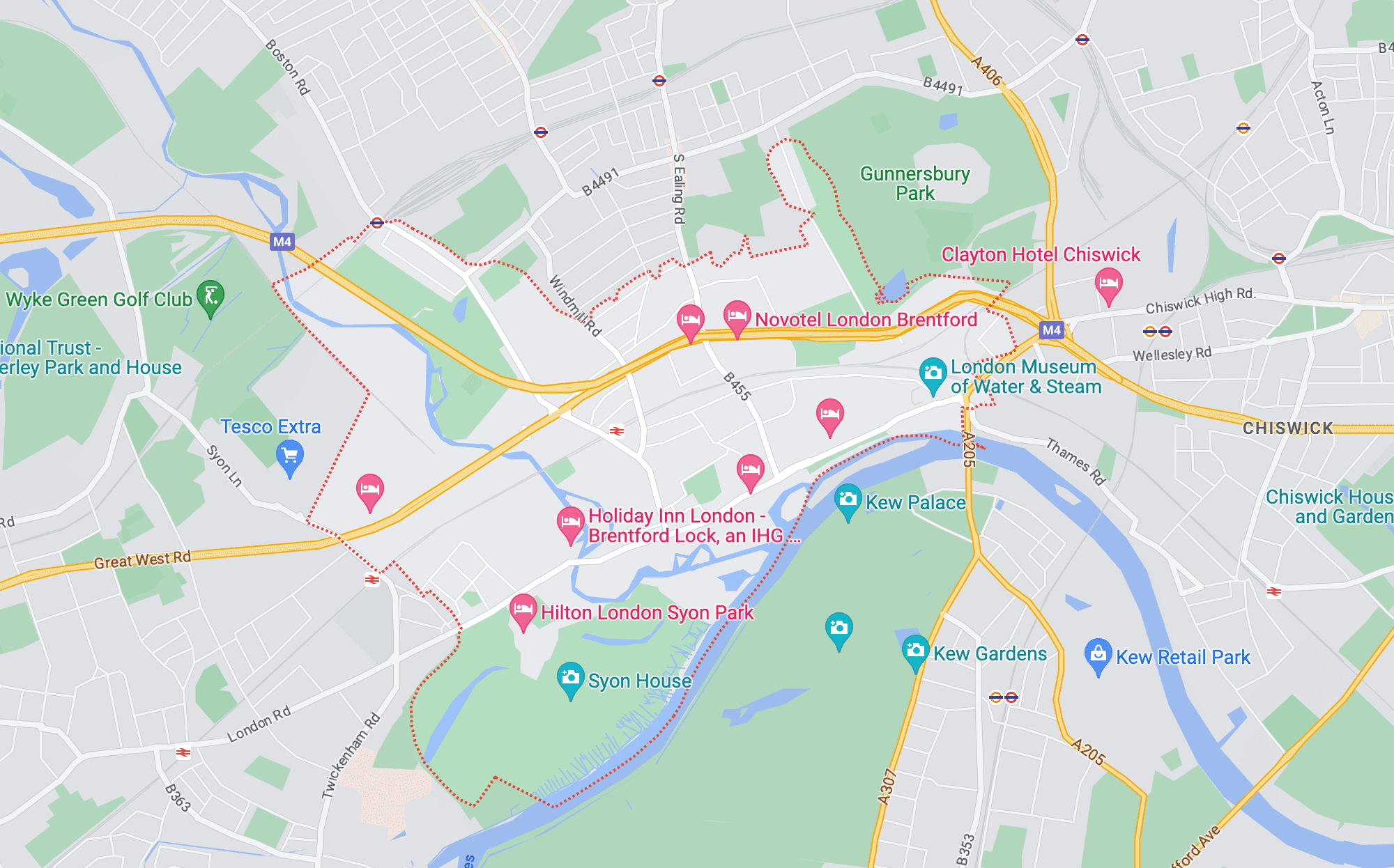 Our Rubbish Removal Work in Brentford
At Rainbow Rubbish Removals, we take pride in providing exceptional rubbish removal services to our fellow Brentford residents. Our team of skilled professionals is dedicated to helping you maintain a clean and clutter-free environment by offering a wide range of services tailored to your needs.
One of our recent works involved assisting a family in the TW8 area with their house clearance project. The family had accumulated years' worth of unwanted items, including old furniture, appliances, and general household waste. Understanding the importance of efficient rubbish removal for our clients' well-being, we promptly dispatched our experienced crew equipped with all necessary tools and vehicles.
Our team carefully sorted through the items, separating recyclable materials from non-recyclables as part of our commitment to environmental responsibility. We then transported these materials to local recycling centres in Brentford while ensuring proper disposal methods were followed for any remaining waste.
Throughout this process, we maintained open communication with the client and accommodated their specific requests regarding certain items they wished to keep or dispose of differently. Our flexible scheduling allowed us to complete the job at a time that was most convenient for them without causing any disruption.
Here's what one satisfied customer had to say about their experience:
"I couldn't be happier with Rainbow Rubbish Removals! They were an absolute godsend during my house clearance project – punctual, efficient and tidy throughout. Their attention to detail when sorting through my belongings made me feel confident that everything was being handled responsibly. Plus, their competitive pricing meant I got great value for money too!"
Rainbow Rubbish Removals takes immense pride in delivering excellent customer service alongside environmentally responsible practices within Brentford's community. Whether it's house clearance or office clearance projects you need help with – or even builders rubbish disposal – trust us as your reliable partner who genuinely cares about making your space cleaner and greener!
Nestled in the western part of Greater London, Brentford is a charming and historic town within the London Borough of Hounslow. Known for its picturesque waterfront, Brentford is situated at the confluence of the River Brent and the River Thames. The town boasts a rich industrial heritage, with a strong connection to the waterways that have shaped its development over the centuries.
Brentford is well-connected to the rest of London, with excellent transport links including Brentford Railway Station, which provides regular services to London Waterloo. The town is also served by several bus routes and is easily accessible by road, with the M4 motorway and the A4 Great West Road nearby.
The area offers a mix of residential, commercial, and leisure spaces, with a variety of shops, restaurants, and pubs to cater to the diverse needs of its residents and visitors. Brentford is also home to several parks and green spaces, providing ample opportunities for outdoor activities and relaxation.
Brentford Main Postcodes
The London Borough of Brentford primarily covers the postcodes TW8, with some parts extending into TW7 and W4. These postcodes encompass the town centre, residential areas, and the surrounding green spaces.
Brentford Main Attractions
London Museum of Water & Steam: This fascinating museum is dedicated to the history of London's water supply and the impressive steam engines that powered it. Visitors can explore interactive exhibits, marvel at the world's largest collection of working Cornish engines, and even take a ride on a steam-powered railway.
Syon House: The historic Syon House is the London residence of the Duke of Northumberland and boasts over 500 years of history. The house is open to the public for guided tours, offering a glimpse into the lives of its past residents and the stunning architecture and art collection within.
Brentford Football Club: Sports enthusiasts can catch a match at the Brentford Community Stadium, home to the Brentford Football Club. The stadium also hosts various events and concerts throughout the year, making it a popular destination for entertainment in the area.
Brentford History
Brentford's history dates back to Roman times, with evidence of a settlement at the crossing of the River Brent. The town's strategic location along the waterways led to its growth as an important trading centre during the medieval period. In the 18th century, Brentford became a hub for the transport of goods, with the construction of the Grand Junction Canal (now known as the Grand Union Canal) and the development of the Great West Road.
The industrial revolution brought further growth to Brentford, with the establishment of numerous factories and industries along the waterfront. The town's connection to the waterways continued to play a significant role in its development, with the construction of the Brentford Dock in the 19th century.
In the 20th century, Brentford underwent significant regeneration, with many of the old industrial sites being redeveloped into modern residential and commercial spaces. Today, the town retains much of its historic charm, with a strong sense of community and a thriving local economy.
Notable Residents and Landmarks
Brentford has been home to several notable residents throughout its history, including the famous 18th-century landscape artist J.M.W. Turner, who lived in the town for a period. The town is also associated with the classic British television series "Doctor Who," with several episodes filmed in the area.
One of Brentford's most iconic landmarks is the Brentford Monument, a Grade II listed structure built in 1909 to commemorate the town's historic connection to the waterways. The monument features a statue of Neptune, the Roman god of the sea, and is a popular meeting point for locals and visitors alike.
In conclusion, Brentford is a captivating London borough that offers a unique blend of history, culture, and modern amenities. With its picturesque waterfront, rich heritage, and excellent transport links, Brentford is an ideal destination for those looking to experience a different side of London.
Maintaining a Pristine and Orderly Brentford
Welcome to Rainbow Rubbish Removals, your dependable waste disposal ally in Brentford, London. Consider us your local waste warriors, ready to tackle any disposal challenge you may face.
Our devoted team consistently strives to provide a stress-free experience, catering to various clearance requirements from residential, commercial, educational, and construction environments. Our enthusiasm lies in streamlining waste disposal for our clients.
Operating seven days a week throughout Brentford, London, we offer adaptable scheduling to suit your needs. Our highly skilled team is proficient at handling and disposing of a wide range of waste materials. We take pride in delivering prompt, efficient, and courteous service. With competitive pricing and free quotes, partnering with us could make a world of difference!
Get in touch today by giving us a call, completing our simple quote form on this page, or sending a WhatsApp message using the button above. Our zealous team is ready to take action. Are you ready to embark on a cleaner journey?
Join Us in Keeping Brentford Rubbish-Free
Handling waste at home and work can be an overwhelming task, potentially distracting you from other important matters. To ease your load, we offer scheduled rubbish removal services throughout Brentford, London. Simply follow these straightforward steps:
1. Choose a suitable day and time for collection.
2. Organise your waste into categories such as recyclables, reusable items, large objects, and hazardous materials.
3. Leave the rest to our team – we'll take care of collection, disposal, donations, and recycling, ensuring a seamless waste management experience.
Frequently asked questions and answers about our rubbish removal services in Brentford
What rubbish removal services do you offer in Brentford?
At Rainbow Rubbish Removals, we offer a wide range of rubbish removal services in Brentford, catering to various needs. Our services include house clearance, appliance and furniture removal, full kitchen removals, carpet removals, bulky waste collection, office clearance, shed clearance, WEEE waste recycling, garage clearance, school clearance, loft clearance, builder's rubbish removal, and various garden services. We are confident that we can provide a tailored solution for your rubbish removal needs in Brentford.
How can I get a quote for rubbish removal in Brentford?
To get a quote for rubbish removal in Brentford, you can contact us through our online enquiry form or email. Alternatively, you can call us directly on 020 3870 3051 to discuss your requirements with one of our team members. Providing clear and descriptive information about the rubbish you need to be removed, including photos, will help us give you an accurate, no-obligation quote.
Can you provide same-day rubbish removal in Brentford?
Yes, we can provide same-day rubbish removal in Brentford if you contact us before 10 am. We understand that sometimes you need rubbish removed quickly, and we strive to accommodate your needs. Our team is flexible and can also collect rubbish on weekends, ensuring that the rubbish removal process is as convenient as possible for you.
What can I do to make the rubbish removal process more efficient?
To make the rubbish removal process more efficient, we recommend providing us with a desired time and date for the clearance as early as possible. This helps us schedule our workload to accommodate your needs. Additionally, separating your waste into distinct sections, such as recyclables, reusables, large items, and hazardous waste, will help us collect and dispose of your rubbish more efficiently.
How much does rubbish removal in Brentford cost?
The cost of rubbish removal in Brentford depends on various factors, such as the weight and volume of the waste, packing and disassembly, and loading time. To get an accurate quote for your specific rubbish removal needs, please visit our pricing page. Keep in mind that the final bill may differ from the initial quote to reflect the actual weight and loading time. Additional charges may apply if your property is difficult to access or if there is no accessible parking.