Rubbish Removal Camden, NW1, London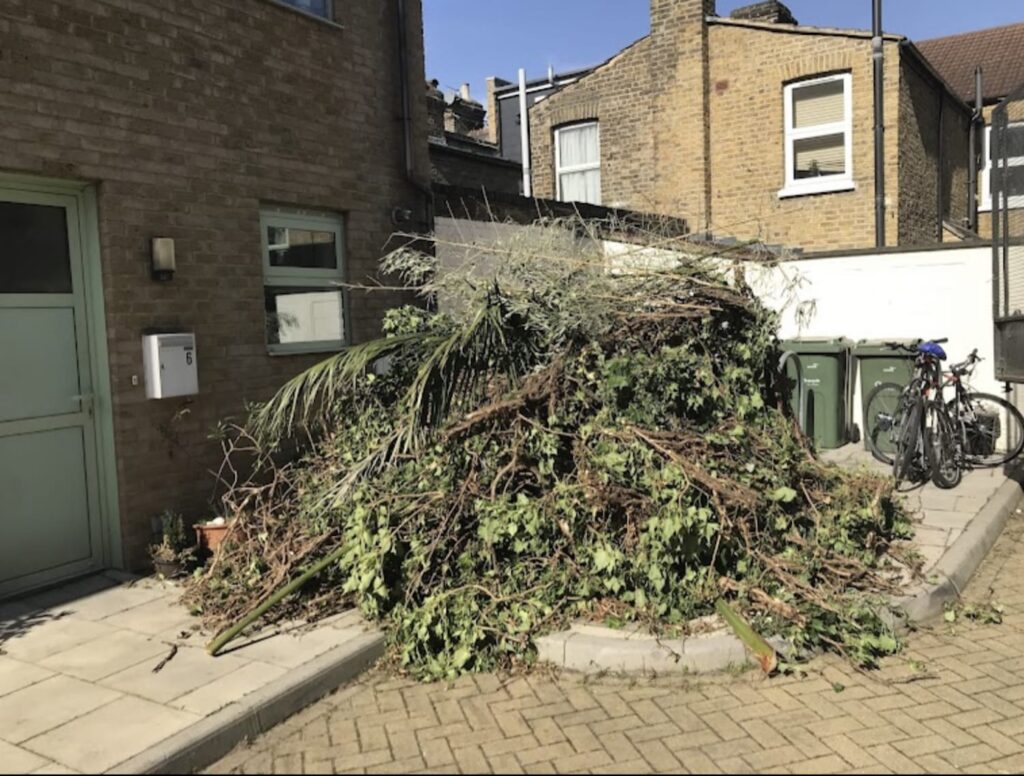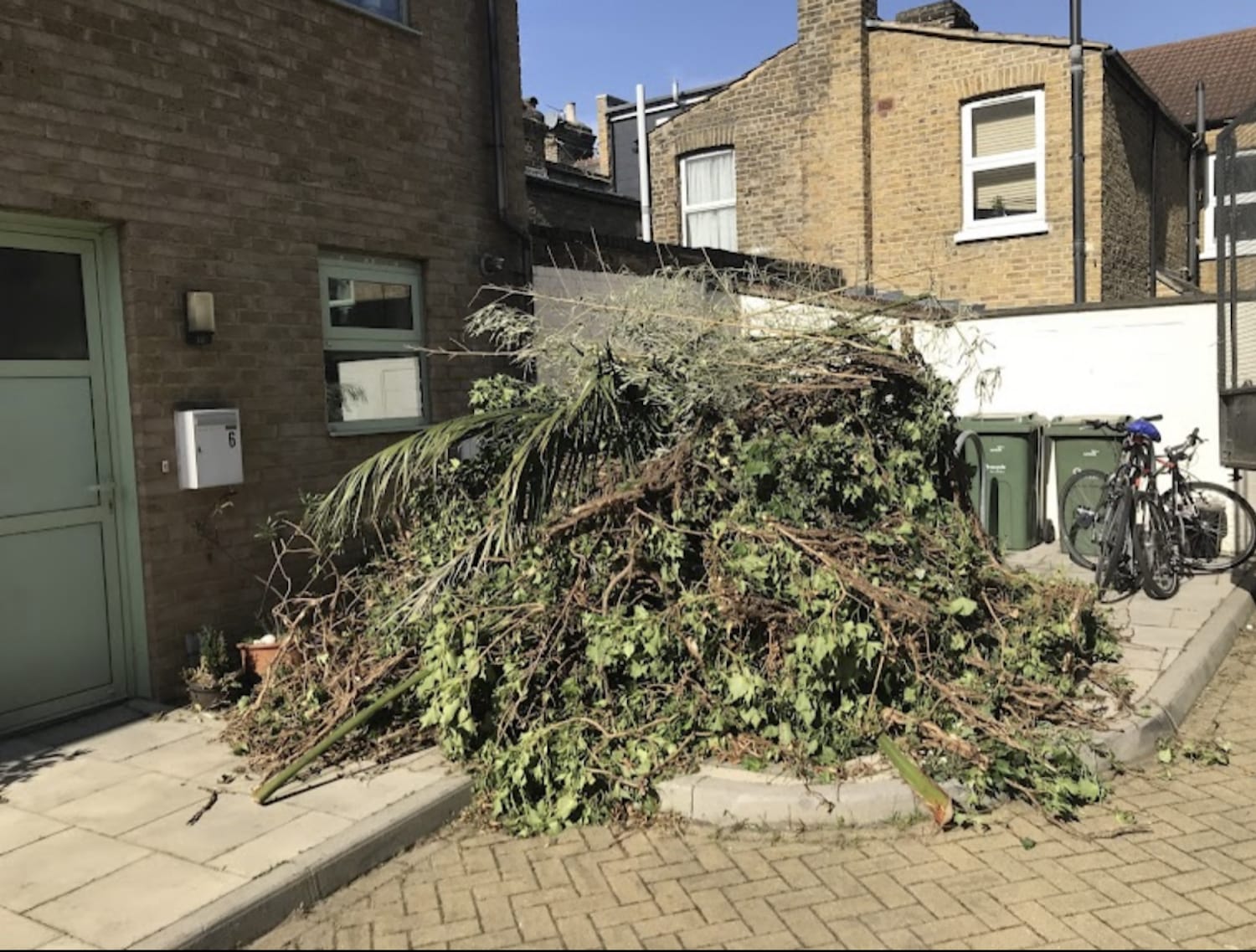 Rainbow Rubbish Removals are the team you need to manage all of your waste in Camden, NW1. We understand how busy life can be, from taking care of your kids to managing hectic work schedules. That's why we work flexibly with you and take the stress out of rubbish removal straight from your home. 
We're specialists in rubbish removal. So whether you need your home, school, office, garden, construction site, or other space cleared of rubbish, we can take care of the whole process from collection to disposal, donating and recycling. 
For office and construction site rubbish removal, all you need to do is group the waste you want to be removed together for faster clearance. Simple. 
We offer rubbish removal throughout the Camden, NW1 area around the clock, including weekends and the school holidays. Our team is up for the challenge and comes prepared with the appropriate gear to remove all kinds of waste. 
Want to know more? Check out our prices and get in touch for your free quote today! Either give us a call, fill out the quick quote form on this page, or use the WhatsApp button above.
Rubbish clearance Camden in 5 simple steps
Are you ready to get the best rubbish removals team in Camden, NW1 to clear your waste? Here's how our rubbish clearance works in 5 simple steps:
Step 1: Get in touch
Either fill out our quick quote form on this page, give us a ring, or click the WhatsApp button below. 
Step 2: Get your free quote
All you have to do is tell us (in detail) what waste or rubbish you would like us to remove, and we will send you a free quote. You can even send us photos!
Step 3: Make an appointment
Happy with your quote? Schedule a time and date that works for you, and we'll take care of all the rest. If you need your rubbish removed urgently, we offer a same-day service. Just give us a call before 10 am, and we will do our best to cater for your needs.  
Step 4: Clearance
We will come and collect, load and remove all of your waste and rubbish onto our van in no time at all. 
Step 5: Recycling & disposal
Once our professional team have all of your waste items on board, we will transport them to your nearest waste or recycling centre.
Arrange regular rubbish removal in Camden, NW1
Household and office space waste can build up quickly when not managed. That's where we come in. By scheduling a regular rubbish removal slot, you can keep your space cleaner, tidier and save yourself some money too. 
All you have to do is separate your household waste into the following categories:
Recyclables
Reusables
Heavy items
Toxic waste
When you have scheduled your rubbish removal, our professional team will come and pick up your sorted waste and dispose of, donate or recycle your items. 
Rubbish we collect
We offer a comprehensive rubbish removal service throughout Camden, NW1. Items we collect include:
Household waste
Garden waste (check out our other garden services here)
Books and magazines
Appliances and electricals
Fridges and freezers
Mattresses
Furniture
Construction site waste
Other types of rubbish
Rubbish Clearance Camden, NW1, London Pricing
Not only do we offer rubbish clearance throughout the whole of the Camden, NW1 area, but we offer fair and competitive rates on all of our services:
| Capacity | Time Loading | Price (Excl. VAT) |
| --- | --- | --- |
| Min Charge or 50 kg | 10 mins | £50 |
| 1/4 or 300 kg | 20 mins | £120 |
| 2/4 or 500 kg | 40 mins | £180 |
| 3/4 or 800 kg | 50 mins | £250 |
| Full Van or 1000 kg | 60 mins | £320 |
Some points to bear in mind:
Although our van offers an impressive 14 cubic yards (that's 2.5 skips to you and I!) of space, there is a maximum load that we can physically fit on board
Quotes offered via phone or email are based on estimates provided by our operatives. Things like waste weight, parking and ease of access to your property may alter your final price
Prices are calculated on weight, volume, loading time, packaging and disassembly (for furniture and appliances)
If access to your property is challenging or restricted, you may incur an extra charge
Check out our testimonials
We pride ourselves on the relationships we have built up with our customers over the years. Our goal is for each of our clients to put their complete faith and trust into our clearance services, with or without supervision. You can check out our testimonials page here to see for yourself. 
Get in touch today to plan your next rubbish removals Camden, NW1 service. We're ready, are you?
100% reliable rubbish removal services
The goal is to ensure that anyone considering our services has complete faith in us to carry out any given task with or without supervision. Hence, we've provided our contact information and testimonials from our previous customers. You are welcome to reach out to us and make enquiries, we are always available to respond.