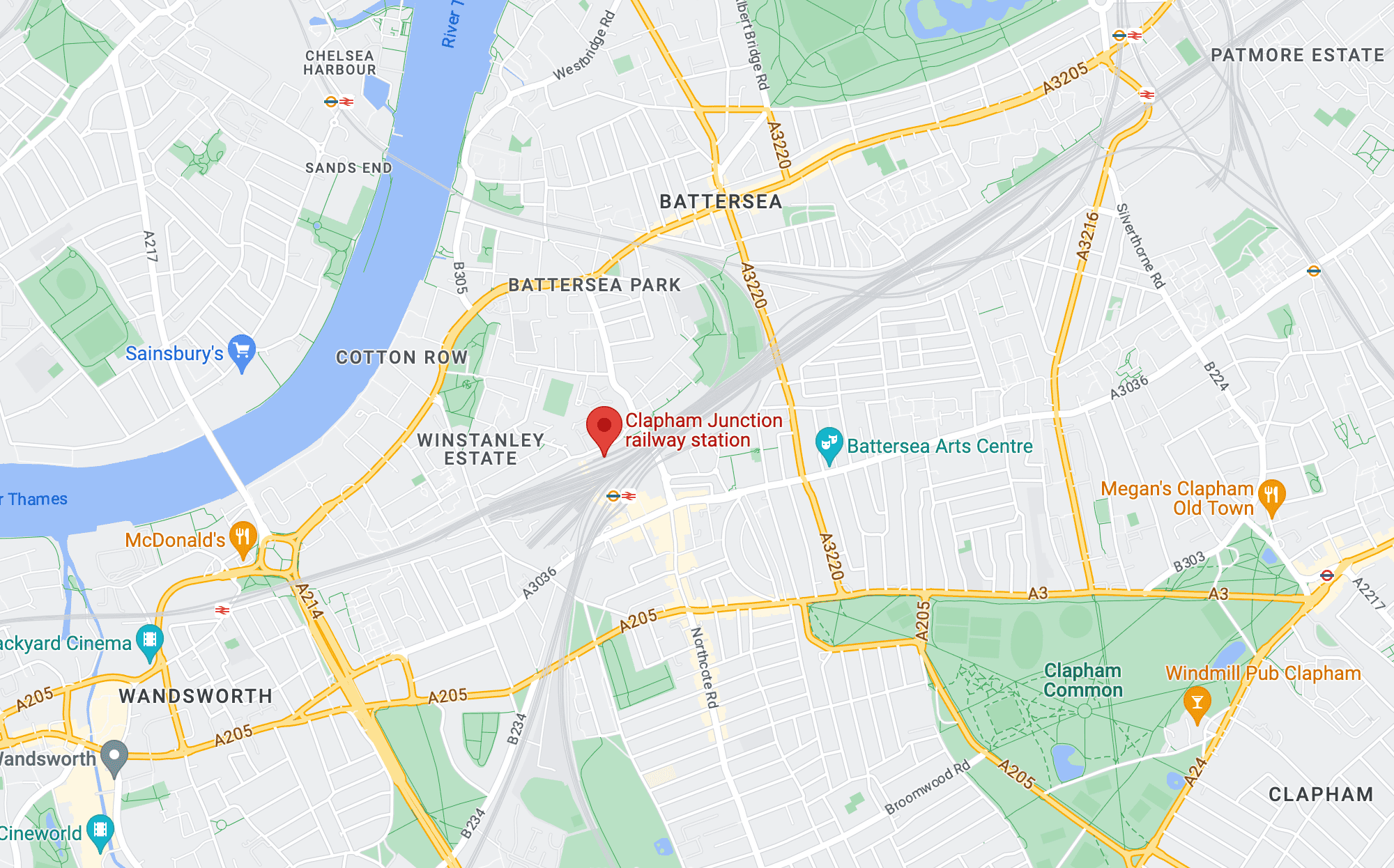 Our Rubbish Clearance Work in Clapham Junction
At Rainbow Rubbish Removals, we recently had the pleasure of working with a lovely family in Clapham Junction, SW11. They were preparing their home for sale and needed a thorough house clearance to remove all unwanted items and clutter. Our team was more than happy to help them achieve a clean and spacious environment that would appeal to potential buyers.
Upon arrival at the property, we assessed the situation and determined the best course of action for the rubbish removal in Clapham Junction. We started by clearing out old furniture, including a worn-out sofa and a broken bookcase. Next, we moved on to removing various household waste items such as old clothes, books, magazines, and even an old refrigerator that had been sitting in the garage for years.
Our team also took care of appliance removal, collecting a washing machine and an old TV from the property. As part of our comprehensive service, we ensured that all electronic waste was disposed of responsibly according to WEEE regulations.
In addition to the house clearance, our Clapham Junction clients requested assistance with garden waste removal. Our team efficiently cleared away overgrown shrubs, branches, and other green waste, leaving the garden looking neat and tidy.
Throughout the entire process, our team maintained a friendly yet professional approach, ensuring that our clients were satisfied with the results. We completed the job quickly and efficiently, allowing the family to focus on preparing their home for sale without any added stress.
Rainbow Rubbish Removals did an outstanding job clearing out our home in Clapham Junction. The team was punctual, efficient, and friendly throughout the entire process. They took great care when handling our belongings and made sure everything was disposed of responsibly. I can't recommend them highly enough – top-notch service!
Clapham Junction, located in the London Borough of Wandsworth, is a bustling and lively area in South West London. Known for its impressive transport links, Clapham Junction is home to one of the busiest railway stations in the UK, connecting the capital to various destinations across the country. The area boasts a mix of residential and commercial properties, with a wide range of shops, restaurants, and bars catering to the diverse local community.
The borough has seen significant regeneration in recent years, with new developments and public spaces enhancing the area's appeal. Clapham Junction is also known for its green spaces, including the popular Clapham Common and Wandsworth Common, providing residents and visitors with ample opportunities for leisure and relaxation.
Clapham Junction Main Postcodes
The main postcodes within Clapham Junction include SW11, which covers the majority of the area, and parts of SW4, SW8, and SW18. These postcodes encompass the residential and commercial districts, as well as the railway station and surrounding amenities.
Clapham Junction Main Attractions
Battersea Arts Centre: A renowned arts venue, Battersea Arts Centre offers a diverse programme of theatre, comedy, music, and visual arts. Housed in a Grade II listed building, the centre is a hub for creativity and innovation in the local community.
Clapham Common: This expansive green space is a popular destination for locals and visitors alike, offering a range of recreational activities, including sports facilities, playgrounds, and a boating lake.
Northcote Road: Known as the heart of Clapham Junction, Northcote Road is a bustling shopping street filled with independent boutiques, cafes, and restaurants, as well as a lively weekend market.
Clapham Junction History
Clapham Junction's history dates back to the Roman era, with evidence of a settlement in the area. However, it wasn't until the 19th century that the area began to develop significantly, with the arrival of the railway in 1838. The railway station, initially named Falcon Bridge, was later renamed Clapham Junction, and the area grew rapidly as a transport hub.
During the Victorian era, Clapham Junction became a thriving commercial centre, with numerous shops, businesses, and entertainment venues opening to cater to the growing population. The area also saw the construction of many grand residential properties, as well as social housing developments to accommodate the expanding workforce.
Throughout the 20th century, Clapham Junction continued to evolve, with new housing developments and the creation of public spaces such as Clapham Common. The area also played a significant role during World War II, with the railway station serving as a crucial transport link for troops and supplies.
In recent years, Clapham Junction has undergone further regeneration, with new developments and improved public spaces enhancing the area's appeal and making it a desirable location for both residents and businesses.
More About Clapham Junction
Clapham Junction is well-known for its strong sense of community, with numerous local events and festivals taking place throughout the year. The area is also home to several highly regarded schools, making it a popular choice for families.
The borough's thriving arts scene is another draw for residents and visitors, with venues such as the Battersea Arts Centre and Theatre503 offering a diverse range of performances and exhibitions. Additionally, Clapham Junction's excellent transport links make it an ideal base for commuters, with easy access to central London and other parts of the UK.
Help us keep Clapham Junction clean and tidy
Welcome to Rainbow Rubbish Removals, your reliable waste disposal partner in Clapham Junction, SW11, London. Picture us as your local rubbish removal champions, always prepared to tackle any waste-related challenge.
Our devoted team consistently aims to provide a hassle-free experience, catering to a variety of clearance needs from homes, offices, schools, construction sites, and more. We're zealous about simplifying the waste disposal process for you.
Operating seven days a week throughout Clapham Junction, SW11, London, our services are designed to fit your schedule effortlessly. Our highly skilled team is proficient in handling and disposing of a wide range of waste materials. We pride ourselves on delivering prompt, efficient, and courteous service. With budget-friendly pricing and complimentary estimates, collaborating with us could be a transformative decision!
Don't hesitate to get in touch – simply give us a call, complete our easy quote form on this page, or send a WhatsApp message using the button above. Our enthusiastic team is ready to spring into action. Are you prepared to embark on a cleaner journey?
How can you help us keep Clapham Junction clear of rubbish?
Handling household and workplace waste can be a time-consuming task, potentially diverting your attention from other important matters. To make your life easier, we provide a scheduled rubbish removal service throughout Clapham Junction, SW11, London. Just follow these straightforward steps:
1. Choose your preferred day and time for collection.
2. Sort your waste into categories such as recyclable materials, reusable items, bulky objects, and hazardous waste.
3. Leave the rest to us – our team will take care of everything from collection to disposal, donations, and recycling, ensuring a seamless waste management experience.
Questions and answers about our Clapham Junction rubbish removal services
What rubbish removal services are available in Clapham Junction, SW11?
Rainbow Rubbish Removals offers a wide range of rubbish removal services in Clapham Junction, SW11, including house, garden, office, school, and construction site clearances. We work flexibly around your schedule, providing regular collections, one-off clearances, and even urgent same-day rubbish collection services.
How can I get in touch with Rainbow Rubbish Removals in Clapham Junction, SW11?
You can contact us via WhatsApp, email (rainbowrubbishremovals@gmail.com), phone (020 3870 3051), or by filling out our quick quote form on our website. We work between 7 am and 9 pm every day, so we'll be in touch as soon as possible.
What is the process for rubbish removal in Clapham Junction, SW11?
The rubbish removal process in Clapham Junction, SW11, involves contacting us with your requirements, receiving a free quote, choosing a date and time for the clearance, and having our team clear, dismantle, load, and transport your rubbish to a local recycling and waste centre for responsible disposal.
How can I manage my waste effectively in Clapham Junction, SW11?
To manage your waste effectively in Clapham Junction, SW11, remember the three R's: Reduce, Reuse, Recycle. Use dedicated boxes or bins to separate your waste, keep heavy items separate, and dispose of any rubbish that doesn't fall into one of these categories. For extra help, consider booking a regular rubbish removal service with Rainbow Rubbish Removals.
What types of rubbish does Rainbow Rubbish Removals collect in Clapham Junction, SW11?
We collect a wide variety of rubbish in Clapham Junction, SW11, including general household waste, furniture, kitchen appliances, small electricals, fridges, freezers, pianos, bikes, sheds, decking, carpets, green garden waste, construction site waste, office waste, WEEE waste, and more.
How much does rubbish removal cost in Clapham Junction, SW11?
For information on pricing for rubbish removal in Clapham Junction, SW11, please visit our pricing page. We offer competitive, fair rates based on factors such as waste weight, loading and dismantling times, parking, and access to your property.