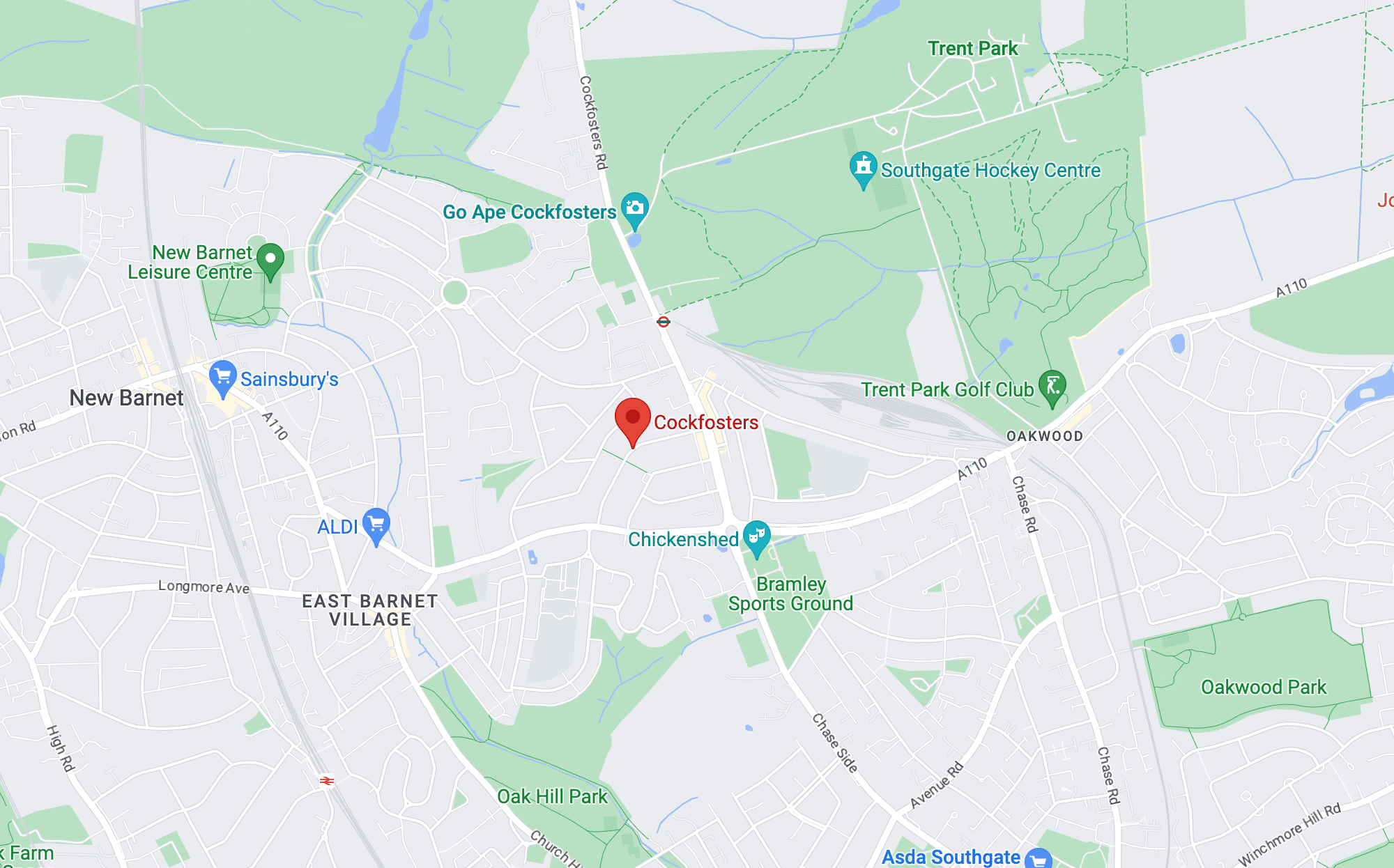 Our Rubbish Removal Work in Cockfosters
At Rainbow Rubbish Removals, we've had the pleasure of working with numerous clients in Cockfosters, EN4. One memorable project involved a complete house clearance for a family who needed to declutter their home before putting it on the market. Our team arrived bright and early, ready to tackle the task at hand.
We began by sorting through various items in each room, separating them into categories such as furniture disposal, appliance removal and general rubbish clearance. This allowed us to efficiently organise our work while ensuring that all waste was disposed of responsibly. As an environmentally conscious company, we take great care in segregating waste materials and partnering with local recycling centres in Cockfosters.
Our client also requested assistance with builders rubbish disposal after completing some renovation works on their property. We were more than happy to accommodate this request and promptly removed all construction debris from the site.
Throughout this project, our team demonstrated excellent customer service skills by maintaining open communication channels with our client and being flexible when scheduling appointments around their busy lives. We believe that providing value goes beyond competitive pricing; it's about understanding individual needs and delivering tailored solutions for every situation.
Here's what our satisfied client had to say about their experience:
"I can't thank Rainbow Rubbish Removals enough for helping us clear out our home in Cockfosters! The lads were punctual, efficient and proper tidy workers – they even swept up after themselves! Thanks to them, we managed to get everything sorted much quicker than expected which made selling our house a breeze."
At Rainbow Rubbish Removals London, we're committed not only to providing top-quality services like house clearance but also office clearance across various boroughs including Cockfosters EN4 area. With an emphasis on environmental responsibility alongside outstanding customer service standards – you can trust us as your go-to rubbish removal experts!
Cockfosters is a charming suburban area located in the northern part of London, straddling the border between the London Boroughs of Enfield and Barnet. Known for its picturesque surroundings and friendly community, Cockfosters offers a perfect blend of urban convenience and countryside tranquillity. The area is well-connected to the rest of London, with Cockfosters Underground Station providing easy access to the city centre via the Piccadilly Line.
The high street in Cockfosters boasts a variety of shops, cafes, and restaurants, catering to the needs of both locals and visitors alike. The area is also home to several outstanding schools, making it an ideal location for families. With its abundance of green spaces, including Trent Park and Monken Hadley Common, Cockfosters provides ample opportunities for outdoor activities and leisurely strolls.
Cockfosters Main Postcodes
The main postcodes within the Cockfosters area include EN4 and N14. EN4 covers the eastern part of Cockfosters, which falls within the London Borough of Enfield, while N14 covers the western part of the area, located within the London Borough of Barnet.
Cockfosters Main Attractions
Trent Park: This historic parkland offers a vast expanse of greenery, perfect for picnics, leisurely walks, and outdoor sports. The park also features a golf course, equestrian centre, and the Trent Park Museum, which delves into the history of the area.
Monken Hadley Common: A beautiful nature reserve, Monken Hadley Common is a haven for wildlife and offers a peaceful retreat from the hustle and bustle of city life. The common is perfect for birdwatching, dog walking, and exploring the various woodland trails.
Cockfosters History
The history of Cockfosters dates back to the early 16th century when it was a small hamlet surrounded by farmland. The name 'Cockfosters' is believed to have originated from the term 'cock forester', referring to the chief forester who resided in the area. Over the years, the area has seen significant development, transforming from a rural village into the suburban district it is today.
In the 18th century, Trent Park was established as a country estate by Sir Richard Jebb, a prominent physician. The estate was later acquired by the Sassoon family, who expanded the park and built the impressive Trent Park House. During World War II, the house was used as a top-secret prisoner of war camp, where captured German officers were held and secretly recorded.
The arrival of the Piccadilly Line in 1933 played a significant role in the development of Cockfosters, making it more accessible to the rest of London and encouraging residential growth. Today, the area retains much of its historical charm, with several listed buildings and conservation areas preserving its unique character.
More About Cockfosters
Cockfosters is home to a thriving arts scene, with the Chickenshed Theatre offering a range of performances, workshops, and community events. The area also hosts several annual events, such as the Cockfosters Music Festival, which showcases local talent and brings the community together.
For sports enthusiasts, Cockfosters has a variety of facilities, including the Southgate Hockey Centre and the Cockfosters Cricket Club. The area is also well-served by public transport, with several bus routes connecting Cockfosters to nearby towns and attractions.
Overall, Cockfosters is a delightful area that offers a perfect balance of city living and rural charm. With its rich history, beautiful green spaces, and strong sense of community, it's no wonder that Cockfosters remains a popular choice for those looking to settle in North London.
Preserving a Spotless and Organised Cockfosters
Welcome to Rainbow Rubbish Removals, your trusted waste disposal ally in Cockfosters, London. Consider us your local waste experts, ready to tackle any disposal challenge you may encounter.
Our devoted team consistently strives to provide a stress-free experience, catering to a variety of clearance requirements from residential, commercial, educational, and construction environments. Our enthusiasm lies in streamlining waste disposal for our valued clients.
Operating seven days a week throughout Cockfosters, London, we offer adaptable scheduling to suit your needs. Our highly skilled team is proficient at handling and disposing of a wide array of waste materials. We take pride in delivering prompt, efficient, and courteous service. With competitive pricing and complimentary quotes, partnering with us could make a world of difference!
Reach out today by giving us a call, completing our simple quote form on this page, or sending a WhatsApp message using the button above. Our zealous team is prepared to take action. Are you ready to embark on a cleaner journey?
Partner with Us in Keeping Cockfosters Waste-Free
Handling waste at home and work can be an overwhelming task, potentially distracting you from other important matters. To ease your load, we offer scheduled rubbish removal services throughout Cockfosters, London. Simply follow these straightforward steps:
1. Choose a suitable day and time for collection.
2. Organise your waste into categories such as recyclables, reusable items, large objects, and hazardous materials.
3. Leave the rest to our team – we'll handle collection, disposal, donations, and recycling, ensuring a seamless waste management experience.
Common Queries and Responses on Rubbish Removal Services in Cockfosters
What rubbish removal services are available in Cockfosters, EN4?
At Rainbow Rubbish Removals, we offer a comprehensive range of rubbish removal services in Cockfosters, EN4, including house, garden, office, school, and construction site clearances. Whether you need a one-off job, urgent same-day rubbish collection, or regular waste management service, we've got you covered. Our team is available throughout the week, all year round, to provide a flexible service that works around your lifestyle and requirements.
How can I book a rubbish removal service in Cockfosters, EN4?
Booking a rubbish removal service in Cockfosters, EN4, is simple and hassle-free. You can get in touch with us by filling out the quick quote form on our website, clicking on the WhatsApp button to message us directly, emailing us, or giving us a call. Let us know the type of rubbish you want us to clear and how much of it there is, and we'll provide you with a free quote. Once you're happy with the quote, choose a date and time for us to come and clear your rubbish. For urgent enquiries, call us before 10 am to arrange a same-day EN4 clearance.
What types of waste do you collect in Cockfosters, EN4?
We collect a wide variety of waste in Cockfosters, EN4, including household waste, furniture, kitchen appliances, small electricals, freezers, fridges, dishwashers, carpets, sheds, decking, green garden waste, office waste, WEEE waste, and construction site trash. We can also handle the removal of pianos, bicycles, cardboard, and more.
How can I manage my waste more effectively in Cockfosters, EN4?
To manage your waste more effectively in Cockfosters, EN4, follow the 3 R's principle: Reduce, Reuse, Recycle. Leave heavy or bulky items safely to the side and separate your waste into dedicated, clearly labelled boxes or bins. This will help avoid confusion amongst family members or work colleagues. If you want to take your waste management to the next level, get in touch with us to arrange a regular Cockfosters EN4 rubbish removal service.
How much does rubbish removal in Cockfosters, EN4, cost?
We offer competitive and affordable pricing for rubbish removal in Cockfosters, EN4. Prices vary depending on the capacity and time required for loading. For a detailed breakdown of our pricing, please visit our pricing page. Keep in mind that factors such as parking, property access restrictions, and overall waste weight may affect your final bill.
Why should I choose Rainbow Rubbish Removals for my rubbish removal needs in Cockfosters, EN4?
Rainbow Rubbish Removals is a locally owned and operated clearance specialist in Cockfosters, EN4. We are passionate about providing efficient, affordable, and hassle-free services that you can depend on. Over the years, we have built excellent relationships with our customers, and many continue to rely on us for their rubbish removal needs. Check out our testimonials page to see what our customers have to say about us. Get in touch with us today to book your EN4 rubbish removal service!