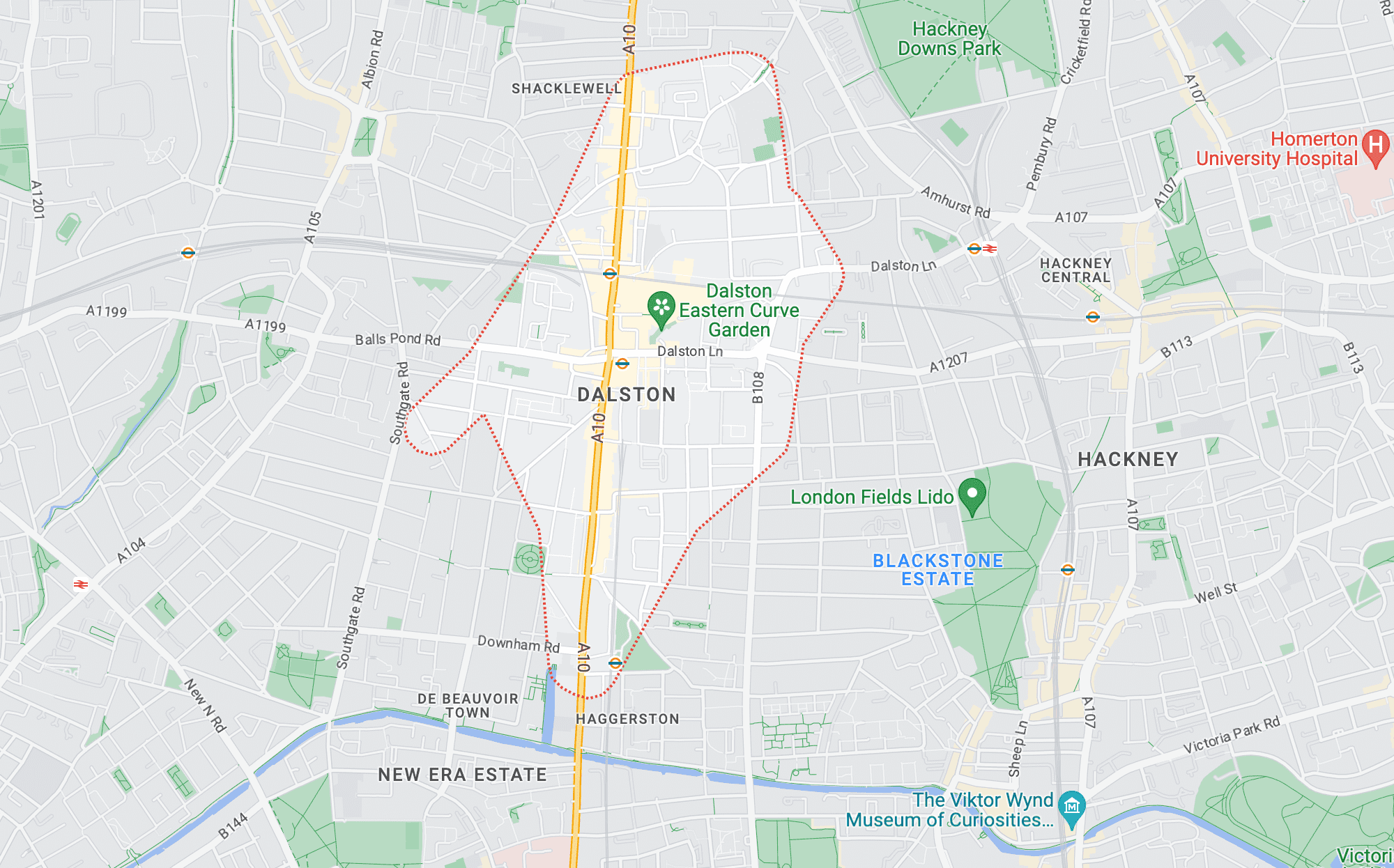 Our Rubbish Removal Work in Dalston
At Rainbow Rubbish Removals, we've had the pleasure of working with many residents and businesses in Dalston, E8. One project that stands out is when we were called upon to assist a local homeowner with a complete house clearance. The client was preparing their property for sale and needed our rubbish removal services to ensure it looked its best.
Our team arrived promptly at the agreed-upon time, ready to tackle the task at hand. We began by carefully sorting through all items in each room, separating recyclable materials from general waste. Our commitment to environmental responsibility meant that we took great care during this process, ensuring proper waste segregation before transporting everything to our partnered recycling centres.
Throughout the house clearance process in Dalston, E8, our friendly team remained attentive and responsive to any specific requests made by the client. This included safely disposing of bulky furniture pieces and appliances while taking extra precautions not to damage walls or floors during removal.
Once all unwanted items were removed from the property, our diligent crew conducted a thorough sweep of every room – leaving no trace behind! The homeowner was delighted with how clean and spacious their home appeared after our rubbish removal service.
Here's what they had to say about their experience:
"I couldn't be happier with Rainbow Rubbish Removals' work on my Dalston home! They were punctual, efficient and left my place looking spick-and-span – just like I'd hoped for! Their attention-to-detail really impressed me; they even managed some last-minute changes without batting an eyelid. Plus, knowing that most of my old belongings would be recycled gave me peace-of-mind throughout the whole process."
At Rainbow Rubbish Removals London, we pride ourselves on providing excellent customer service alongside competitive pricing for all your rubbish removal needs – whether it's house clearance or office clearances in Dalston E8 area. With flexible scheduling options available seven days a week (including weekends), you can trust us to accommodate your specific requirements and make the process as hassle-free as possible.
Dalston, a lively and bustling district in East London, is situated within the London Borough of Hackney. Known for its rich cultural scene and thriving nightlife, Dalston has become a popular destination for both locals and tourists alike. The area boasts a mix of residential, commercial, and entertainment spaces, making it an ideal location for those seeking a dynamic urban lifestyle.
The district is well-connected to the rest of London, with Dalston Junction and Dalston Kingsland stations providing easy access to the London Overground network. Numerous bus routes also serve the area, ensuring convenient travel options for residents and visitors. In recent years, Dalston has experienced significant regeneration, with new developments and public spaces enhancing the overall appeal of the neighbourhood.
Dalston's diverse community is reflected in its eclectic mix of shops, restaurants, and bars. From trendy cafes and vintage boutiques to traditional markets and international cuisine, there is something to suit every taste and budget. The area is also home to several green spaces, including the popular London Fields and Hackney Downs, providing residents with a welcome escape from the urban hustle and bustle.
Dalston Main Postcodes
The main postcodes within the Dalston district include E8, N1, and N16. These postcodes cover areas such as Dalston Junction, Dalston Kingsland, and parts of Stoke Newington, offering a range of residential and commercial properties.
Dalston Main Attractions
Arcola Theatre: A renowned venue for innovative and diverse theatre productions, the Arcola Theatre is a must-visit for culture enthusiasts. The theatre hosts a variety of performances, from new works by emerging playwrights to classic plays and musicals.
Dalston Eastern Curve Garden: This unique community garden offers a tranquil oasis amidst the urban landscape. With a variety of plants, seating areas, and a café, the Dalston Eastern Curve Garden is a perfect spot for relaxation and socialising.
Rio Cinema: A historic independent cinema, the Rio Cinema showcases a mix of mainstream, independent, and foreign films. The beautifully preserved Art Deco building adds to the charm and appeal of this beloved local institution.
Dalston History
The history of Dalston dates back to the medieval period when it was a small hamlet within the parish of Hackney. The name Dalston is believed to have originated from Deorlaf's tun, meaning the farmstead or village of Deorlaf. Over the centuries, the area remained largely rural, with agriculture being the primary occupation of its inhabitants.
During the 19th century, Dalston experienced rapid urbanisation as London expanded. The arrival of the railway in the 1860s further accelerated development, transforming the area into a bustling suburb. Victorian terraced houses and commercial buildings began to replace the open fields and market gardens that once dominated the landscape.
In the 20th century, Dalston continued to evolve, with its population becoming increasingly diverse due to waves of immigration. The area's cultural scene flourished, with the opening of numerous theatres, cinemas, and music venues. Today, Dalston's rich history is evident in its architecture, street names, and vibrant community.
Notable Residents and Events
Dalston has been home to several notable residents throughout its history, including the famous playwright and actor Harold Pinter, who was born in the area in 1930. The district has also played host to a number of significant events, such as the annual Hackney Carnival, which celebrates the borough's diverse culture and heritage with a colourful parade, live music, and street performances.
In recent years, Dalston has become synonymous with the creative arts, attracting artists, musicians, and designers to its thriving cultural scene. The area's unique blend of history, culture, and urban living continues to draw new residents and visitors, making it an exciting and ever-evolving part of London.
Maintaining a Clean and Tidy Dalston
Welcome to Rainbow Rubbish Removals, your dependable waste disposal ally in Dalston, London. Consider us your local waste experts, ready to tackle any disposal challenge you may face.
Our devoted team consistently strives to provide a stress-free experience, catering to various clearance requirements from residential, commercial, educational, and construction environments. Our enthusiasm lies in streamlining waste disposal for our valued clients.
Operating seven days a week throughout Dalston, London, we offer adaptable scheduling to suit your needs. Our highly skilled team is proficient at handling and disposing of a wide range of waste materials. We take pride in delivering prompt, efficient, and courteous service. With competitive pricing and complimentary quotes, partnering with us could make a significant difference!
Get in touch today by giving us a call, completing our simple quote form on this page, or sending a WhatsApp message using the button above. Our zealous team is prepared to take action. Are you ready to embark on a cleaner journey?
Join Us in Keeping Dalston Rubbish-Free
Handling waste at home and work can be an overwhelming task, potentially distracting you from other important matters. To ease your load, we offer scheduled rubbish removal services throughout Dalston, London. Simply follow these straightforward steps:
1. Choose a suitable day and time for collection.
2. Organise your waste into categories such as recyclables, reusable items, large objects, and hazardous materials.
3. Leave the rest to our team – we'll take care of collection, disposal, donations, and recycling, ensuring a seamless waste management experience.
Get in touch with us today to arrange your Dalston rubbish removal and reclaim your space!
Common Queries and Responses on Rubbish Removal Services in Dalston
What rubbish removal services do you offer in Dalston, E8?
At Rainbow Rubbish Removals, we provide a comprehensive range of rubbish removal services in Dalston, E8. Our services include house, garden, office, school, and construction site clearances. We are available throughout the week, all year round, and offer flexible scheduling to accommodate your needs, even during peak holiday seasons.
How can I book a rubbish removal service in Dalston, E8?
Booking a rubbish removal service in Dalston, E8, is straightforward. You can contact us through the WhatsApp button on our website, email us at rainbowrubbishremovals@gmail.com, call us at 020 3870 3051, or fill out the quick quote form on our website. Let us know the details of the rubbish you want to be cleared, and we'll provide you with a free quote.
Do you offer same-day rubbish removal services in Dalston, E8?
Yes, we do offer same-day rubbish removal services in Dalston, E8. If you require an urgent clearance, please give us a call before 10 am to arrange a same-day rubbish removal service.
What types of waste do you collect in Dalston, E8?
We collect a wide variety of waste in Dalston, E8, including general household waste, furniture, kitchen appliances, carpets, sheds, green garden waste, office waste, WEEE waste, and construction site trash. We also handle the removal and disposal of pianos, bicycles, and cardboard, among other items.
How can I manage my waste effectively in Dalston, E8?
To manage your waste effectively in Dalston, E8, follow the three R's: Reduce, Reuse, and Recycle. Separate your waste into these three categories and set aside heavy or bulky items. You can also use a dedicated box/bin system, labelling each container clearly for easy sorting. To maintain a clutter-free space, consider arranging a regular rubbish removal service with us.
How much does rubbish removal in Dalston, E8 cost?
Our rubbish removal services in Dalston, E8, are competitively priced to ensure you receive the best value for your money. For detailed pricing information, please visit our pricing page. Keep in mind that your final bill will reflect factors such as the overall waste weight, loading times, and ease of access to your property.