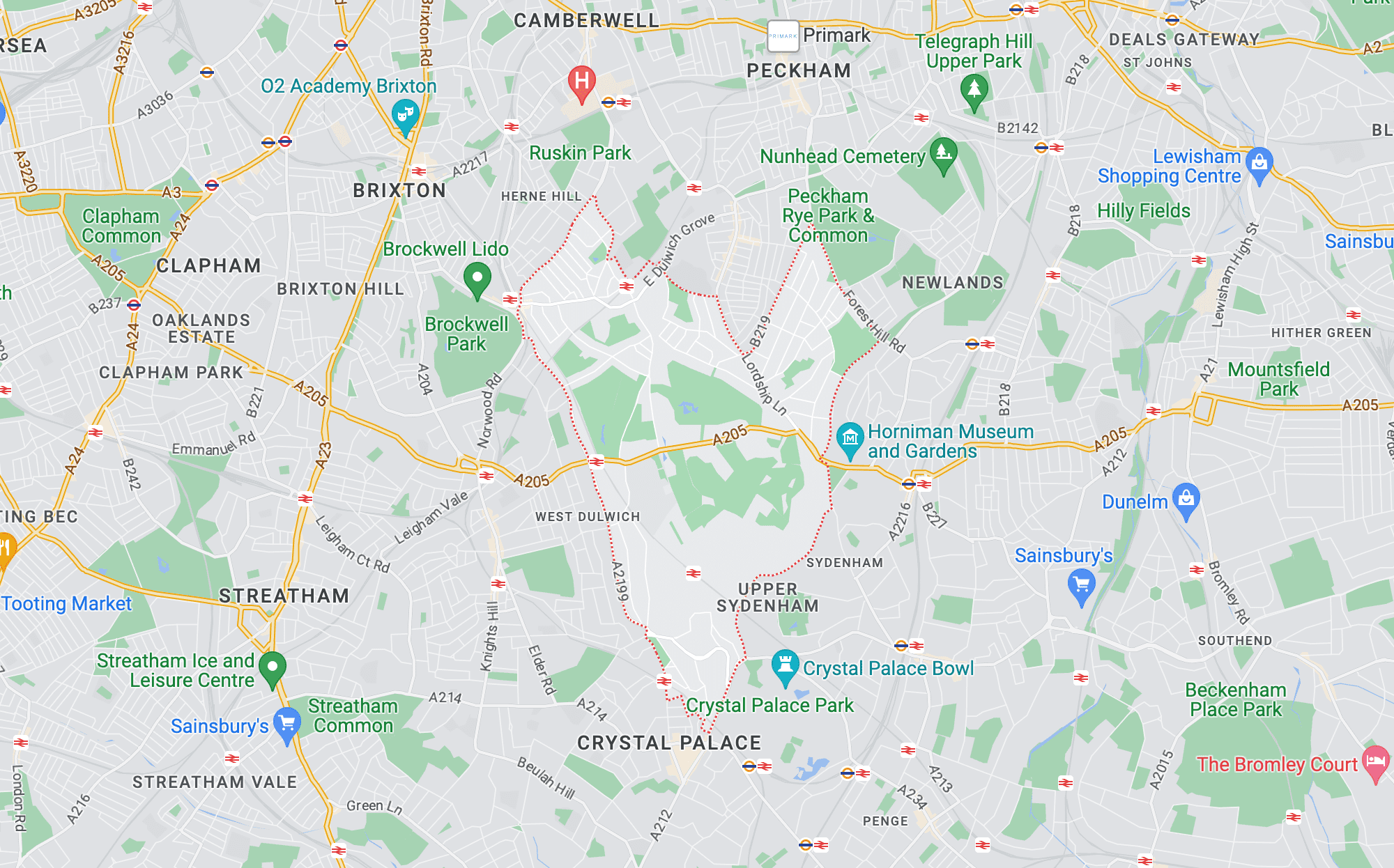 Our Rubbish Removal Work in Dulwich
At Rainbow Rubbish Removals, we've worked with many residents and businesses in Dulwich, SE21. One project that stands out is when we were called upon to help a local family clear their home after years of accumulated clutter. They needed our expertise in house clearance, rubbish clearance, furniture disposal and appliance removal.
Our dedicated team arrived at the property bright and early on a Saturday morning to begin the task at hand. We started by carefully sorting through all items to ensure any valuable or sentimental belongings were set aside for safekeeping. Once this was done, we proceeded with rubbish removal from every room in the house – including the loft and garage.
During this process, our skilled crew also handled furniture disposal for several large pieces such as sofas, wardrobes and beds that were no longer needed. Additionally, we took care of appliance removal for outdated white goods like fridges and washing machines.
As an environmentally responsible company serving Dulwich residents, Rainbow Rubbish Removals takes great care in disposing waste properly. In this particular job, we segregated recyclable materials from general waste before transporting them to partnered recycling centres across London.
The client was chuffed with our efficient service:
"I can't thank Rainbow Rubbish Removals enough! Their team did a smashing job clearing my late mum's house in Dulwich - they were punctual, professional and left everything spick-and-span afterwards! I'm so grateful for their hard work; it has made a huge difference to my family during this difficult time."
Beyond residential projects like these, our services extend to builders rubbish disposal and office clearance within Dulwich as well. Our friendly customer service ensures prompt communication while accommodating specific requests whenever possible – all at competitive prices!
So if you're looking for reliable rubbish removal services in Dulwich or anywhere else around London boroughs don't hesitate to give us a call today!
Nestled in the heart of South East London, the charming borough of Dulwich is a picturesque and affluent area that offers a delightful blend of urban living and village-like tranquillity. Known for its leafy streets, elegant architecture, and a rich cultural scene, Dulwich is a highly sought-after location for families and professionals alike. The area is well-connected to the rest of London, with several train stations providing easy access to the city centre.
Dulwich is divided into several distinct neighbourhoods, including East Dulwich, West Dulwich, and Dulwich Village, each offering its own unique character and charm. The borough is home to a variety of independent shops, cafes, and restaurants, as well as several highly regarded schools, making it an ideal location for families. With its abundance of green spaces, including the beautiful Dulwich Park, residents can enjoy a relaxed and peaceful lifestyle while still being within easy reach of the bustling city.
Dulwich Main Postcodes
The London Borough of Dulwich encompasses several postcodes, including SE21, SE22, and SE23. These postcodes cover the areas of West Dulwich, East Dulwich, and Forest Hill, respectively. Each area offers its own unique atmosphere and amenities, catering to a wide range of residents and visitors.
Dulwich Main Attractions
Dulwich Picture Gallery: As the world's first purpose-built public art gallery, Dulwich Picture Gallery houses an impressive collection of European masterpieces, including works by Rembrandt, Gainsborough, and Canaletto. The gallery also hosts a variety of temporary exhibitions, events, and educational programmes throughout the year.
Horniman Museum and Gardens: Located in nearby Forest Hill, the Horniman Museum and Gardens is a fascinating attraction that offers a diverse range of exhibits, including natural history, anthropology, and musical instruments. The museum is set within 16 acres of stunning gardens, featuring a variety of themed areas, such as the Prehistoric Garden and the Medicinal Garden.
Dulwich Park: This beautiful 72-acre park is a popular destination for locals and visitors alike, offering a range of recreational facilities, including a boating lake, tennis courts, and a children's playground. The park also hosts various events and activities throughout the year, such as outdoor theatre performances and seasonal festivals.
Dulwich History
The history of Dulwich dates back to the 10th century when it was first mentioned in historical records as a small rural settlement. The name Dulwich is derived from the Old English 'dill' (dill plant) and 'wic' (village), indicating its agricultural origins. In the 17th century, the area began to transform into a more affluent neighbourhood, with the construction of several grand estates and the establishment of the prestigious Dulwich College.
Dulwich continued to develop throughout the 19th and 20th centuries, with the arrival of the railway and the expansion of London's suburbs. The area retained much of its original charm and character, with many of its historic buildings and green spaces preserved for future generations to enjoy. Today, Dulwich is a thriving and desirable borough that seamlessly blends its rich history with modern amenities and attractions.
More About Dulwich
Dulwich is well-known for its strong sense of community and local events, such as the annual Dulwich Festival, which celebrates the area's arts, culture, and heritage. The borough is also home to several sports clubs, including Dulwich Hamlet Football Club and Dulwich & Sydenham Hill Golf Club, providing ample opportunities for residents to stay active and engaged.
With its unique blend of history, culture, and natural beauty, Dulwich is a truly special London borough that offers an exceptional quality of life for its residents. Whether you're exploring its world-class attractions, enjoying a leisurely stroll through its picturesque streets, or simply relaxing in one of its many green spaces, Dulwich is a place that truly captures the essence of London living.
Maintaining a Spick-and-Span Dulwich
Welcome to Rainbow Rubbish Removals, your dependable waste disposal ally in Dulwich, London. Consider us your local waste experts, ready to tackle any disposal challenge you may face.
Our devoted team consistently strives to provide a stress-free experience, catering to various clearance requirements from residential, commercial, educational, and construction environments. Our enthusiasm lies in streamlining waste disposal for our valued clients.
Operating seven days a week throughout Dulwich, London, we offer adaptable scheduling to suit your needs. Our highly skilled team is proficient at handling and disposing of a wide array of waste materials. We take pride in delivering prompt, efficient, and courteous service. With competitive pricing and complimentary quotes, partnering with us could make a world of difference!
Get in touch today by giving us a call, completing our simple quote form on this page, or sending a WhatsApp message using the button above. Our zealous team is prepared to take action. Are you ready to embark on a cleaner journey?
Join Us in Keeping Dulwich Rubbish-Free
Handling waste at home and work can be an overwhelming task, potentially distracting you from other important matters. To ease your load, we offer scheduled rubbish removal services throughout Dulwich, London. Simply follow these straightforward steps:
1. Choose a suitable day and time for collection.
2. Organise your waste into categories such as recyclables, reusable items, large objects, and hazardous materials.
3. Leave the rest to our team – we'll take care of collection, disposal, donations, and recycling, ensuring a seamless waste management experience.
Are you ready to maintain a clutter-free environment? Contact us today to arrange your Dulwich rubbish removal service.
Common Queries and Responses on Rubbish Removal Services in Dulwich
What types of rubbish removal services do you offer in Dulwich, SE21?
At Rainbow Rubbish Removals, we provide a comprehensive range of rubbish removal services in Dulwich, SE21, including house, garden, office, school, and construction site clearances. We cater to both regular collections and one-off jobs, as well as urgent same-day rubbish collection requests. Our goal is to help you keep your living and workspaces clutter-free and refreshed.
How can I arrange a rubbish removal service in Dulwich, SE21?
To arrange a rubbish removal service in Dulwich, SE21, simply contact us by using the quick quote form on our website, sending a message via WhatsApp, emailing us at rainbowrubbishremovals@gmail.com, or calling us at 020 3870 3051. For urgent enquiries, please call us before 10 am to arrange a same-day rubbish collection.
What is the process for rubbish removal in Dulwich, SE21?
Our rubbish removal process in Dulwich, SE21, is straightforward and hassle-free. First, contact us and provide information about the junk you need cleared, including photos if possible. We will then send you a free quote based on the information provided. Once you approve the quote, choose a convenient time and date for the clearance. On the appointment day, our team will arrive with a spacious van to clear and remove all your unwanted rubbish. Finally, we will sort through and dispose of the waste at the nearest recycling and waste centre.
How can I manage my waste more effectively in Dulwich, SE21?
To manage your waste more effectively in Dulwich, SE21, we recommend grouping your waste into reusables, recyclables, and leaving heavy or bulky items safely to the side. Use a clearly labelled bin system, especially in construction sites, offices, and schools. Only throw things away if they cannot be sorted into the groups mentioned above. For even better waste management, schedule a regular rubbish collection with us to keep your space clutter-free.
What types of rubbish do you collect in Dulwich, SE21?
We collect a wide variety of rubbish in Dulwich, SE21, including general household waste, furniture, kitchen appliances, office waste, WEEE waste, books, magazines, newspapers, pianos, carpets, textiles, sheds, decking, greenhouses, green garden waste, builders, renovation and construction site waste, and other types of junk.
How much does rubbish removal in Dulwich, SE21 cost?
Our rubbish removal pricing in Dulwich, SE21 is fair and honest, taking into account factors such as overall waste weight, loading and dismantling times, and access restrictions. For a detailed pricing breakdown, please visit our pricing page. Keep in mind that our van's maximum capacity is 14 cubic yards, equivalent to two and a half skips, which is typically more than enough for the average rubbish removal job. If a larger clearance is required, a separate collection may be necessary for the remainder of your rubbish.