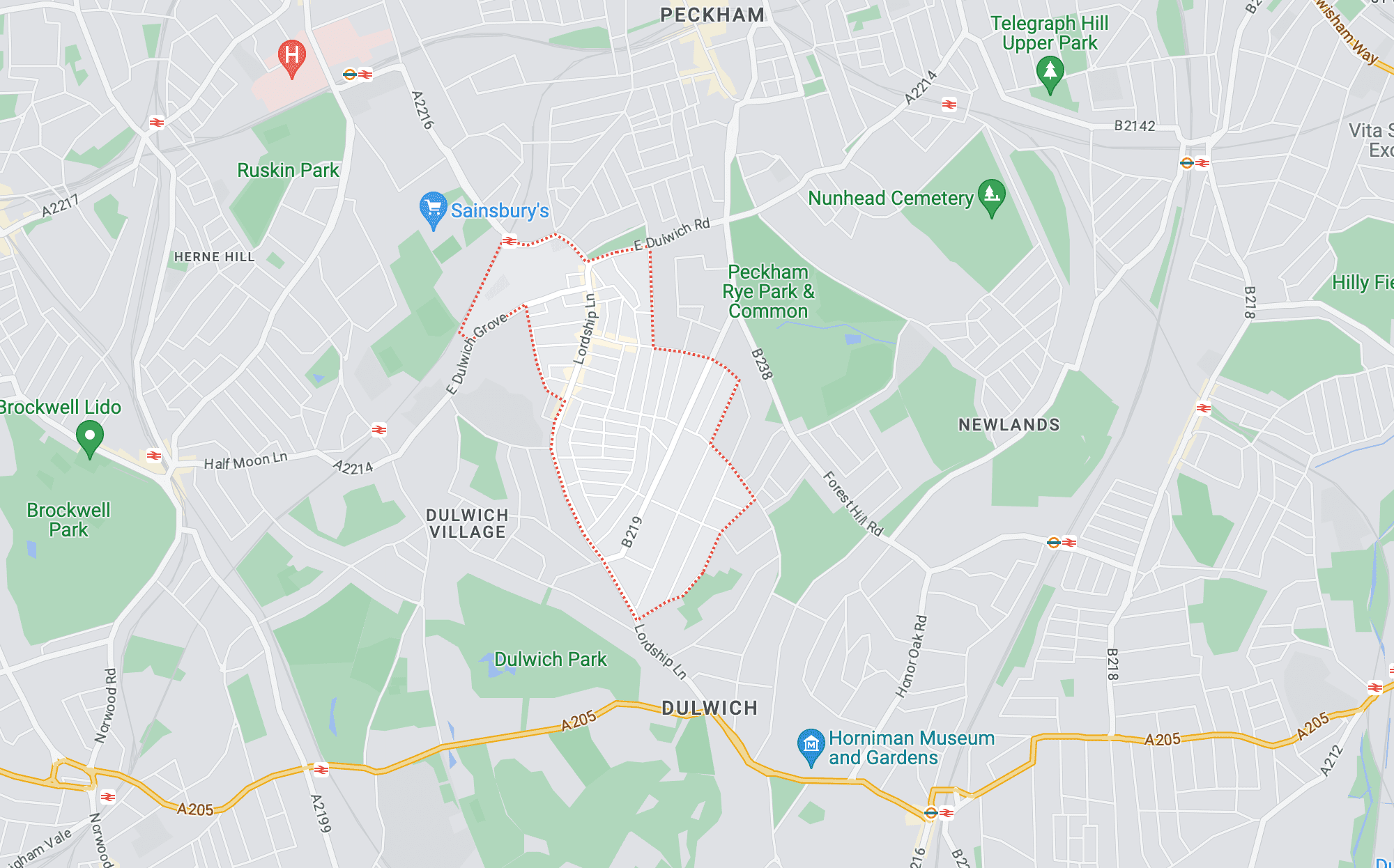 Our Rubbish Removal Work in East Dulwich
At Rainbow Rubbish Removals, we are passionate about keeping East Dulwich, SE22 tidy and free of unwanted clutter. We have had the opportunity to work on a variety of rubbish removal projects in the borough, helping our clients maintain clean and organised spaces. From house clearances to office clean-outs, our team is dedicated to providing efficient and environmentally-friendly waste disposal solutions.
One of our recent works in East Dulwich involved a complete house clearance for a client who was preparing to move. Our team arrived on time, ready to tackle the task at hand. We carefully sorted through the items, ensuring that reusable furniture and appliances were set aside for donation, while waste materials were separated for proper recycling and disposal. Our client was especially grateful for our attention to detail and commitment to eco-friendly practices.
In another project, we assisted a local business with their office clearance. Our team was flexible in scheduling the work to minimise disruption to the company's operations. We quickly and efficiently removed unwanted furniture, electronic devices, and general waste, leaving the office space clean and ready for a fresh start. The client was impressed with our prompt communication and ability to accommodate their specific requirements.
We take our environmental responsibility seriously at Rainbow Rubbish Removals. Our waste segregation process ensures that recyclable materials are
sorted and sent to the appropriate recycling centres, reducing the amount of waste that ends up in landfills. We have also established partnerships with local recycling facilities in East Dulwich, ensuring that the waste we collect is processed in an environmentally responsible manner.
Our excellent customer service sets us apart from other rubbish removal companies in the area. Clients in East Dulwich appreciate our prompt communication, flexibility in scheduling, and willingness to go the extra mile to meet their needs. Moreover, our competitive pricing ensures that we provide great value for money without compromising on the quality of our services.
Here's what one of our satisfied clients had to say about our work in East Dulwich:
"Rainbow Rubbish Removals did a smashing job clearing out my flat in East Dulwich. The team was punctual, efficient, and left the place looking spick and span. I was chuffed with their eco-friendly approach and how they took the time to separate recyclable items from general waste. I'd highly recommend their services to anyone in need of rubbish removal in SE22."
East Dulwich is a charming and picturesque area located in the London Borough of Southwark. Known for its leafy streets, Victorian architecture, and strong sense of community, East Dulwich offers a delightful blend of urban living and village-like charm. The area is well-connected to central London, with numerous bus routes and train services from East Dulwich and Peckham Rye stations, making it an ideal location for commuters and families alike.
The bustling Lordship Lane serves as the heart of East Dulwich, offering a wide range of independent shops, cafes, and restaurants. The area is also home to several highly regarded schools, making it a popular choice for families. East Dulwich is surrounded by beautiful green spaces, including the expansive Dulwich Park and the tranquil Peckham Rye Park, providing residents with ample opportunities for outdoor activities and leisure.
East Dulwich Main Postcodes
The main postcodes within East Dulwich include SE22 and parts of SE15. These postcodes cover the residential areas, as well as the bustling Lordship Lane and surrounding amenities.
East Dulwich Main Attractions
Dulwich Picture Gallery: As the world's first purpose-built public art gallery, Dulwich Picture Gallery houses an impressive collection of European masterpieces, including works by Rembrandt, Gainsborough, and Canaletto. The gallery also hosts a variety of temporary exhibitions, events, and educational programmes.
Horniman Museum and Gardens: Located just a short distance from East Dulwich, the Horniman Museum and Gardens is a fascinating attraction that offers a wide range of exhibits, including natural history, anthropology, and musical instruments. The museum is set within 16 acres of stunning gardens, featuring a variety of themed areas and a beautiful Victorian conservatory.
East Dulwich History
East Dulwich has a rich history that dates back to the Domesday Book of 1086, where it was recorded as a small rural settlement. The area remained largely agricultural until the 19th century when the arrival of the railway led to rapid urbanisation and the development of the Victorian terraced houses that characterise the area today.
The name "Dulwich" is derived from the Old English words "dill" (a white flower) and "wic" (a village), reflecting the area's rural origins. East Dulwich was once part of the historic Manor of Dulwich, which was owned by the College of God's Gift, a charitable foundation established by the Elizabethan actor and entrepreneur Edward Alleyn in 1619. The foundation, now known as the Dulwich Estate, still owns much of the land in the area and plays a significant role in the local community.
In the 20th century, East Dulwich continued to grow and evolve, with the development of new housing, schools, and amenities. Today, the area is known for its strong sense of community, thriving local businesses, and beautiful green spaces, making it a highly sought-after location for residents and visitors alike.
Notable Residents and Cultural Connections
East Dulwich has been home to several notable residents throughout its history, including the renowned author Enid Blyton, who lived in the area during her early years. The area has also been a popular filming location for various television shows and films, such as the British comedy-drama series "The End of the F***ing World" and the 2010 film "Made in Dagenham".
The annual East Dulwich Christmas Cracker event showcases the area's strong community spirit, with local businesses and residents coming together to celebrate the festive season through a variety of activities, including live music, street food, and craft markets.
Maintaining a Spotless and Organised East Dulwich
Welcome to Rainbow Rubbish Removals, your dependable waste disposal ally in East Dulwich, London. Consider us your neighbourhood waste experts, ready to take on any disposal challenge you may encounter.
Our devoted team consistently strives to provide a stress-free experience, catering to a variety of clearance requirements from residential, commercial, educational, and construction environments. Our enthusiasm lies in streamlining waste disposal for our valued clients.
Operating seven days a week throughout East Dulwich, London, we offer adaptable scheduling to suit your needs. Our highly skilled team is proficient at handling and disposing of a wide array of waste materials. We take pride in delivering prompt, efficient, and courteous service. With competitive pricing and complimentary quotes, partnering with us could make a world of difference!
Contact us today by giving us a call, completing our simple quote form on this page, or sending a WhatsApp message using the button above. Our zealous team is prepared to take action. Are you ready to embark on a cleaner journey?
Join Us in Keeping East Dulwich Waste-Free
Handling waste at home and work can be an overwhelming task, potentially distracting you from other important matters. To ease your load, we offer scheduled rubbish removal services throughout East Dulwich, London. Simply follow these straightforward steps:
1. Choose a suitable day and time for collection.
2. Organise your waste into categories such as recyclables, reusable items, large objects, and hazardous materials.
3. Leave the rest to our team – we'll take care of collection, disposal, donations, and recycling, ensuring a seamless waste management experience.
By following these steps, you can contribute to keeping East Dulwich clean and waste-free. Our team is always here to support you in your waste management efforts. Reach out to us today to schedule your rubbish removal service and join us in maintaining a spotless and organised East Dulwich.
Common Queries and Responses on Rubbish Removal Services in East Dulwich
What types of rubbish removal services are available in East Dulwich, SE22?
In East Dulwich, SE22, we offer a wide range of rubbish removal services to cater to various needs. These include house, garden, office, school, and construction site clearances. We are also available for urgent same-day rubbish collections and can schedule regular waste management services for your convenience.
How can I book a rubbish removal service in East Dulwich, SE22?
Booking a rubbish removal service in East Dulwich, SE22, is simple. You can fill out the quick quote form on our website, click on the WhatsApp button to connect with us, or call or email us directly. Provide us with information about the rubbish you need cleared, and we'll send you a free quote. Choose a date and time that suits you, and we'll handle the rest.
How do you ensure responsible rubbish disposal in East Dulwich, SE22?
At Rainbow Rubbish Removals, we are committed to responsible rubbish disposal. After collecting your waste, we transport it to a local recycling plant where it is sorted and disposed of in an eco-friendly manner. We adhere to all relevant regulations and strive to recycle as much waste as possible.
What items can you collect and dispose of in East Dulwich, SE22?
We can collect and dispose of a wide variety of items in East Dulwich, SE22, including general household waste, furniture, appliances, kitchen removals, small electricals, recyclables, carpets, textiles, pianos, bicycles, office waste, garden waste, sheds, decking, greenhouses, green garden waste, plant pots, garden tools, builders' waste, renovation waste, and more.
Can you provide regular rubbish removal services in East Dulwich, SE22?
Yes, we can schedule regular rubbish removal services in East Dulwich, SE22, for your home or workplace. This can help you maintain a clutter-free environment and ensure efficient waste management. Contact us to discuss your requirements and set up a regular rubbish removal service tailored to your needs.
How much does rubbish removal in East Dulwich, SE22, cost?
The cost of rubbish removal in East Dulwich, SE22, depends on various factors, such as the type and volume of waste, loading and dismantling times, and access restrictions. We provide fair and honest pricing for our services. For a detailed breakdown of our pricing, please visit our pricing page. If you have any questions, feel free to contact our friendly team.