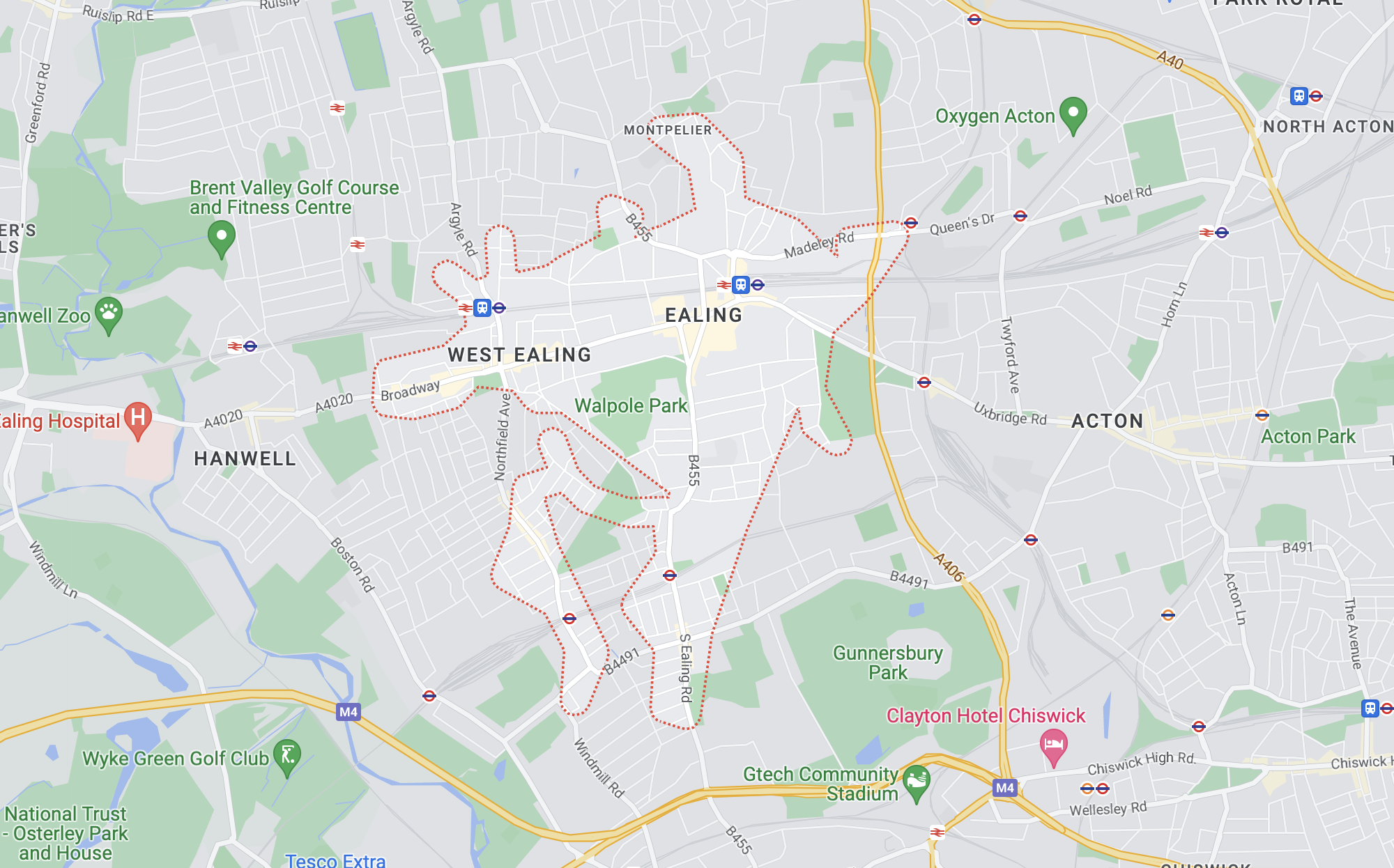 Hackney is a vibrant and creative borough located in East London. Known for its eclectic mix of cultures, thriving arts scene, and trendy dining options, Hackney offers a diverse range of attractions, experiences, and events that cater to both residents and visitors.
Hackney Main Postcodes
The primary postcodes in the London Borough of Hackney include E2, E5, E8, E9, E10, N1, N4, N15, and N16.
Hackney Attractions
Hackney boasts a variety of attractions and points of interest, including:
Hackney History
The history of Hackney dates back to Roman times, with evidence of settlements in the area. Over the centuries, Hackney evolved from a rural village into a thriving market town, attracting industry and commerce in the 19th century.
Throughout the 20th century, Hackney continued to grow and diversify, with new housing developments, shopping centres, and cultural institutions adding to the area's appeal. The borough became known for its strong sense of community and vibrant arts scene, which continue to be celebrated by residents and visitors alike.
Today, Hackney is a thriving and cosmopolitan borough that offers a unique blend of urban living and cultural diversity. Its excellent transport links, diverse range of attractions, and bustling markets make it a popular destination for both residents and visitors.
Whether you are enjoying a performance at the Hackney Empire, browsing the stalls at Broadway Market, or relaxing in the beautiful surroundings of Victoria Park, Hackney has something for everyone.
Help us keep Hackney clean
Rainbow Rubbish Removals is the flexible rubbish removal team dedicated to making your waste management experience as stress-free as possible. Our Hackney, E9 rubbish removal services operate around the clock, ensuring waste is promptly removed from your home or workplace without any hassle.
Whether you need to clear a home, garden, office, school, construction site, or any other space, our team is prepared to handle jobs of any size. For larger waste removal tasks like construction sites and office spaces, simply separate and bag your waste for our team to collect.
Offering quick, efficient service that saves you time, we consistently provide a hassle-free experience throughout the Hackney, E9 area. Our team is always available, even during holiday seasons and weekends, to dispose of all types of waste.
Take a look at our competitive rates and give us a call or use the WhatsApp button below to receive your free quote today. Don't wait any longer!
How can you help keep Hackney clear of rubbish?
Dealing with household and workspace waste can be a burdensome task, potentially taking your attention away from more pressing concerns. To make your life easier, we offer a scheduled rubbish removal service throughout the Hackney area. Simply follow these steps:
Select a suitable day and time for waste collection.
Organise your waste into categories such as recyclables, reusables, large items, and hazardous materials.
Entrust our team with the rest – from collection and disposal to donations and recycling, we guarantee a smooth waste management experience.
Questions and answers about our Hackney rubbish removal services
How does your rubbish removal service work in Hackney, E9?
Our rubbish removal service in Hackney, E9 follows a simple 5-step process:
Contact us through the quote form, phone, or WhatsApp.
Provide a description and/or photos of the items you want to be removed for a free quote.
Schedule an appointment for rubbish removal at your convenience.
Our team will collect and load your items for disposal onto our spacious van.
We will transport your waste items to a local recycling or waste disposal facility.
Do you offer same-day rubbish removal service in Hackney, E9?
Yes, we offer same-day rubbish removal service in Hackney, E9. Give us a call before 10 am, and we will do our best to arrange a visit on the same day.
What types of rubbish do you collect in Hackney, E9?
We collect various items for disposal, including:
General household clearance
Appliances
Furniture
Kitchens
Pianos
Bikes
Carpets
Cardboard (recycling)
Bulky waste
Office waste
Sheds
Decking
IT equipment
Computers
Televisions
Garages
Schools
Lofts
Builder's rubbish and construction site waste
How is pricing determined for rubbish removal services in Hackney, E9?
Pricing depends on factors like waste weight, loading times, packing, and disassembly. Refer to our Hackney, E9 pricing guide page for an idea of costs.
Are there any factors that may affect my rubbish removal quote in Hackney, E9?
Our quotes are based on estimated loading times, weights, packing, and disassembly. Our van holds 14 cubic yards of loading space, and we require easy access to your premises to avoid adding unnecessary time to your collection/removal. Access difficulties may affect your final bill.
Why should I choose your rubbish removal service in Hackney, E9?
Our commitment to customer service and efficient, flexible rubbish removal solutions make us an excellent choice for your rubbish removal needs in Hackney, E9. Don't just take our word for it – feel free to browse our testimonials page to see what our previous and current clients have to say about our services. Contact us today to see how we can help you with your rubbish removal needs.