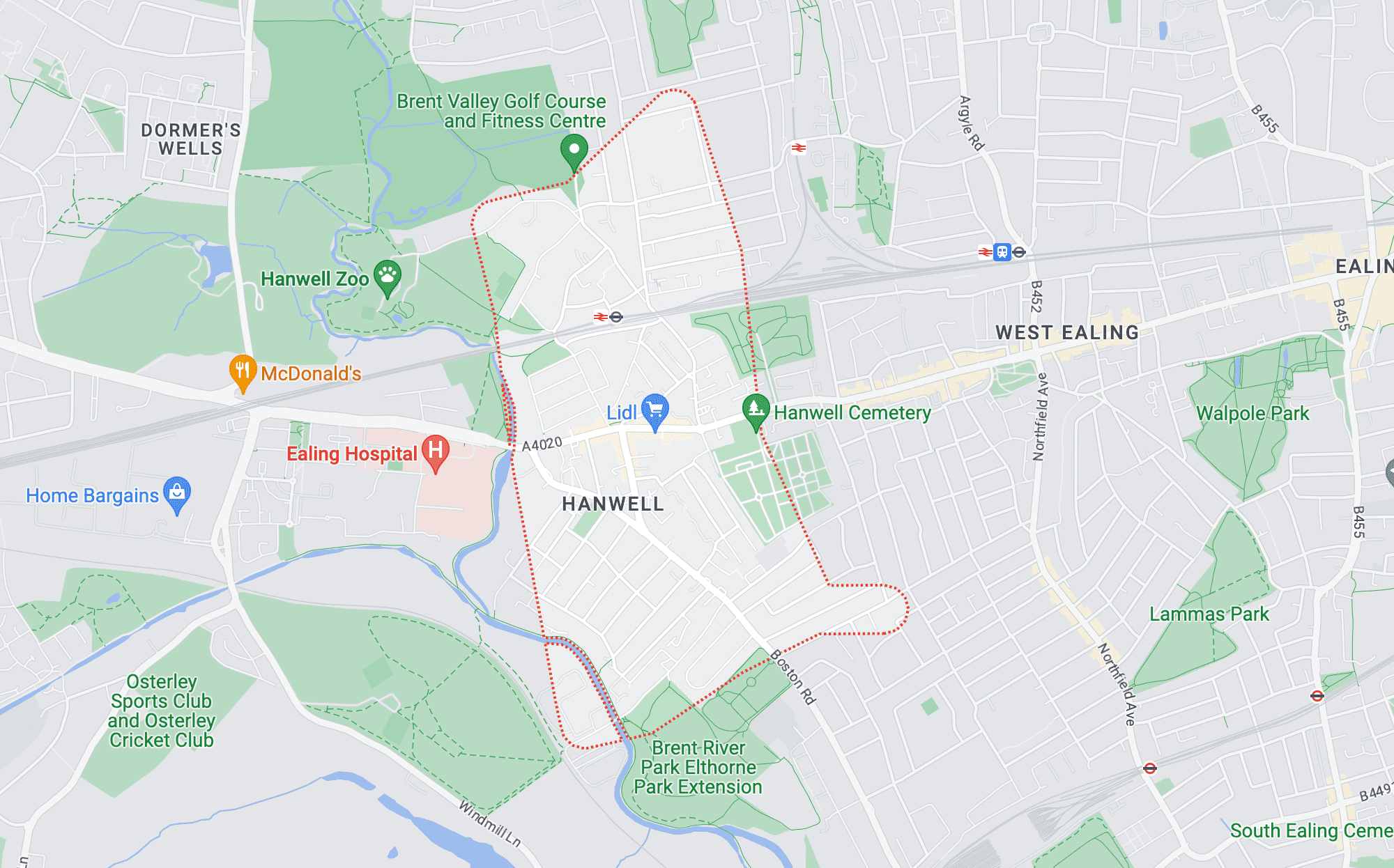 Our Rubbish Removal Work in Hanwell
At Rainbow Rubbish Removals, we've had the opportunity to work with numerous clients in Hanwell, W7, providing a range of rubbish removal services tailored to their specific needs. One such work involved a complete house clearance for a family who had recently inherited a property in the area. The house was filled with old furniture, appliances, and general rubbish that needed to be cleared out before the family could move in.
Our efficient team arrived at the property bright and early, ready to tackle the task at hand. We began by carefully sorting through the items, separating recyclable materials from non-recyclable waste. Our commitment to environmental responsibility meant that we took great care in ensuring that all recyclable items were sent to our partner recycling centres in Hanwell, W7. This not only helped to reduce the environmental impact of the rubbish removal but also demonstrated our dedication to eco-friendly practices.
Throughout the house clearance process, our team maintained excellent communication with the family, ensuring that we were meeting their expectations and addressing any specific requests they had. We were also flexible in scheduling the work, understanding that our clients have busy lives and may need to adjust their plans.
Once the house was cleared of all unwanted items, our team thoroughly cleaned the space, leaving it ready for the family to move in. The family was delighted with the results, and they were particularly impressed with our competitive pricing and the value we provided.
Here's what the client had to say about their experience with Rainbow Rubbish Removals:
"We were absolutely chuffed with the work done by Rainbow Rubbish Removals in Hanwell, W7. They were punctual, efficient, and left our newly inherited property spick and span. Their eco-friendly approach to rubbish removal was the cherry on top, and we couldn't be happier with the results. We'd highly recommend their services to anyone in need of a reliable rubbish removal company. Cheers, Rainbow Rubbish Removals!"
By choosing Rainbow Rubbish Removals for your rubbish removal needs in Hanwell, W7, you can trust that you'll receive top-quality service, competitive pricing, and a commitment to environmental responsibility. We look forward to helping you create a cleaner, clutter-free space in your home or office.
Nestled in the heart of West London, Hanwell is a charming and historic borough that forms part of the London Borough of Ealing. Known for its picturesque green spaces, rich history, and strong sense of community, Hanwell offers a delightful blend of urban living and rural tranquillity. With excellent transport links, including the Hanwell railway station and numerous bus routes, residents and visitors alike can easily explore the wider London area.
Hanwell is home to a variety of independent shops, cafes, and restaurants, providing a unique and local shopping experience. The borough also boasts several outstanding schools, making it an ideal location for families. Furthermore, Hanwell's thriving arts and culture scene, featuring live music venues, galleries, and theatres, ensures there is always something to see and do.
Hanwell Main Postcodes
The London Borough of Hanwell primarily covers the W7 postcode area, with some parts extending into the neighbouring W13 and UB2 postcodes. These postcodes encompass a range of residential, commercial, and industrial properties, catering to the diverse needs of the local community.
Hanwell Main Attractions
Brent Lodge Park and Animal Centre: Known locally as the 'Bunny Park', this popular attraction offers a delightful day out for families and nature enthusiasts. The park features a variety of animals, beautiful gardens, a maze, and a children's playground.
London Canal Museum: Located near the Grand Union Canal, this fascinating museum showcases the history of London's canals and the people who lived and worked on them. Visitors can explore interactive exhibits, historic boats, and even take a guided tour of the nearby canal.
Ealing Local History Centre: Situated within Hanwell Library, this centre offers a wealth of information on the history of Hanwell and the surrounding areas. With a vast collection of books, maps, photographs, and other resources, visitors can delve into the rich past of this captivating borough.
Hanwell History
Hanwell's history dates back to the Roman period, with archaeological evidence suggesting the presence of a Roman settlement in the area. The name 'Hanwell' is believed to have originated from the Old English words 'han' and 'well', meaning 'small spring or stream'. The borough's location near the River Brent provided an essential water source for early settlers.
During the medieval period, Hanwell was a small agricultural village, with its residents primarily engaged in farming activities. The construction of the Grand Union Canal in the 19th century brought significant development to the area, as it became an important transport route for goods and people. The arrival of the Great Western Railway further enhanced Hanwell's connectivity, leading to rapid growth in both population and industry.
In the 20th century, Hanwell became known for its pioneering role in the development of British broadcasting. The Hanwell Radio Station, established in 1926, played a crucial part in the early days of the BBC, transmitting the first-ever television broadcast in 1936.
Today, Hanwell retains much of its historic charm, with numerous listed buildings and conservation areas preserving its unique character. The borough's rich history and strong sense of community continue to attract new residents and visitors alike.
Notable Hanwell Residents
Hanwell has been home to several notable residents throughout its history, including famous musicians, actors, and authors. Some of these distinguished individuals include:
– Charlie Chaplin, the legendary silent film actor, who spent part of his childhood in Hanwell.
– Jim Marshall, founder of Marshall Amplification, who opened his first shop in Hanwell in 1960.
– George Orwell, the renowned author of '1984' and 'Animal Farm', who lived in Hanwell during the 1930s.
These notable residents, along with the borough's rich history and vibrant community, make Hanwell a truly unique and fascinating place to live and visit.
Maintaining a Spick-and-Span Hanwell
Welcome to Rainbow Rubbish Removals, your dependable waste disposal ally in Hanwell, London. Consider us your local waste experts, ready to take on any disposal challenge you might face.
Our devoted team consistently strives to deliver a stress-free experience, catering to a variety of clearance requirements from residential, commercial, educational, and construction environments. Our enthusiasm lies in streamlining waste disposal for our valued clients.
Operating seven days a week throughout Hanwell, London, we provide flexible scheduling to suit your needs. Our highly skilled team is proficient in handling and disposing of a wide range of waste materials. We take pride in offering prompt, efficient, and courteous service. With competitive pricing and complimentary quotes, partnering with us could make a world of difference!
Reach out today by giving us a call, completing our simple quote form on this page, or sending a WhatsApp message using the button above. Our zealous team is prepared to take action. Are you ready to embark on a cleaner journey?
Join Us in Keeping Hanwell Rubbish-Free
Handling waste at home and work can be an overwhelming task, potentially distracting you from other important matters. To ease your load, we offer scheduled rubbish removal services throughout Hanwell, London. Simply follow these straightforward steps:
1. Choose a suitable day and time for collection.
2. Organise your waste into categories such as recyclables, reusable items, large objects, and hazardous materials.
3. Leave the rest to our team – we'll take care of collection, disposal, donations, and recycling, ensuring a seamless waste management experience.
Book your rubbish removal in Hanwell today and let us handle the rest!
Common queries and answers on our rubbish removal services in Hanwell
What services does Rainbow Rubbish Removal offer in Hanwell, W7?
Rainbow Rubbish Removals offers a wide range of services in Hanwell, W7, including house, garden, office, school, and construction site clearances. We are available seven days a week, all year round, to ensure your rubbish is removed without any hassle. We also accept regular waste collections, one-off clearances, and urgent same-day rubbish collection requests.
How can I book a rubbish removal service in Hanwell, W7?
To book a rubbish removal service in Hanwell, W7, you can contact us through our quick quote form, message us directly via WhatsApp, email us, or give us a call. If you need an urgent rubbish removal, call us before 10 am to arrange a same-day collection.
How does Rainbow Rubbish Removal handle recycling and disposal in Hanwell, W7?
Once we have collected your rubbish, we transport it to the nearest recycling centre in Hanwell, W7. There, we sort, recycle, and dispose of your waste responsibly, ensuring that we minimise the impact on the environment.
What types of rubbish does Rainbow Rubbish Removal collect in Hanwell, W7?
We collect a wide variety of rubbish in Hanwell, W7, including house clearances, appliances, furniture, carpets, pianos, bicycles, WEEE waste, office waste, green garden waste, construction site waste, school clearances, and other types of waste from local businesses.
How can I find out the pricing for rubbish removal in Hanwell, W7?
To find out the pricing for rubbish removal in Hanwell, W7, please visit our pricing page. We guarantee a fair and honest price for all our services, and your final bill will include the overall waste weight, dismantling, and loading times.
What should I keep in mind for a safe and efficient rubbish removal in Hanwell, W7?
For a safe and efficient rubbish removal in Hanwell, W7, ensure that there is non-restricted access for our team to clear your rubbish. We are well trained in heavy lifting procedures and packing our van, which can hold up to 14 cubic yards of junk. If larger clearances exceed the capacity, additional collections may be required.