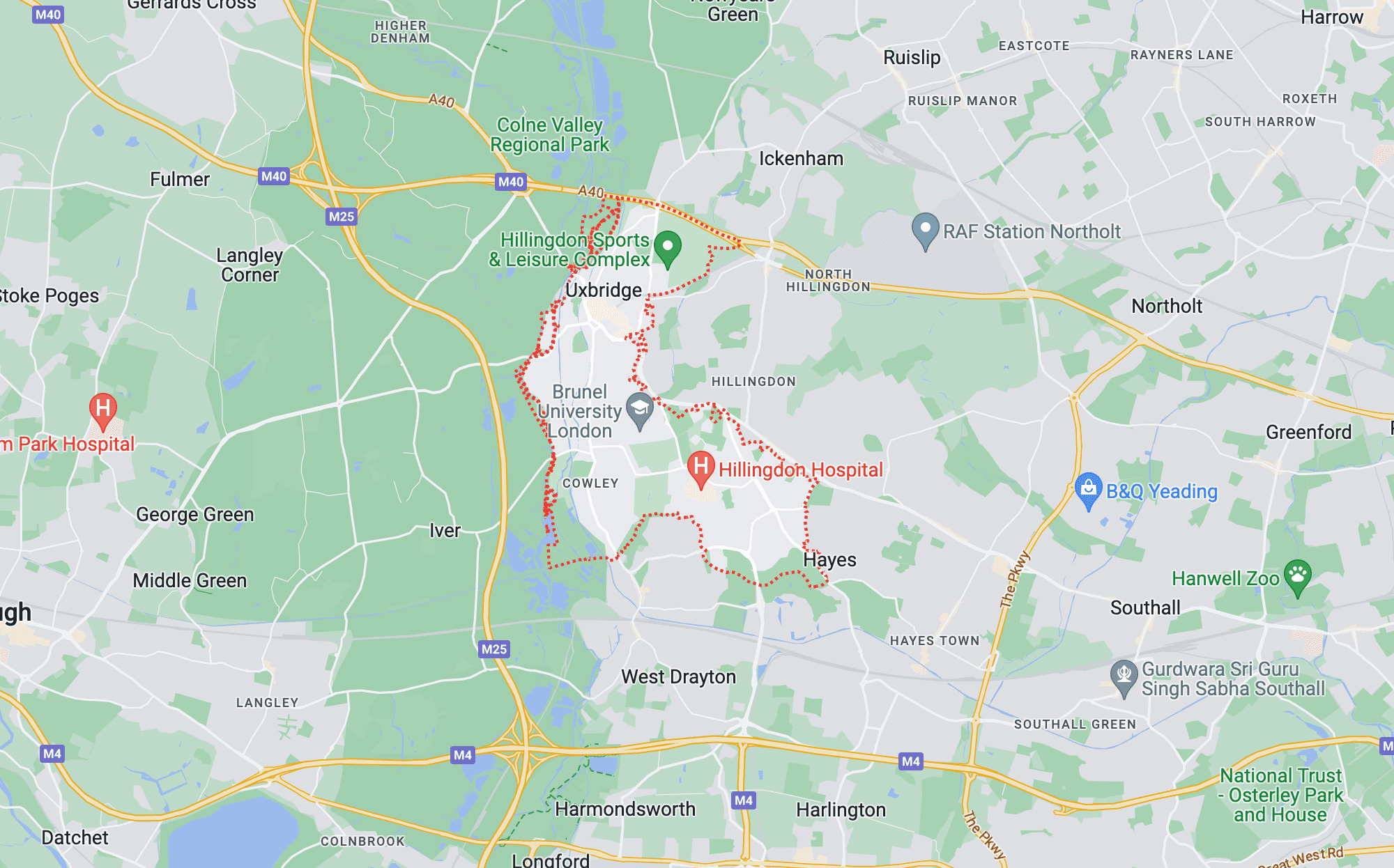 Our Rubbish Removal Work in Hillingdon
We recently had the opportunity to work with a lovely family in Hillingdon, UB8, who required a complete house clearance. Our team at Rainbow Rubbish Removals was more than happy to assist them in decluttering their home and disposing of unwanted items. We provided a range of services, including rubbish clearance, furniture disposal, and appliance removal, ensuring that their property was left clean and tidy.
Our efficient team arrived promptly at the Hillingdon property, ready to tackle the task at hand. We began by carefully sorting through the items, separating recyclable materials from general waste. Our commitment to environmental responsibility meant that we took great care in segregating the waste and partnering with local recycling centres to dispose of it in an eco-friendly manner.
The family in Hillingdon was particularly impressed with our flexibility in scheduling and our willingness to accommodate their specific requests. We understand that rubbish removal can be a daunting task, so we strive to provide excellent customer service, including prompt communication and competitive pricing, to make the process as smooth as possible for our clients.
By the end of our work in Hillingdon, UB8, the family's home was transformed, with all unwanted items removed and disposed of responsibly. They were thrilled with the results and appreciated the positive impact our services had on their living environment.
"We recently used Rainbow Rubbish Removals for a house clearance in Hillingdon, and we couldn't be happier with the results. The team was punctual, efficient, and took great care in sorting and disposing of our waste in an environmentally friendly manner. They were also very accommodating with our scheduling needs and specific requests. It's such a relief to have our home decluttered, and we couldn't have done it without their help. Cheers to the team for a job well done!"
Nestled in the westernmost part of Greater London, the London Borough of Hillingdon boasts a unique blend of urban and rural landscapes. As the second largest borough in London, Hillingdon covers an area of 44.67 square miles and is home to a population of over 300,000 residents. The borough is well-connected to the rest of London and beyond, with Heathrow Airport located within its boundaries and excellent transport links, including the Metropolitan and Piccadilly Underground lines, as well as numerous bus routes.
Hillingdon is divided into 22 wards, each with its own distinct character and charm. The borough is known for its abundance of green spaces, including over 200 parks, woodlands, and open spaces, making it an ideal location for those who enjoy outdoor activities and leisure pursuits. The Grand Union Canal, which runs through the borough, offers picturesque walks and opportunities for boating and fishing.
The borough's thriving economy is supported by a mix of industries, including retail, hospitality, and aviation. Hillingdon is also home to Brunel University London, a world-renowned institution that attracts students from across the globe, further contributing to the borough's diverse and dynamic atmosphere.
Hillingdon Main Postcodes
The London Borough of Hillingdon encompasses a variety of postcodes, including UB3, UB4, UB7, UB8, UB10, and UB11. These postcodes cover areas such as Hayes, West Drayton, Uxbridge, Ickenham, and Ruislip, each offering a unique blend of residential, commercial, and leisure opportunities.
Hillingdon Main Attractions
Richmond Park: As the largest of London's Royal Parks, Richmond Park offers a vast expanse of open space, perfect for picnics, cycling, and wildlife spotting. The park is home to herds of deer and boasts stunning views of the city.
Colne Valley Regional Park: Covering over 40 square miles, Colne Valley Regional Park is a haven for nature lovers, offering a diverse range of habitats, including woodlands, wetlands, and grasslands. The park is home to numerous walking trails, fishing spots, and bird-watching opportunities.
London Motor Museum: Located in Hayes, the London Motor Museum houses an impressive collection of classic and custom cars, including iconic vehicles from film and television. The museum offers guided tours and special events throughout the year.
Hillingdon History
The London Borough of Hillingdon has a rich and varied history, with evidence of human settlement dating back to the Stone Age. The area was once part of the ancient county of Middlesex, and its name is derived from the Old English words "hill" and "dun," meaning "hill settlement."
During the Roman period, the borough was an important transport hub, with the major road of Stane Street passing through the area. In the medieval period, Hillingdon was a thriving agricultural community, with numerous manor houses and estates established throughout the borough.
The Industrial Revolution brought significant change to Hillingdon, with the construction of the Grand Union Canal and the arrival of the Great Western Railway. These developments transformed the borough into a bustling centre of industry and commerce, attracting new residents and businesses.
In 1965, the London Borough of Hillingdon was formed through the amalgamation of the former boroughs of Uxbridge, Ruislip-Northwood, Hayes and Harlington, and Yiewsley and West Drayton. Today, Hillingdon continues to evolve and grow, with ongoing investment in infrastructure, housing, and leisure facilities.
Hillingdon is also home to several notable historic buildings, including the Grade II* listed Uxbridge High Street Church, which dates back to the 14th century, and the 18th-century Manor Farm in Ruislip, which now serves as a local heritage site.
With its rich history, diverse attractions, and abundant green spaces, the London Borough of Hillingdon offers a unique and appealing destination for residents and visitors alike.
Maintaining a Clean and Tidy Hillingdon
Welcome to Rainbow Rubbish Removals, your dependable waste disposal partner in Hillingdon, London. Consider us your local waste experts, ready to tackle any disposal task you may have in the UB8 area.
Our devoted team consistently strives to provide a stress-free experience, catering to various clearance needs from residential, commercial, educational, and construction settings. Our passion lies in streamlining waste disposal for our clients.
Operating seven days a week throughout Hillingdon, London, we offer flexible scheduling to accommodate your needs. Our highly skilled team is proficient at handling and disposing of a wide range of waste materials. We take pride in offering prompt, efficient, and courteous service. With competitive pricing and free quotes, partnering with us could make all the difference!
Get in touch today by giving us a call, filling out our simple quote form on this page, or sending a WhatsApp message using the button above. Our enthusiastic team is ready to take action. Are you ready to embark on a cleaner journey?
Join Us in Keeping Hillingdon Rubbish-Free
Handling waste at home and work can be a challenging task, potentially diverting your focus from other priorities. To ease your burden, we offer scheduled rubbish removal services throughout Hillingdon, London. Simply follow these easy steps:
1. Select a convenient day and time for collection.
2. Organise your waste into categories such as recyclables, reusable items, large objects, and hazardous materials.
3. Leave the rest to our team – we'll take care of collection, disposal, donations, and recycling, ensuring a smooth waste management experience.
Together, we can keep Hillingdon clean and rubbish-free. Reach out to us today to schedule your rubbish removal service and join our mission for a cleaner environment.
Common queries and answers on our rubbish removal services in Hillingdon
What rubbish removal services do you offer in Hillingdon, UB8?
We provide a wide range of rubbish removal services in Hillingdon, UB8, including house, garden, office, school, and construction site clearances. Our team is available seven days a week, all year round, to ensure all your unwanted rubbish is taken care of without any hassle. We can accommodate one-off jobs, same-day rubbish removal, or regular waste management services, depending on your needs.
How can I book a rubbish removal service in Hillingdon, UB8?
Booking a rubbish removal service in Hillingdon, UB8, is simple. You can contact us via WhatsApp, fill out the quick quote form on our website, give us a call, or send us an email. We'll promptly respond and provide you with a competitive, honest quote based on the information you provide. Once you've accepted the quote, we'll work with you to schedule an appointment at a date and time that suits you best.
Can you handle same-day rubbish removal in Hillingdon, UB8?
Yes, we can accommodate same-day rubbish removal in Hillingdon, UB8, if you contact us before 10 am. Our team will arrive fully equipped and ready to clear, dismantle, and load all your unwanted items onto our van. After the appointment, we'll transport your rubbish to a local recycling centre for proper disposal.
What types of rubbish do you collect in Hillingdon, UB8?
We collect a wide variety of rubbish in Hillingdon, UB8, including general household and office waste, garden waste, construction site waste, school recycling, furniture, appliances, textiles, carpets, bulky and heavy items, WEEE waste, and more. If you have any specific items or waste types you need to be removed, feel free to discuss them with us when booking your service.
How do you manage waste in Hillingdon, UB8?
We follow the 3R principle (reduce, reuse, recycle) to manage waste in Hillingdon, UB8. We encourage our customers to separate their rubbish according to these principles and provide a clearly labelled bin system for easy sorting at businesses, offices, schools, and construction sites. Our team will transport your rubbish to a local recycling centre, where we'll sort through and dispose of your items responsibly.
How much does rubbish removal in Hillingdon, UB8 cost?
The cost of rubbish removal in Hillingdon, UB8, depends on factors such as the overall weight of the waste, dismantling, and loading. We guarantee a fair and competitive quote from the start, so you know exactly what to expect when your final bill arrives. For a detailed breakdown of our pricing, please visit our pricing page.