Rubbish Removal Richmond upon Thames, TW9, London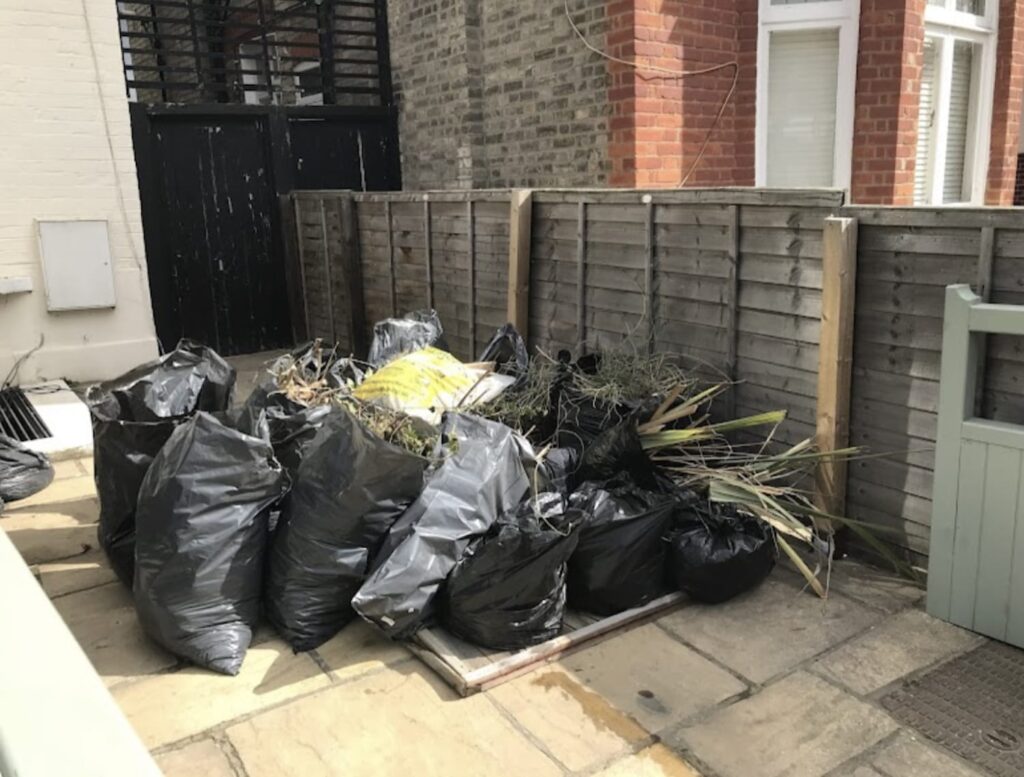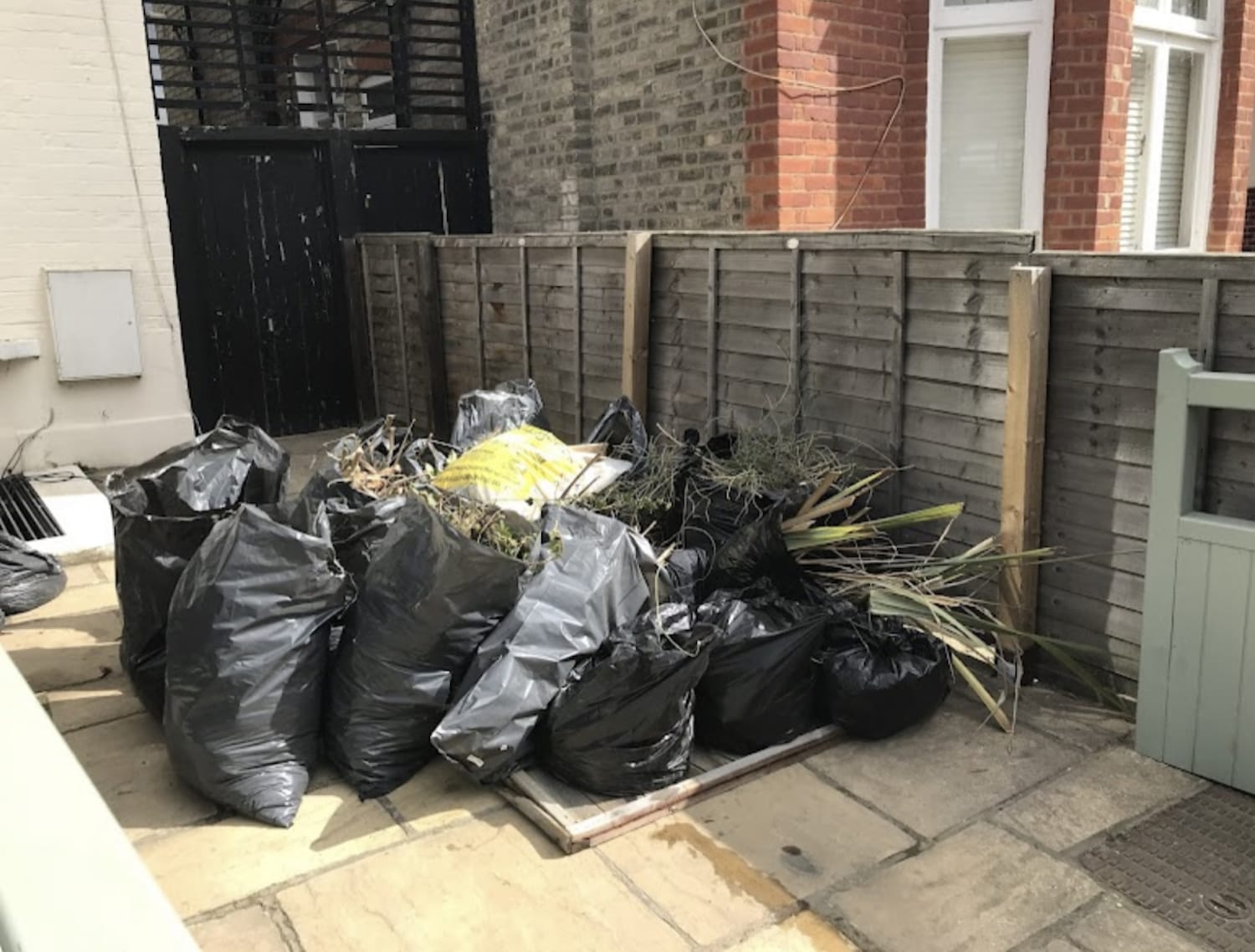 Have you ever stopped a minute to notice how much rubbish is piling up around you? Before you know it, your once pristine home or office space is unrecognisable. Your furniture is looking drab, and all definition and character have long gone. That's where we come in. 
Rainbow Rubbish Removals are the one-stop friendly neighbourhood team that can help you restore order by helping you handle your waste. We offer a comprehensive rubbish removal service throughout Richmond upon Thames, TW9. We work flexibly around you and your busy lifestyle to get the job done. 
No matter what type of clearance you need, whether it's a house, office, school, garage, construction site or more, we offer waste collection anywhere in the Richmond upon Thames, TW9 area. 
Give us a call today, fill out our quick quote form or ping us a WhatsApp message, and we'll work out all the rest. 
What can you expect from us?
We place customer experience above all else. We understand how hectic life can be, how work, family and more can all be difficult to juggle, and that's before you've considered sorting out your living space. That's why our teamwork flexibly with you to ensure your rubbish removal is carried out as quickly and efficiently as possible. 
Our rubbish removal service can be broken down into 5 simple steps:
Make contact
Perhaps the most important step of all is you getting in touch with us. You can do this in the following ways:
Call us
Email us
Fill out the quick quote form on this page
Click on the WhatsApp button below
Get a quote
You have an idea about the rubbish you want us to remove, now tell us about it in as much detail as possible. You can even send us a photo! We'll create your free quote based on the information you give us. Simple. 
Choose a time & date
You've received your quote; now it's time to choose a time and date that works best for you. We even offer a same day hassle-free removals service in Richmond upon Thames, TW9. Give us a call before 10 am, and we'll make all the arrangements. 
Collection & removal
The day has arrived for our expert team to clear, collect and remove your items for disposal onto our van. 
Recycling
Now that we have all your items for disposal on board, we will transport them to your nearest waste plant for recycling.
Simple waste management in Richmond upon Thames, TW9, London
Having a one-off rubbish removal service is one thing, but scheduling in a regular rubbish collection will ensure you keep on top of all your waste before it spirals out of control. 
The best solution is to schedule a regular rubbish removal and collection to manage your waste in the most effective way possible. All you have to do is bag up your recyclables and reusables for disposal and leave all your bulkier items or toxic waste for us to deal with. It couldn't be more simple. 
Not just a rubbish removal team
At Rainbow Rubbish Removals, we know a thing or two about rubbish. You could say it's our jam! But we're not a one-trick pony. We offer an array of services, including:
Garden maintenance
Lawn care and hedge trimming
Tree surgery
Green waste collection
Check out our garden services page for more information. 
What rubbish do we collect?
Rubbish comes in all shapes and sizes, and we're always prepared for whatever challenge comes our way. Typically, we collect the following items for disposal:
Large and small furniture
Mattresses
Fridges and freezers
Books and magazines
Electricals & appliances
Garden waste
Construction & building site waste
General household waste
Whether you need help with carpet removal to dismantling and removal of your shed, our dedicated team will always arrive fully prepared for the job!
Rubbish Removals Richmond upon Thames, TW9 Pricing
No matter how big or small the rubbish removal job is, we will only ever offer you the fairest price. Everything from loading times to disassembly is taken into account whenever we provide you with a quote. 
Below, you will find our Richmond upon Thames, TW9 pricing guide:
| Capacity | Time Loading | Price (Excl. VAT) |
| --- | --- | --- |
| Min Charge or 50 kg | 10 mins | £50 |
| 1/4 or 300 kg | 20 mins | £120 |
| 2/4 or 500 kg | 40 mins | £180 |
| 3/4 or 800 kg | 50 mins | £250 |
| Full Van or 1000 kg | 60 mins | £320 |
Extra points to take into account:
Quotes are all calculated on estimated loading times, weights, and how long packing and disassembly is likely to take
We're big fans of our van. Offering a respectable 2.5 skips worth of loading space (technically 14 cubic yards!), and we will do our best to get all of your items for disposal on board where possible!
We need easy access to your premises to avoid adding unnecessary time to your collection/removal.
We're committed to stellar customer service!
We are passionate about delivering top-notch service to all of our customers. Whether it's a one-off job or you're a long term client, we will always go above and beyond to make your rubbish removal experience run as smoothly as possible. 
Check out our testimonials page here to see what some of our customers have to say about us! 
Don't let your rubbish spiral out of control. Get in touch with us today to help you with your waste management. 
100% reliable rubbish removal services
The goal is to ensure that anyone considering our services has complete faith in us to carry out any given task with or without supervision. Hence, we've provided our contact information and testimonials from our previous customers. You are welcome to reach out to us and make enquiries, we are always available to respond.