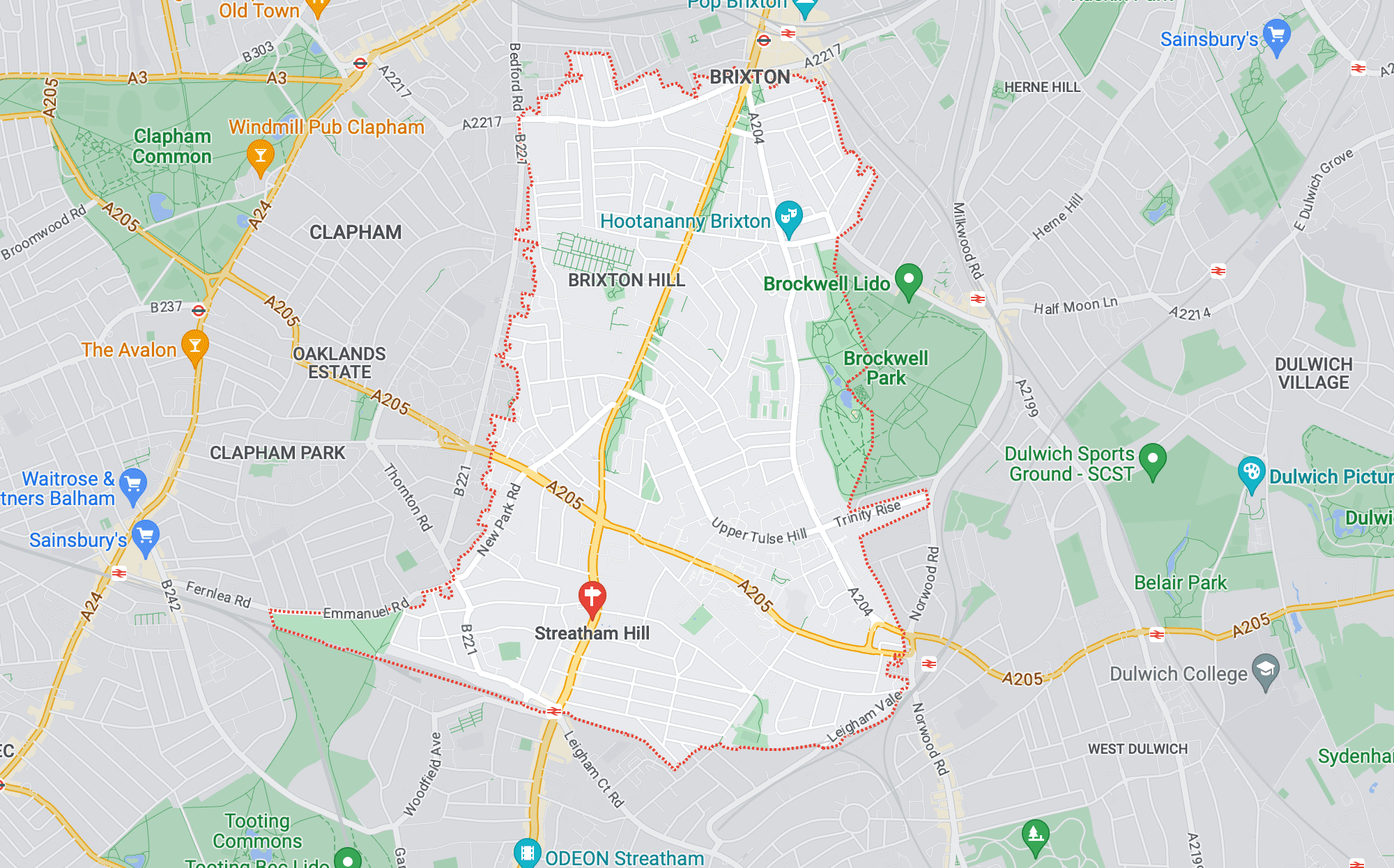 One of our Streatham Hill rubbish removal service success story
Rainbow Rubbish Removals was recently contacted by a client in Streatham Hill, SW2, who required a thorough house clearance. The client was preparing their property for sale and needed to remove a significant amount of clutter, furniture, and appliances to make the space more appealing to potential buyers.
Upon arrival at the property, our team assessed the situation and devised a plan to efficiently clear the house. We began by removing the larger items, such as sofas, wardrobes, and washing machines, ensuring that these were handled with care to avoid any damage. Next, we tackled the smaller items, including books, magazines, and clothes, sorting them into appropriate categories for recycling or disposal.
Throughout the process, our team maintained a high level of professionalism and efficiency, ensuring that the client's property was left in a clean and presentable state. We also took care to dispose of all waste in an environmentally friendly manner, adhering to local regulations and guidelines.
Once the house clearance was complete, the client was delighted with the results and expressed their gratitude for our prompt and reliable service. They were particularly impressed with our attention to detail and the care we took in handling their belongings.
I recently used Rainbow Rubbish Removals for a house clearance in Streatham Hill, and I must say, they did a smashing job! The team was punctual, professional, and incredibly efficient. They took great care with my belongings and left my property looking spick and span. I would highly recommend their services to anyone in need of rubbish removal in the SW2 area. Cheers, Rainbow Rubbish Removals!
A little about Streatham Hill
Located in the south of London, Streatham Hill is a thriving and lively area within the London Borough of Lambeth. Known for its rich history and strong sense of community, Streatham Hill offers a unique blend of urban living and suburban charm. With a wide range of amenities, including shops, restaurants, and leisure facilities, residents and visitors alike can enjoy a high quality of life in this dynamic neighbourhood.
Streatham Hill is well-connected to the rest of London, with excellent transport links including Streatham Hill railway station and numerous bus routes. This makes it an ideal location for commuters and those looking to explore the wider city. The area is also home to several green spaces, such as Tooting Bec Common and Streatham Common, providing residents with ample opportunities for outdoor activities and relaxation.
Streatham Hill Main Postcodes
The main postcodes within Streatham Hill include SW2, SW16, and parts of SW12. These postcodes cover a wide area, encompassing not only Streatham Hill itself but also neighbouring areas such as Brixton Hill, Tulse Hill, and West Norwood.
Streatham Hill Main Attractions
Streatham Hill Theatre: This historic Grade II listed building, once a thriving theatre and cinema, is currently undergoing a campaign to restore and reopen it as a multi-purpose arts and cultural centre. The theatre has a rich history, having hosted performances by renowned actors such as Sir Laurence Olivier and Dame Peggy Ashcroft.
Streatham Common: A large public park offering a variety of recreational activities, including sports facilities, a children's playground, and the beautiful Rookery Gardens. Streatham Common is a popular destination for picnics, dog walking, and outdoor events throughout the year.
Streatham Hill History
Streatham Hill has a long and fascinating history, dating back to Roman times when it was a key route between London and the south coast. The area was once a small rural village, with the name Streatham derived from the Old English words 'straet' (meaning street) and 'ham' (meaning settlement).
In the 18th and 19th centuries, Streatham Hill began to develop as a fashionable residential area, with the construction of grand houses and villas for wealthy Londoners seeking a retreat from the city. The arrival of the railway in the mid-19th century further boosted the area's popularity, leading to significant growth and urbanisation.
Throughout the 20th century, Streatham Hill continued to evolve, with the construction of new housing, shops, and leisure facilities. The area also played a significant role during World War II, with several key buildings being used as air raid shelters and emergency centres.
Today, Streatham Hill is a vibrant and diverse community, with a rich cultural heritage and a strong sense of identity. The area continues to attract new residents and visitors, drawn by its unique character and excellent amenities.
Streatham Hill is also known for its strong community spirit, with numerous local organisations and events that bring residents together. One such example is the annual Streatham Festival, which celebrates the area's arts, culture, and history through a range of performances, workshops, and exhibitions. This sense of community, combined with the area's rich history and modern amenities, makes Streatham Hill a truly unique and appealing place to live and visit.
Maintaining a Spick-and-Span Streatham Hill
Welcome to Rainbow Rubbish Removals, your dependable waste disposal ally in Streatham Hill, London. Consider us your local waste experts, ready to tackle any disposal challenge you may face.
Our devoted team consistently strives to provide a seamless experience, catering to various clearance requirements from residential, commercial, educational, and construction environments. Our enthusiasm lies in streamlining waste disposal for our clients.
Operating seven days a week throughout Streatham Hill, London, we offer adaptable scheduling to suit your needs. Our highly skilled team is proficient at handling and disposing of a wide range of waste materials. We take pride in delivering prompt, efficient, and courteous service. With competitive pricing and complimentary quotes, partnering with us could make a world of difference!
Get in touch today by giving us a call, completing our simple quote form on this page, or sending a WhatsApp message using the button above. Our zealous team is prepared to take action. Are you ready to embark on a cleaner journey?
Join Us in Keeping Streatham Hill Rubbish-Free
Handling waste at home and work can be an overwhelming task, potentially distracting you from other priorities. To ease your load, we offer scheduled rubbish removal services throughout Streatham Hill, London. Simply follow these straightforward steps:
1. Choose a convenient day and time for collection.
2. Organise your waste into categories such as recyclables, reusable items, large objects, and hazardous materials.
3. Leave the rest to our team – we'll take care of collection, disposal, donations, and recycling, ensuring a smooth waste management experience.
By following these steps, you can maintain a clutter-free environment and focus on what truly matters. So, why wait? Get in touch with our friendly team today and let us help you keep Streatham Hill rubbish-free.
Frequently Asked Questions and Answers About Our Rubbish Removal Services in Streatham Hill
What is the process for rubbish removal in Streatham Hill, SW2?
Our rubbish removal process in Streatham Hill, SW2, is designed to be hassle-free and efficient. First, contact us via WhatsApp, email, phone call, or the quick quote form on our website. Provide details about the rubbish you want to be removed, and we'll send you a free, honest quote. Next, choose an appointment that suits your schedule, and our team will arrive to clear, dismantle, and load your rubbish onto our van. Finally, we'll transport your waste to a local recycling centre for sorting and disposal. For urgent enquiries, call us before 10 am to arrange a same-day rubbish removal service.
What types of rubbish do you collect in Streatham Hill, SW2?
We collect various types of rubbish in Streatham Hill, SW2, including household and office waste, green garden waste, construction site and builders waste, and school rubbish. Our services cover furniture, carpets, textiles, recyclables, small electricals, appliances, WEEE waste, lawn trimmings, branches, plants, containers, plant pots, sheds, decking, greenhouses, garden tools, and more.
How can I manage my waste effectively in Streatham Hill, SW2?
To manage your waste effectively in Streatham Hill, SW2, separate your waste into reusables and recyclables, safely leave heavy and bulky items to the side, and adopt a dedicated "sorting" zone, especially in offices, schools, and construction sites. For a more convenient solution, speak to us today and arrange a regular Streatham Hill SW2 rubbish removal service with us.
How much does rubbish removal in Streatham Hill, SW2 cost?
We guarantee an honest and fair price for our rubbish removal services in Streatham Hill, SW2, regardless of the amount of junk you want us to clear. Our quotes consider factors such as loading times and overall waste weight. For detailed pricing information, please visit our pricing page.
What should I do before the rubbish removal team arrives in Streatham Hill, SW2?
Before our rubbish removal team arrives in Streatham Hill, SW2, please ensure that they can enter your premises without any restrictions for a safe and efficient service. Our van can hold the equivalent of two and a half skips worth of rubbish, but larger clearances may require an additional collection.
Why should I choose Rainbow Rubbish Removals for my Streatham Hill, SW2 rubbish removal needs?
At Rainbow Rubbish Removals, we pride ourselves on our excellent customer service, local knowledge, and accessible approach. We are always happy to answer any questions and provide a hassle-free, efficient rubbish removal service in Streatham Hill, SW2. Contact our friendly team today to arrange your rubbish removal service.