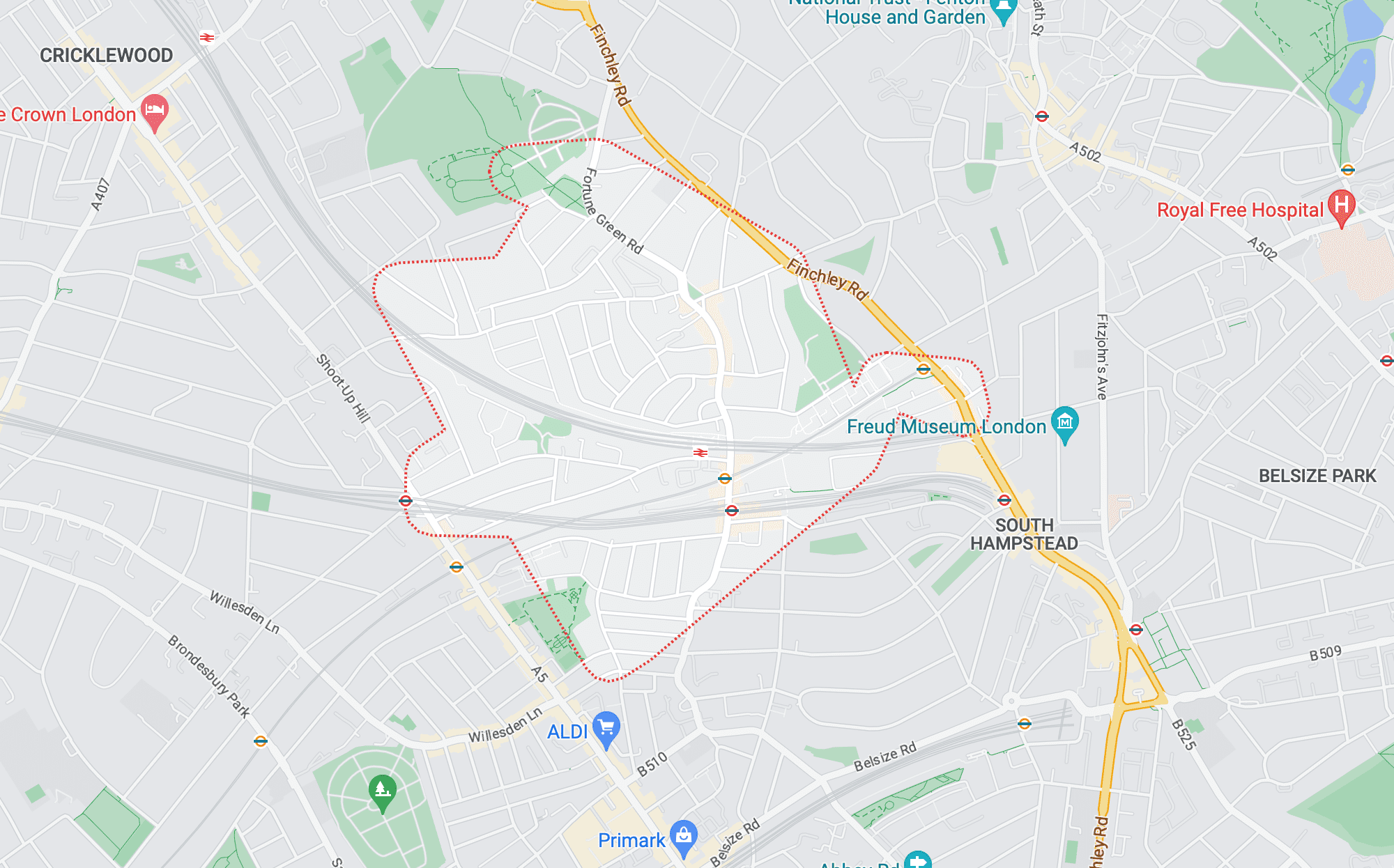 A Successful West Hampstead Rubbish Removal Service Story
We recently had the pleasure of working with a lovely family in West Hampstead, NW6, who required our rubbish removal services. They were in the process of decluttering their home and needed assistance with the removal of various unwanted items, including old furniture, appliances, and general household waste.
Our team arrived at the property in West Hampstead, NW6, fully equipped with the necessary tools and materials to ensure a swift and hassle-free job. We began by carefully removing the larger items, such as an old sofa and a washing machine, taking care to avoid any damage to the property. Next, we tackled the smaller items, including books, magazines, and clothes, ensuring that everything was efficiently cleared away.
Throughout the rubbish removal process, our team maintained a friendly and professional attitude, ensuring that the family felt at ease and confident in our abilities. We were also mindful of the local environment in West Hampstead, NW6, and made sure to dispose of all waste responsibly and in accordance with local regulations.
Once the job was complete, the family's home was left looking clean and clutter-free, allowing them to fully enjoy their newly refreshed living space. We were delighted to have been able to assist them with their rubbish removal needs and to have contributed to the improvement of their home environment.
"I can't thank the Rainbow Rubbish Removals team enough for their hard work and dedication in helping us declutter our home in West Hampstead. They were efficient, professional, and incredibly friendly throughout the entire process. I wouldn't hesitate to recommend their services to anyone in need of rubbish removal in the NW6 area. Thank you"
A little about West Hampstead, London
Located in the north-western part of London, West Hampstead is a charming and sought-after residential area within the London Borough of Camden. Known for its picturesque streets, Victorian architecture, and a strong sense of community, West Hampstead offers a delightful blend of urban living and village-like atmosphere. The area is well-connected to the rest of London, with West Hampstead Underground Station, West Hampstead Thameslink, and West Hampstead Overground Station providing easy access to various parts of the city.
West Hampstead is home to a wide range of independent shops, cafes, and restaurants, offering a diverse selection of cuisines and shopping experiences. The area also boasts several green spaces, including Fortune Green and West End Green, providing residents and visitors with a peaceful retreat from the bustling city life.
West Hampstead Main Postcodes
The primary postcodes within West Hampstead include NW6 and parts of NW3. These postcodes cover the areas of West Hampstead, Kilburn, Queens Park, and parts of Swiss Cottage, providing a range of residential and commercial properties.
West Hampstead Main Attractions
Kenwood House: A short distance from West Hampstead, Kenwood House is a stunning 18th-century mansion set within the beautiful Hampstead Heath. The house features a world-class art collection, including works by Rembrandt, Vermeer, and Turner, and offers a range of events and exhibitions throughout the year.
Hampstead Heath: One of London's most popular open spaces, Hampstead Heath is a vast parkland offering stunning views of the city, woodlands, ponds, and recreational facilities. The Heath is a perfect spot for picnics, leisurely walks, and outdoor activities.
Freud Museum: Located in the neighbouring area of Hampstead, the Freud Museum is the former home of Sigmund Freud, the founder of psychoanalysis. The museum houses Freud's study, library, and a collection of antiquities, providing a fascinating insight into his life and work.
West Hampstead History
West Hampstead's history dates back to the 13th century when it was a small settlement known as West End. The area remained largely rural until the 19th century, with the arrival of the railway in 1879, which led to rapid development and urbanisation. The construction of the Metropolitan and Jubilee lines further enhanced the area's connectivity, attracting more residents and businesses.
During the late 19th and early 20th centuries, West Hampstead became a hub for the arts, with many notable artists, writers, and musicians residing in the area. Among them were painter Walter Sickert, writer George Orwell, and composer Gustav Holst.
In the 20th century, West Hampstead continued to grow and evolve, with the construction of new housing estates and the expansion of local amenities. Today, the area retains much of its historic charm, with many of its Victorian and Edwardian buildings still standing, alongside modern developments.
More About West Hampstead
West Hampstead is known for its strong sense of community, with various local events and activities taking place throughout the year. The West Hampstead Community Centre and the West Hampstead Library offer a range of classes, workshops, and social events for residents of all ages.
The area is also home to several highly-regarded schools, including Emmanuel Church of England Primary School, Beckford Primary School, and Hampstead School, making it an attractive location for families.
With its rich history, picturesque streets, and vibrant community, West Hampstead remains a highly desirable place to live and visit within the London Borough of Camden.
West Hampstead, London Map
Maintaining a Clean and Tidy West Hampstead
Welcome to Rainbow Rubbish Removals, your trusted waste disposal partner in West Hampstead, London. Consider us your local waste experts, ready to tackle any disposal challenge you may face.
Our devoted team consistently strives to provide a stress-free experience, catering to various clearance requirements from residential, commercial, educational, and construction environments. Our passion lies in streamlining waste disposal for our valued clients.
Operating seven days a week throughout West Hampstead, London, we offer adaptable scheduling to suit your needs. Our highly skilled team is proficient at handling and disposing of a wide range of waste materials. We take pride in delivering prompt, efficient, and courteous service. With competitive pricing and free quotes, partnering with us could make all the difference!
Get in touch today by giving us a call, completing our simple quote form on this page, or sending a WhatsApp message using the button above. Our enthusiastic team is ready to take action. Are you ready to embark on a cleaner journey?
Join Us in Keeping West Hampstead Rubbish-Free
Handling waste at home and work can be an overwhelming task, potentially distracting you from other important matters. To ease your load, we offer scheduled rubbish removal services throughout West Hampstead, London. Simply follow these straightforward steps:
1. Choose a convenient day and time for collection.
2. Organise your waste into categories such as recyclables, reusable items, large objects, and hazardous materials.
3. Leave the rest to our team – we'll take care of collection, disposal, donations, and recycling, ensuring a seamless waste management experience.
Frequently Asked Questions and Answers Concerning Our Rubbish Removal Services in West Hampstead
What rubbish removal services do you offer in West Hampstead, NW6?
We provide a wide range of rubbish removal services in West Hampstead, NW6, including house, garden, workplace, school, and construction site clearances. Our locally owned and operated team is dedicated to ensuring your home and neighbourhood remain clean and clutter-free. We offer one-off clearances, urgent same-day rubbish removals, and regular collection services at competitive rates.
How can I get a quote for rubbish removal in West Hampstead, NW6?
To receive a free quote for rubbish removal in West Hampstead, NW6, simply get in touch with us using one of the following methods:
1. Fill out our quick quote form on our website
2. Click on the WhatsApp button on our website
3. Email us at rainbowrubbishremovals@gmail.com
4. Call us at 020 3870 3051
Provide us with information about the type of rubbish removal service you require or the waste you need us to clear, and we will send you a quote.
Do you offer same-day rubbish removal services in West Hampstead, NW6?
Yes, we do offer same-day rubbish removal services in West Hampstead, NW6. To take advantage of this service, please give us a call before 10 am with your requirements, and we will do our best to accommodate your needs.
What types of rubbish do you collect in West Hampstead, NW6?
We collect a wide variety of waste and junk from homes and workplaces in West Hampstead, NW6. Some of the items we typically collect include general household and office waste, garden green waste, sheds, decking, garage items, kitchen appliances, small electricals, WEEE waste, pianos, bikes, carpets, and builders or construction site waste. We also clear schools, lofts, warehouses, and more.
How can I manage my waste more effectively in West Hampstead, NW6?
To manage your waste more effectively in West Hampstead, NW6, follow the three R's: Reduce, Reuse, and Recycle. By adopting these practices, you can decrease the amount of waste you produce at home and in your workplace. Scheduling a regular rubbish removal service with us can also help you stay on top of your waste management.
How much does rubbish removal in West Hampstead, NW6 cost?
We pride ourselves on offering affordable and competitive prices for our rubbish removal services in West Hampstead, NW6. Our pricing is based on factors such as waste weight, loading times, disassembly, and parking. To get an accurate quote for your specific rubbish removal needs, please visit our pricing page and provide us with as much information as possible.