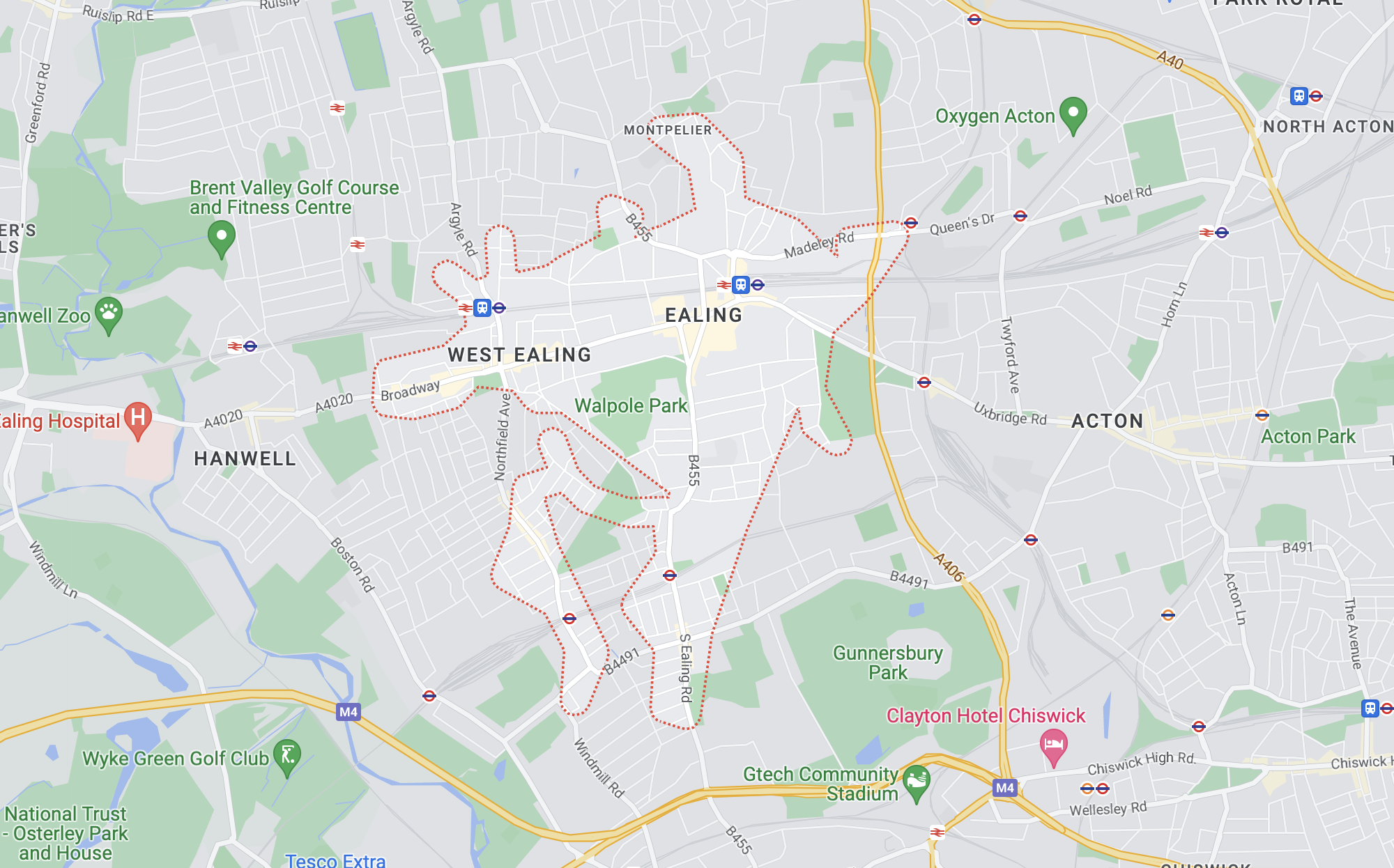 Westminster is a prestigious and historic borough located in the heart of London. Known for its iconic landmarks, bustling shopping districts, and world-class cultural institutions, Westminster offers a diverse range of attractions, dining options, and experiences that cater to both residents and visitors.
Westminster Main Postcodes
The primary postcodes in the City of Westminster include W1, W2, W9, WC1, WC2, SW1, and NW1.
Westminster Attractions
Westminster boasts a variety of attractions and points of interest, including:
Westminster History
The history of Westminster dates back to Roman times, with evidence of settlements in the area. The borough has long been the centre of political and religious power in England, with the historic Westminster Abbey serving as the coronation church for English and British monarchs since 1066.
Throughout the centuries, Westminster continued to evolve and develop, with new housing, cultural institutions, and commercial centres adding to the area's appeal. The borough became known for its elegant squares, grand mansions, and picturesque gardens, which continue to be cherished by residents and visitors alike.
Today, Westminster is a thriving and cosmopolitan borough that offers a unique blend of historic charm and modern luxury. Its excellent transport links, world-class cultural attractions, and bustling shopping districts make it a popular destination for both residents and visitors.
Whether you are exploring the halls of the Houses of Parliament, marvelling at the historic grandeur of Buckingham Palace, or indulging in some retail therapy on Oxford Street, Westminster has something for everyone.
Help us keep Westminster clean
Rainbow Rubbish Removals is the go-to team for all your waste management needs in Westminster, SW1. Think of us as your dependable neighbourhood rubbish removal crew, always ready to assist with jobs of any size.
Our dedicated team works around the clock to ensure a stress-free experience for various clearance needs, including homes, offices, schools, construction sites, and more. We're committed to making the waste removal process as seamless as possible.
Offering rubbish removal services throughout Westminster, SW1, seven days a week, we work flexibly to accommodate your schedule. Our industry-trained team is well-equipped to handle and dispose of all types of waste, and we pride ourselves on our reliable, efficient, and respectful service. With competitive pricing and free quotes, choosing us could be the best decision you make today!
Don't hesitate to get in touch – give us a call, complete our quick quote form on this page, or send us a WhatsApp message using the button above. Our team is standing by, eager to assist you. Are you ready?
How can you help keep Westminster clear of rubbish?
Handling household and workspace waste can be a time-consuming task, potentially distracting you from more important matters. To simplify your life, we provide a scheduled rubbish removal service throughout the Westminster area. All you need to do is:
Choose your preferred day and time for collection.
Sort your waste into recyclables, reusables, large items, and hazardous waste.
Leave the rest to us – our team will handle everything, including collection, disposal, donations, and recycling, ensuring a seamless waste management experience.
Questions and answers about our Westminster rubbish removal services
What can I expect from Rainbow Rubbish Removals' service in Westminster, SW1?
Our rubbish removal service in Westminster, SW1 follows a simple 5-step process:
Contact us through phone, email, quick quote form, or WhatsApp.
Provide details about the rubbish you want us to remove for a free quote.
Schedule an appointment for rubbish removal at your convenience.
Our team will clear, collect, and load your items for disposal onto our van.
We will transport your waste items to a local recycling or waste disposal facility.
Is same-day rubbish removal service available in Westminster, SW1?
Yes, for urgent enquiries, give us a call before 10 am on the day, and we will arrange a prompt same-day rubbish removal from your premises.
What types of rubbish do you collect in Westminster, SW1?
Our team is experienced in handling various waste types, such as general household waste, green waste, appliances, electricals, WEEE recyclables, furniture, fridges, freezers, and construction/building site waste. We also handle dismantled kitchens, bathrooms, and more.
Do you offer scheduled waste management in Westminster, SW1?
Yes, we offer scheduled waste management services to help you manage your rubbish more efficiently. Choose a regular day and time, separate your waste into recyclables and reusables, and leave the heavy, bulky items and toxic waste for us to handle.
How is pricing determined for rubbish removal services in Westminster, SW1?
Pricing depends on factors like waste weight and loading times. Refer to our Westminster, SW1 pricing guide below for an idea of costs:
Min Charge or 50 kg: 10 mins, £50 (Excl. VAT)
1/4 or 300 kg: 20 mins, £120 (Excl. VAT)
2/4 or 500 kg: 40 mins, £180 (Excl. VAT)
3/4 or 800 kg: 50 mins, £250 (Excl. VAT)
Full Van or 1000 kg: 60 mins, £320 (Excl. VAT)
Are there any factors that may affect my rubbish removal quote in Westminster, SW1?
Our quotes are based on waste weight, loading times, packing, and disassembly. Our van holds 14 cubic yards of loading space, and we require non-restricted access to your property for a smoother removal process. Restricted access may affect your final bill.