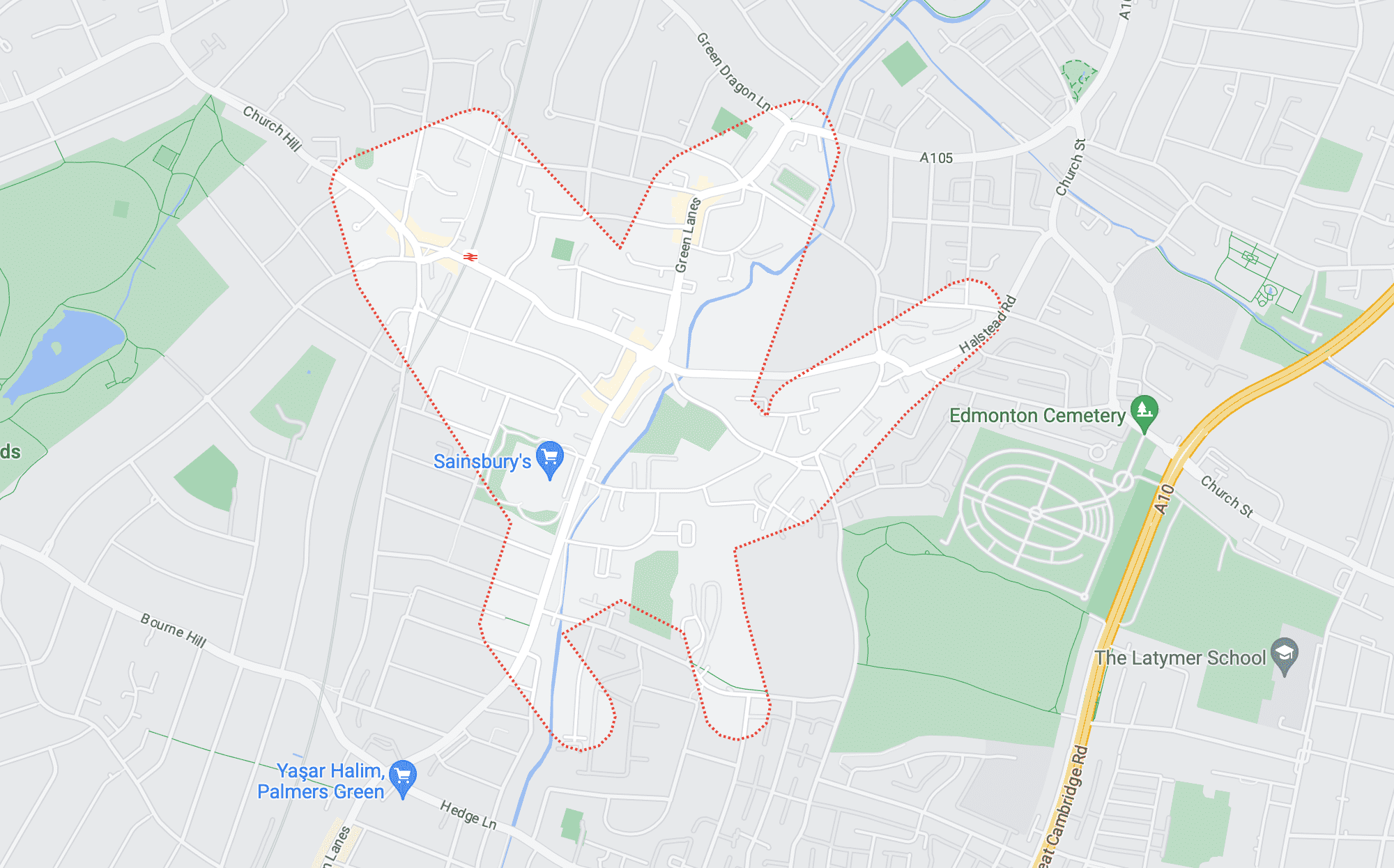 A Successful Winchmore Hill Rubbish Removal Service Story
Not too long ago, we had the pleasure of working with a lovely family in Winchmore Hill, N21, who needed our rubbish removal services. They were in the process of renovating their home and had accumulated a significant amount of waste, including old furniture, carpets, and various household items. As a local rubbish removal company, we were more than happy to help them clear their space and make way for their exciting home improvements.
Upon arrival at their Winchmore Hill property, we assessed the situation and quickly got to work. Our team efficiently removed the old furniture, including a bulky sofa and a few worn-out armchairs. We also took care of the carpets that had been pulled up, as well as a collection of old books and magazines that the family no longer needed.
As part of our rubbish clearance service, we also removed several large appliances, such as an old refrigerator and washing machine. Our team is well-equipped to handle items of all sizes and weights, ensuring a smooth and hassle-free experience for our clients.
Once we had cleared all the unwanted items from the property, we responsibly disposed of the waste, recycling as much as possible to minimise the environmental impact. The family in Winchmore Hill, N21, was delighted with the results, and their home was left clean and clutter-free, ready for the next stage of their renovation project.
Rainbow Rubbish Removals did a fantastic job clearing our home in Winchmore Hill. They were prompt, efficient, and took great care when removing our old furniture and appliances. We couldn't be happier with the service and would highly recommend them to anyone in need of rubbish removal. Top service!
A little about Winchmore Hill
Located in the northern part of London, Winchmore Hill is a charming and historic suburb within the London Borough of Enfield. Known for its picturesque village atmosphere, Winchmore Hill offers a delightful mix of traditional architecture, green spaces, and modern amenities. The area is well-connected to the rest of London, with Winchmore Hill railway station providing easy access to the city centre.
Winchmore Hill is a family-friendly area, boasting a range of high-quality schools, both state and independent. The community is also home to a variety of shops, restaurants, and pubs, catering to a wide range of tastes and preferences. The area's numerous parks and open spaces, such as Grovelands Park and Winchmore Hill Green, provide residents with ample opportunities for leisure and relaxation.
Winchmore Hill Main Postcodes
The primary postcodes within Winchmore Hill include N21 and parts of N13. These postcodes encompass the residential areas, local businesses, and attractions that make up this delightful London suburb.
Winchmore Hill Main Attractions
Grovelands Park: This beautiful park, covering over 90 acres, offers a serene setting for leisurely walks, picnics, and outdoor activities. The park features a boating lake, sports facilities, and a children's playground.
Forty Hall Estate: A stunning Grade I listed manor house, Forty Hall Estate is a popular destination for history enthusiasts and visitors seeking a peaceful retreat. The estate hosts various events and exhibitions throughout the year, and its surrounding parkland is perfect for leisurely strolls.
Winchmore Hill History
Winchmore Hill's history dates back to the 14th century, with the first recorded mention of the area in 1319. The name Winchmore Hill is believed to have been derived from the Old English words 'wincel', meaning a nook or corner, and 'hyll', meaning a hill.
Throughout the centuries, Winchmore Hill has seen significant development, with the arrival of the railway in the 19th century playing a crucial role in its growth. The area's population increased rapidly during this time, leading to the construction of numerous residential properties, many of which still stand today.
Winchmore Hill has also played a role in British history, with the area being used as a base for Parliamentary forces during the English Civil War. Additionally, the renowned diarist Samuel Pepys visited Winchmore Hill in 1661, documenting his experience in his famous diary.
More About Winchmore Hill
Winchmore Hill is a thriving community with a strong sense of local identity. The area hosts several annual events, such as the Winchmore Hill Village Fete and the Winchmore Hill May Day Fair, which bring residents together and celebrate the suburb's unique character.
The suburb also boasts a range of sports clubs and facilities, including Winchmore Hill Cricket Club, Winchmore Hill Football Club, and the Southgate Hockey Centre. These clubs provide opportunities for residents to participate in various sports and engage with the local community.
Winchmore Hill, London Map
Maintaining a Spotless and Organised Winchmore Hill
Welcome to Rainbow Rubbish Removals, your dependable waste disposal partner in Winchmore Hill, London. Consider us your local waste experts, ready to tackle any disposal challenge you may face.
Our devoted team consistently strives to provide a stress-free experience, catering to various clearance requirements from residential, commercial, educational, and construction environments. Our enthusiasm lies in streamlining waste disposal for our valued clients.
Operating seven days a week throughout Winchmore Hill, London, we offer adaptable scheduling to suit your needs. Our highly skilled team is proficient at handling and disposing of a wide range of waste materials. We take pride in delivering prompt, efficient, and courteous service. With competitive pricing and free quotes, partnering with us could make a world of difference!
Get in touch today by giving us a call, completing our simple quote form on this page, or sending a WhatsApp message using the button above. Our zealous team is ready to take action. Are you prepared to embark on a cleaner journey?
Join Us in Keeping Winchmore Hill Waste-Free
Handling waste at home and work can be an overwhelming task, potentially distracting you from other important matters. To ease your load, we offer scheduled rubbish removal services throughout Winchmore Hill, London. Simply follow these straightforward steps:
1. Choose a suitable day and time for collection.
2. Organise your waste into categories such as recyclables, reusable items, large objects, and hazardous materials.
3. Leave the rest to our team – we'll take care of collection, disposal, donations, and recycling, ensuring a seamless waste management experience.
With these simple waste management techniques, you'll quickly notice a difference in not only the amount of rubbish you produce but how much time you gain back in the process:
– Separate your rubbish into reusables and recyclables
– Create an accessible (clearly labelled) rubbish sorting area
– Leave bulky items safely to the side
Take your waste management to the next level: Setting up a regular waste management service with us will transform your relationship with rubbish. Get in touch with us and see how our Winchmore Hill rubbish removals can work for you.
Frequently Asked Questions and Answers Concerning Our Rubbish Removal Services in Winchmore Hill
What types of rubbish removal services are available in Winchmore Hill, N21?
In Winchmore Hill, N21, we offer a wide range of rubbish removal services to cater to various needs. Our services include house, garden, office, school, and construction site clearances. We are available seven days a week, all year round, and can accommodate one-off jobs, urgent same-day rubbish removals, or regular waste management services.
How can I book a rubbish removal service in Winchmore Hill, N21?
Booking a rubbish removal service in Winchmore Hill, N21, is easy and convenient. You can contact us through various methods, such as WhatsApp, using the quick quote form on our website, giving us a call, or sending us an email. We will then provide you with a competitive quote and help you schedule an appointment that suits your needs.
Can you accommodate same-day rubbish removal requests in Winchmore Hill, N21?
Yes, we can arrange a same-day rubbish removal service in Winchmore Hill, N21, if you call us before 10 am on the day. We understand that urgent situations may arise, and we are always ready to help you with your rubbish removal needs.
What waste management techniques can I use to manage rubbish more effectively?
To manage rubbish more effectively, you can implement simple waste management techniques such as splitting your rubbish into reusables and recyclables, creating a clearly labelled rubbish sorting zone, and setting aside bulky items safely. Additionally, you can set up a regular waste management service with us to further improve your rubbish management in Winchmore Hill, N21.
What types of rubbish do you collect in Winchmore Hill, N21?
We collect and remove a wide variety of rubbish in Winchmore Hill, N21, including general household waste, bulky/heavy items, office waste, green garden waste, construction site waste, school rubbish, and more. Our team is experienced in handling various types of waste, ensuring that your rubbish removal needs are met efficiently and professionally.
How much does rubbish removal in Winchmore Hill, N21 cost?
At Rainbow Rubbish Removals, we believe in providing transparent and fair pricing for our services. The cost of rubbish removal in Winchmore Hill, N21, depends on factors such as the overall waste weight and loading times. For a detailed breakdown of our pricing, please visit our pricing page. If you have any questions or need further assistance, feel free to contact us through any of our available communication channels.