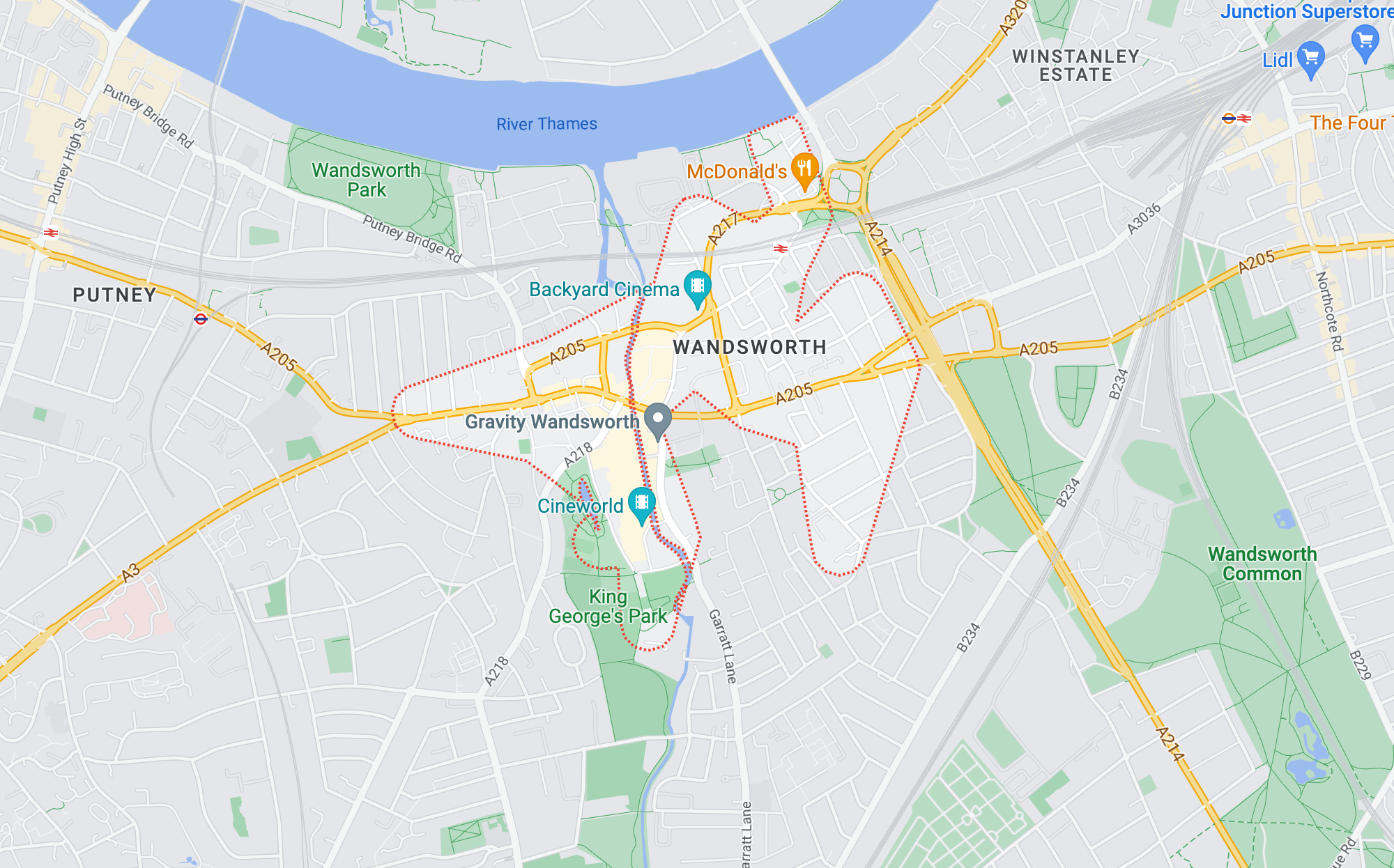 Wandsworth is a picturesque and vibrant borough located in South West London. Known for its attractive green spaces, excellent transport links, and bustling town centres, Wandsworth offers a diverse range of attractions, dining options, and cultural experiences that cater to both residents and visitors.
Wandsworth Main Postcodes
The primary postcodes in the London Borough of Wandsworth include SW4, SW8, SW11, SW12, SW15, SW16, SW17, and SW18.
Wandsworth Attractions
Wandsworth boasts a variety of attractions and points of interest, including:
Wandsworth History
The history of Wandsworth dates back to prehistoric times, with evidence of settlements in the area. Over the centuries, Wandsworth evolved from a small riverside village into a thriving market town. The arrival of the railway in the 19th century further spurred growth and development, transforming the area into a desirable suburban location.
Throughout the 20th century, Wandsworth continued to expand and diversify, with new housing developments, shopping centres, and cultural institutions adding to the borough's appeal. The area became known for its strong sense of community and picturesque green spaces, which continue to be cherished by residents and visitors alike.
Today, Wandsworth is a thriving and cosmopolitan borough that offers a unique blend of urban amenities and suburban charm. Its excellent transport links, diverse cultural attractions, and attractive open spaces make it a popular destination for both residents and visitors.
Whether you are enjoying a day out in Battersea Park, exploring the natural beauty of Wandsworth Common, or indulging in some retail therapy at Southside Shopping Centre, Wandsworth has something for everyone.
Help us keep Wandsworth clean
Searching for dependable rubbish removal services in the thriving Wandsworth borough of London? You've come to the right place!
Request a no-obligation quote from our highly-skilled team, committed to delivering timely, environmentally friendly, and cost-effective waste management solutions to suit your specific needs.
Whether you're a homeowner, a business owner, or overseeing a construction project, we've got you covered for all types of waste removal – from general household rubbish and garden waste to commercial refuse and construction debris.
Embrace a cleaner, more orderly environment in the dynamic Wandsworth area by choosing our professional and stress-free rubbish removal services. Don't wait any longer – obtain your bespoke quote today and experience the advantages of our outstanding waste management offerings.
Why rubbish removal is important?
Household waste can quickly accumulate, causing stress to your daily life if left unattended. To minimise your waste and save money in the long run, adopting some simple rules will help you manage your household waste effortlessly:
Separate household waste into three categories: recyclables, reusable, and heavy items/toxic waste Arrange and schedule a regular rubbish clearance service Nothing could be simpler! We will take care of the rest, pick up your bags and handle all the recycling, donating and disposal.
Check out our blog for more hints and tips on managing your household, office, garden waste, and more.
Questions and answers about our Wandsworth rubbish removal services
How do I contact Rainbow Rubbish Removals in Wandsworth?
You can give us a call, send an email, message us on WhatsApp (click the button on our website), or fill out our quick quote form on our website to get started with rubbish removal in Wandsworth.
How do I get a free quote for rubbish removal in Wandsworth?
Provide as much detail as possible about the items you want to be removed, and feel free to attach photos. We will then send you a quote for the rubbish removal service in Wandsworth.
How do I schedule an appointment for rubbish removal in Wandsworth?
Choose a date and time that works best for you. For urgent enquiries, give us a call before 10 am for same-day rubbish removal in Wandsworth.
What does the collection and loading process involve?
Our team will arrive at your chosen date and time, collect and load all of your items for disposal onto our large van with 14 cubic yards of loading space.
How are collected items transported and recycled?
We will transport your items to your local recycling and waste plant in Wandsworth for responsible disposal and recycling.
How can I manage waste in Wandsworth with regular rubbish collections?
Schedule a day and time for regular rubbish collections, separate and bag up your recyclables and reusables, and leave large, bulky items and toxic waste for us. We will collect and dispose of your items responsibly.
How is pricing for rubbish removal in Wandsworth determined?
We take factors such as waste weight and loading times into account when calculating your quote. For detailed pricing information for Wandsworth, SW18, please visit the pricing page on our Rainbow Rubbish Removals website.