It's a common practise for people to tidy up their garages, basements and all other storage spaces every now and then. However, one area of the home tends to be neglected when it comes to upkeep and it happens to be the one located above your head – your loft. It's completely understandable – who on the earth actually enjoys spending time in a dark attic, filled with cobwebs and other nasty… nasties? Nobody, that's who. Now, with that being said, certain circumstances or projects can put us in a situation in which we just have to clear out the loft space. Be it a loft conversion, moving out, or trying to free up storage space – when the items in your attic have to go, they have to go.
But where do you start? Is there an easier way of doing this? Well, in this guide, we are going to share with you a few very helpful tips on loft clearance. 
If you like what you are reading, let's begin with the first tip, which is… 
Make a thorough loft clearance plan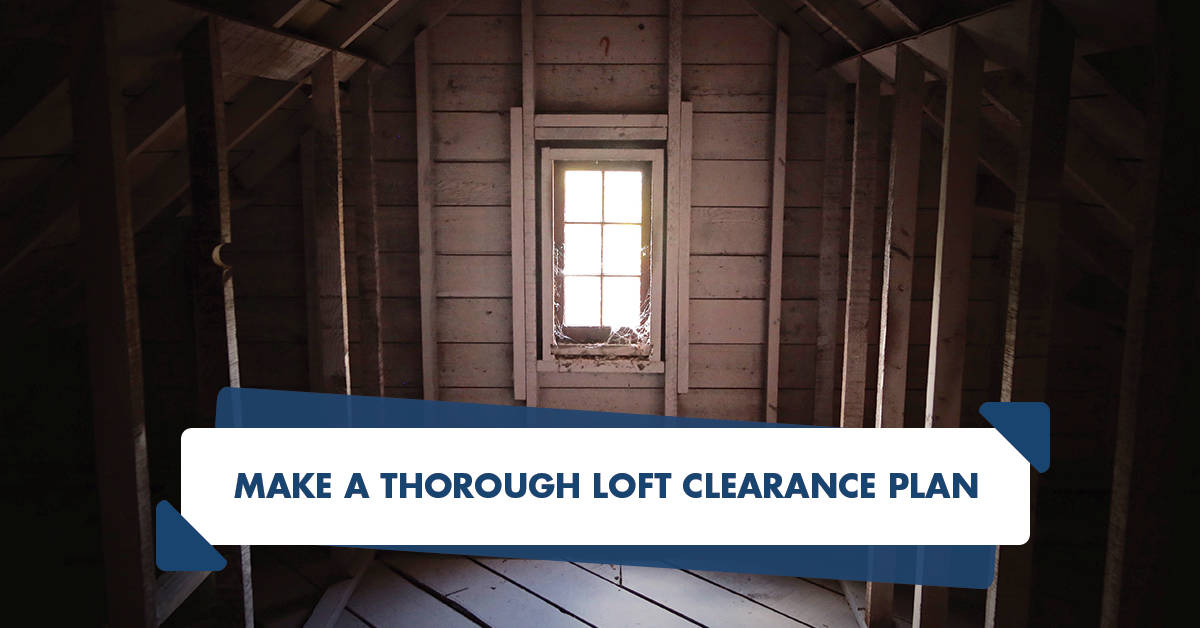 First thing's first – make a plan. You just can't go up the attic and start throwing things away. Begin with deciding how much work you want to get done, try to figure out how much time you are going to need to finish the task and finally pick a day for the cleaning project. If you skip on this step, you risk leaving the loft half-cleared, with the good intention to finish the job the next weekend, for example, and we all know how things like these end – they just don't.  
Categorise your belongings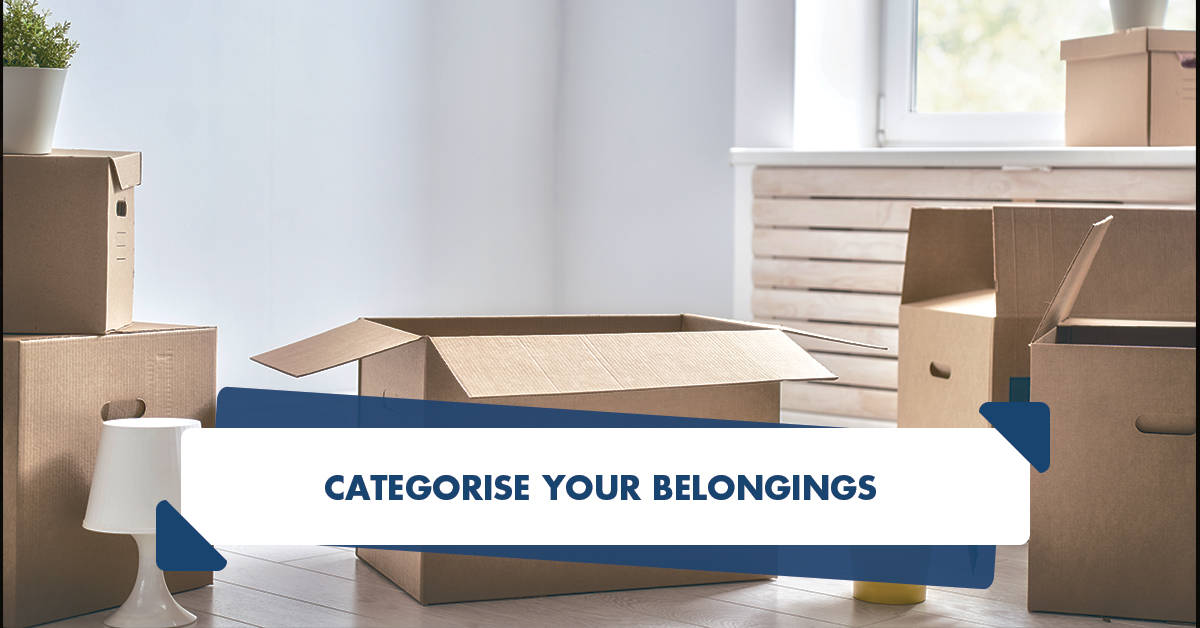 Organisation and categorisation are key. We suggest dividing the things you are going to be, well, going through, into the following categories: Keep; Sell; Gift; Throw. By doing this, you eliminate all potential risks of leaving something you had to throw out years ago, and the opposite – to throw away something that you are going to miss and want back afterwards. That said, we suggest that you don't spend a lot of time on deciding if that old stuffed toy is really that near and dear to your heart – by putting a lot of thought into these piles of items, you amp up your "chances" of keeping something that you don't need for another couple of years. 
Stock up on waste bags and bins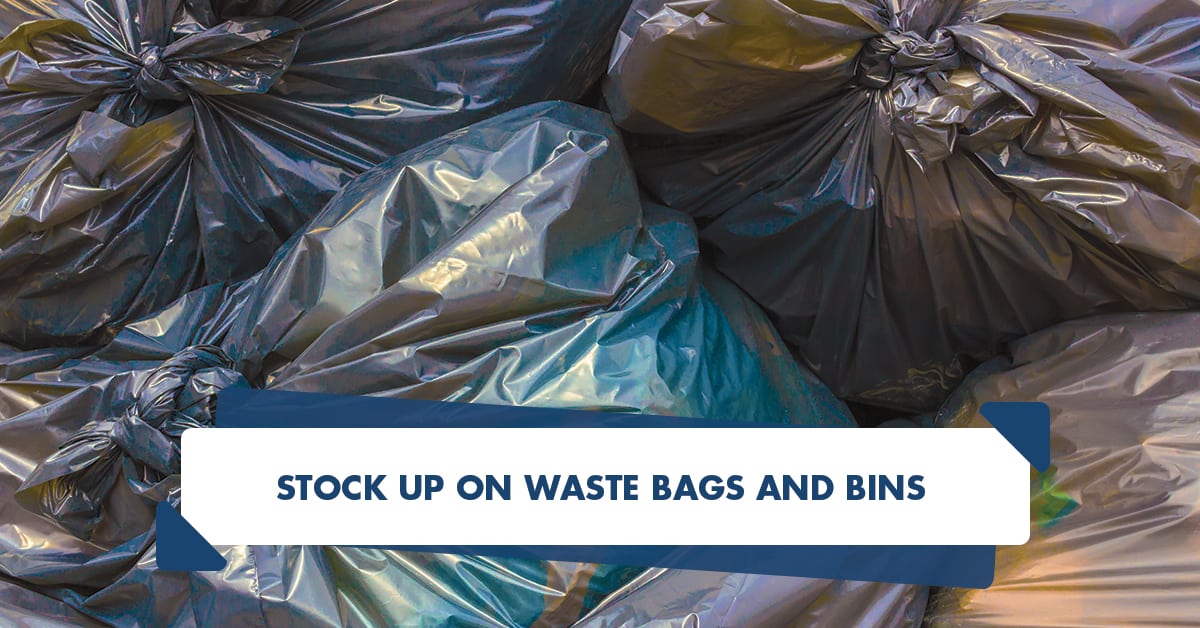 No – 3 rolls of waste disposal bags and 2 bins aren't enough. Make sure to stock up on those big black bags and waste disposal bins, if you want to have an easier time. We also advise on getting bags that are made from a more sturdy material and that have handles – believe us, you are going to be thanking us later.
Safety first!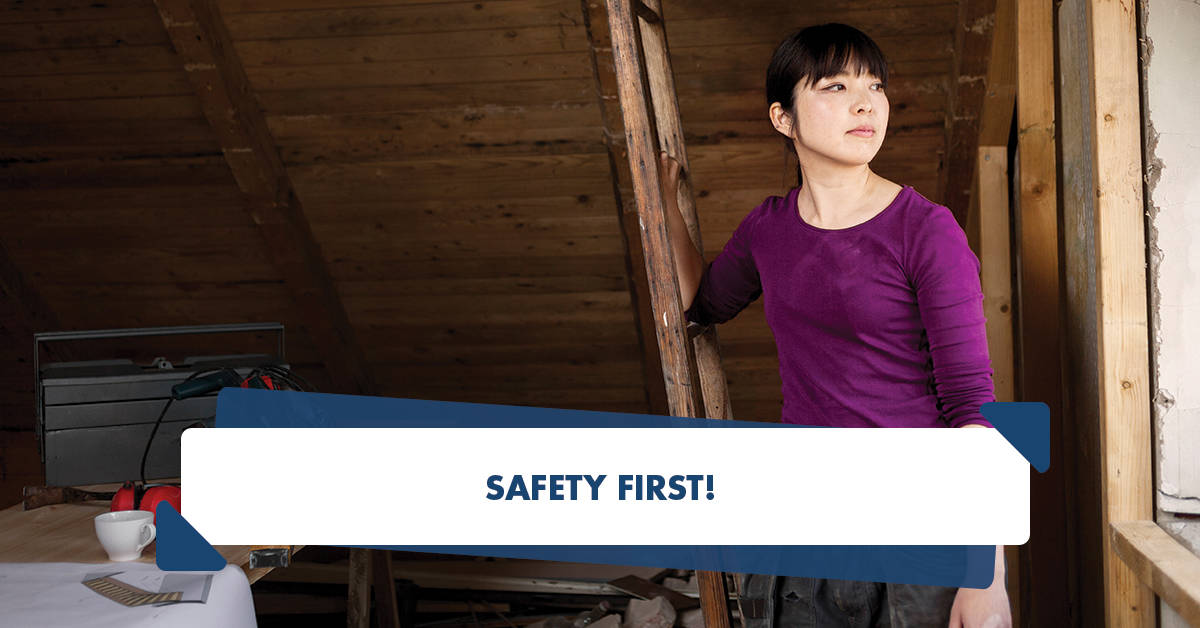 There is a lot that can go wrong in terms of safety, while cleaning an attic space. We all know that every loft has certain issues, like hanging electricity cables, flickering light bulbs, pointy nails, etc. With that said, make sure that you are mindful when going through your possessions. Don't touch any wires and make sure to mind your step. If the lighting in the loft is bad, we recommend getting a torch. 
Get someone to help you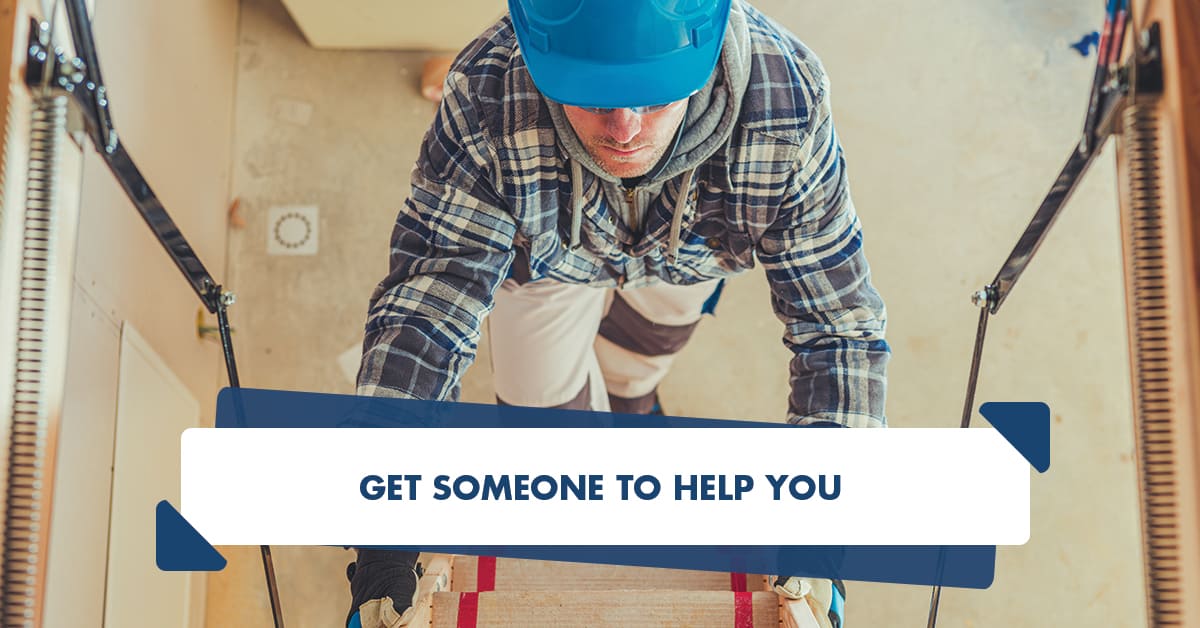 If you want to get the job done faster and safer, get a family member or friend to help you out – the more people throwing items out, the better! Now, if you have to get a heavier item down from your loft, this part of the guide isn't just a suggestion – it's a requirement. You really don't want to be trying to relocate something like a sofa by yourself. 
Don't get emotionally attached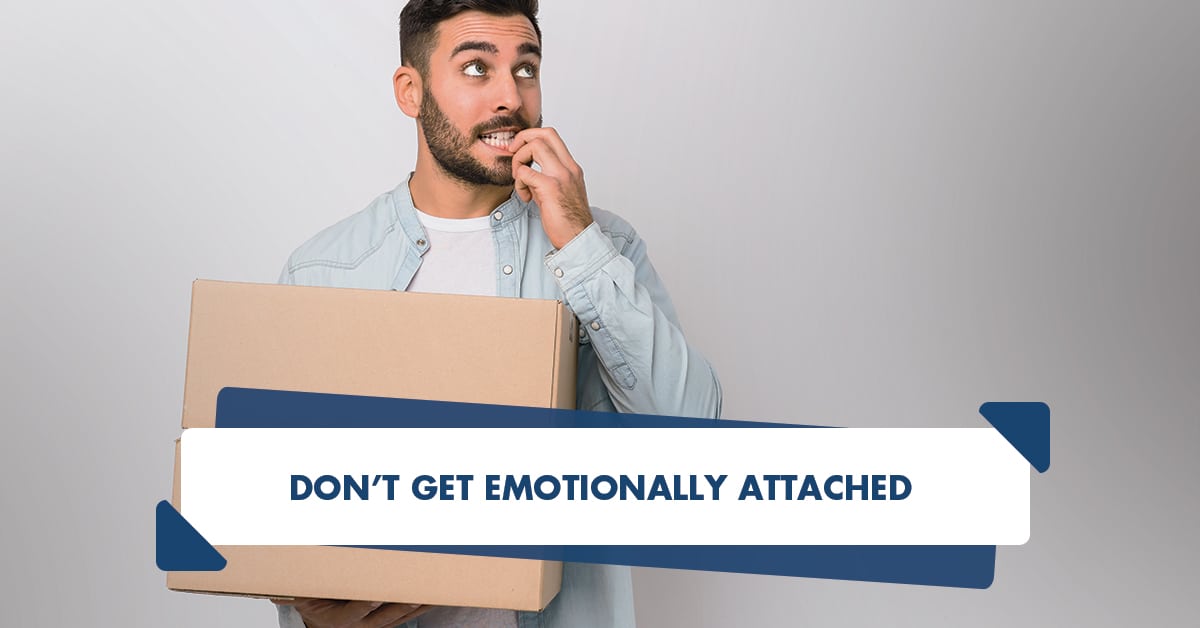 Be brave and be bold! Do you need that old toaster that has a button missing? No, you don't. Place that box with old clothes that you are never going to wear in the "Sell" or "Gift" pile and don't take a second glimpse at it. 
What we are trying to say is that you don't win anything by getting emotionally attached to the majority of items you have in your attic. Of course that you should keep your old photos and the gift from your highschool sweetheart, but random items that you even know that you are never going to touch again shouldn't end up in the "Keep" pile. 
Dispose of the items responsibly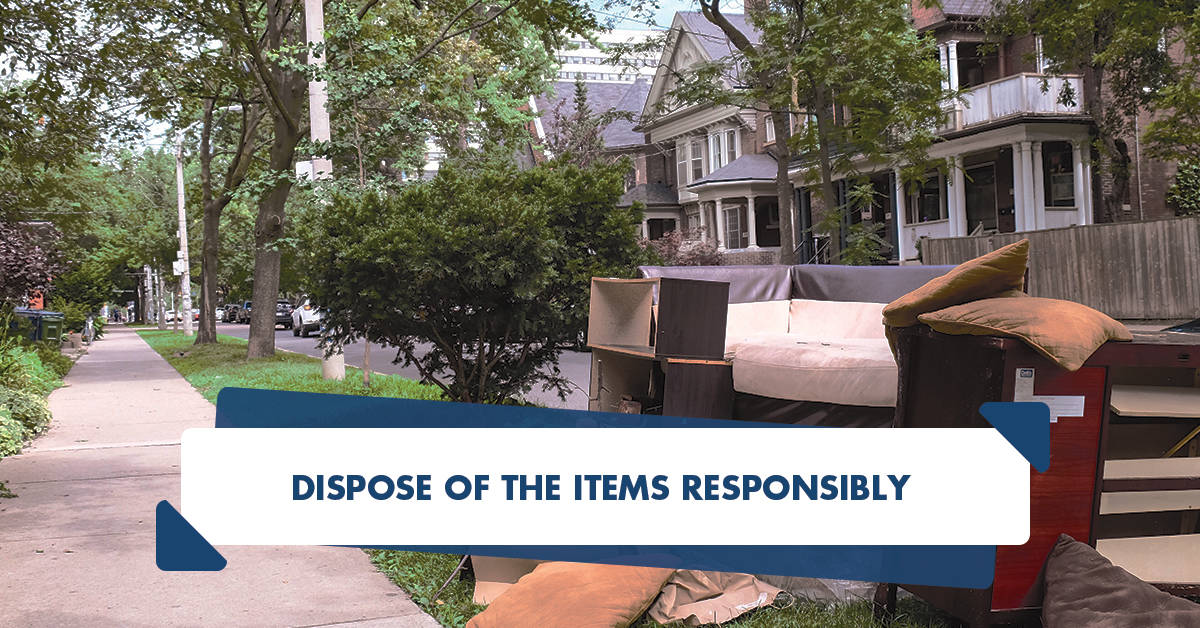 We know that it's tempting to leave the possessions that you don't want or need anymore next to the waste bin, however, there is a better way of doing this and it's called recycling. Just load up your things and drive them to the nearest recycling facility for disposal. Of course, it will take you another couple of hours, but that is the price you pay for giving Mother Nature a helping hand.  
Book a professional removals company for your loft clearance 
As you can see for yourself, dealing with a task such as an attic clearance requires a lot of prep work, nerves and time. But what if we told you that there is an easier way to get your loft all nice and tidy? Three words: Rainbow Rubbish Removals. We have developed a professional loft clearance service that will transform your storage space in a matter of hours. There isn't a box too big or a furniture piece too dusty for our professional removal teams – they will make sure that everything you want to go from your property is carefully removed, transported and disposed of. All you have to do is contact us, tell us what you need removed, when you want it removed and we'll take care of the rest. Don't wait and book Rainbow Rubbish Removals' professional loft clearance services for a waste-free storage space! If you want more information about the solution, you can contact us or take a look at the service page. 
Conclusion
Typically, any kind of housework, be it cleaning or maintenance-related, requires some elbow grease. However, projects like clearing out your loft demand a bit more time and effort. If you've decided to take care of the task yourself, make sure to plan ahead and get help from your friends or family, so you don't waste precious hours trying to figure how to get that huge box down. With that said, we hope that you found our article informative and helpful. And don't forget – if you don't feel like fighting spiders over an old, dusty suitcase, you can always call Rainbow Rubbish Removals to do it for you!